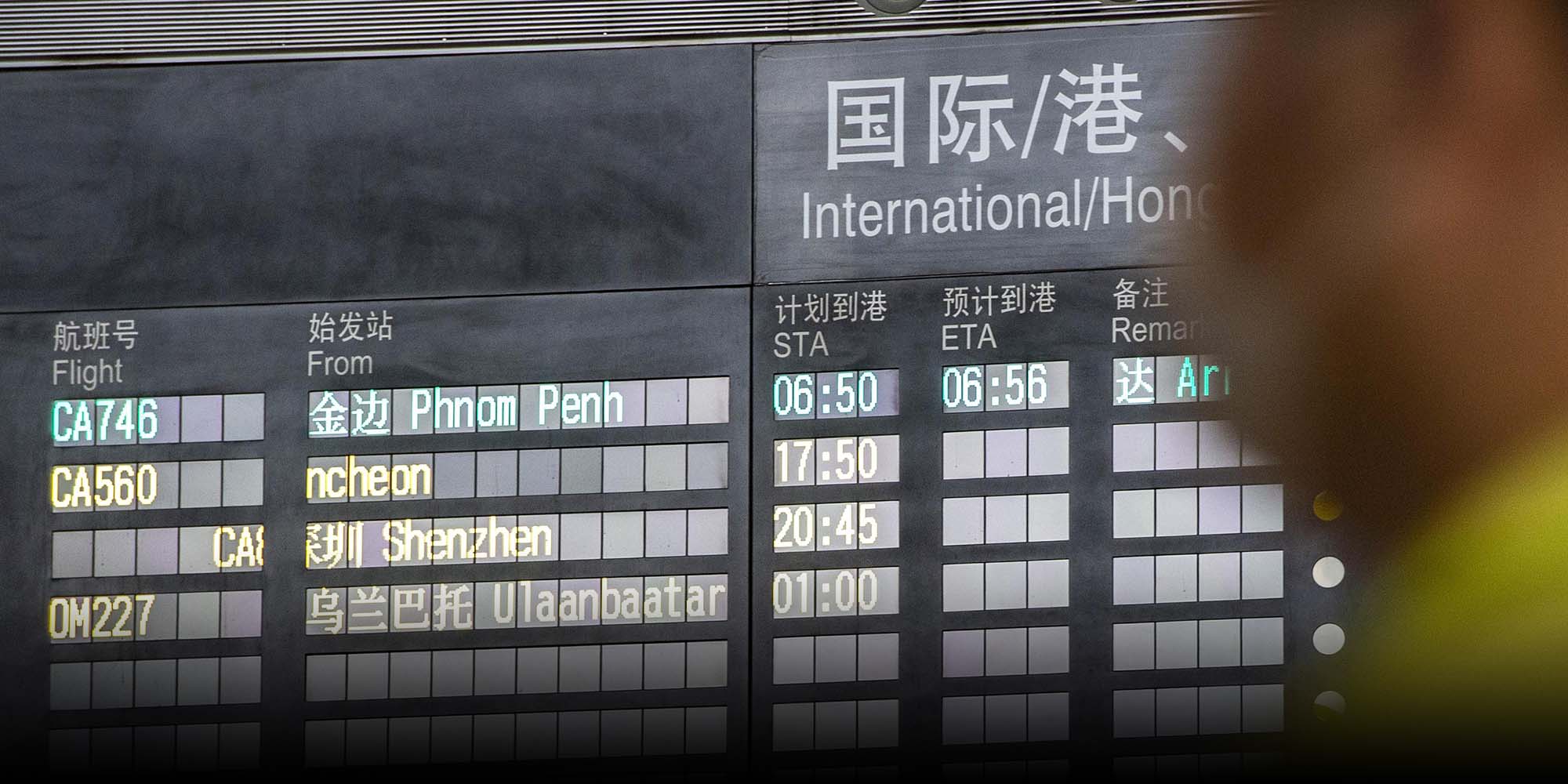 NEWS
The Plight of Chinese Workers in Cambodia Waiting to Return Home
Limited flights and exorbitant airfares have left many workers in limbo.
Thousands of Chinese workers in Cambodia are finding it increasingly difficult and expensive to return amid fewer flights, high ticket prices, and strict quarantine requirements at the host and home countries, multiple people Sixth Tone spoke with said.
Four workers from state-owned construction corporations and manufacturing entrepreneurs stationed in the capital Phnom Penh told Sixth Tone that one-way airfares to the southwestern city of Chengdu have skyrocketed to 60,000 yuan ($9,380) for the coming weeks. This excludes additional costs amounting to thousands of yuan associated with the mandatory 14-day pre-quarantine in the departure city and at least another two weeks after arriving in China.
"We planned to visit home, but the fare is now above 60,000 yuan in the market," an entrepreneur surnamed Shi said. "Besides, we need to pay for a quarantine hotel even before boarding."
Shi is among the tens of thousands of Chinese who moved to Cambodia, as China expanded its financial footprint with its multi-billion dollar Belt and Road Initiative (BRI) projects in the country. Those projectshave ferried not just workers at state-owned enterprises but also individual entrepreneurs who landed in the Southeast Asian nation after witnessing growing opportunities.
Then COVID-19 hit. But despite the pandemic, multiple Chinese construction companies and workers remained in the country to complete the projects, according to state-run Xinhua News Agency.
Shi, who invested in waste treatment plants in Phnom Penh three years ago, said many entrepreneurs left amid the pandemic, though thousands of construction workers employed with state-owned enterprises stayed. Now, either their projects are completed or their contracts up, and they want to return home.
Among those urgently seeking tickets are those with China's BRI projects in Phnom Penh, a Chinese hotel owner, surnamed Chen, in the city told Sixth Tone. He said his hotel currently accommodates around 50 employees of a Chinese state-owned construction company, all desperately waiting to return home.
"Many aid projects such as highways and hydropower stations have been completed," Chen said. "They have no reason to stay."
When approached by Sixth Tone, some employees said their company had asked them not to talk to the media.
In recent weeks, Chinese workers in Cambodia have shared their plight in online forums such as Baidu Tieba, with many complaining about steep air tickets.
"I went to the hotel designated by the airline and got quarantined for 14 days, during which I had to undergo three nucleic acid tests and one blood test," one user said on Baidu Tieba. "The journey back home is long."
Their suffering only exacerbated as Chinese airlines slashed flights due to the "circuit-breaker" policy — shutting down carriers for a limited time if a certain number of passengers test positive for the coronavirus upon arriving — over the summer. Major domestic carriers, including China Eastern Airlines, China Southern Airlines, and Spring Airlines, have suspended flights to Phnom Penh until November after dozens of passengers tested positive in June and July.
With only two Cambodian airlines — Cambodia Airways and Lanmei Airlines — flying weekly to Chengdu and Guangzhou, ticket prices have soared since August. Three people Sixth Tone interviewed said a one-way ticket that cost around 15,000 yuan in May skyrocketed to over 50,000 yuan by August.
To avoid triggering China's circuit breaker, Cambodian air carriers imposed a 14-day pre-departure quarantine at assigned hotels starting June. Chinese workers in Phnom Penh told Sixth Tone that such hotel accommodation costs 447 yuan per day.
But the expenses and additional amenities have been so high that the Chinese embassy in Cambodia intervened last week. In a statement, it urged Cambodia's airlines to stop raising fares amid flight shortages and shorten the required pre-departure quarantine.
On Wednesday, Cambodia Airways said it was changing its quarantine policy from 14 days to four days, according to the Chinese embassy's requirement.
However, the fares remain unaffordable for many, as travel agents reportedly bought all the tickets to resell at a higher price, the Chinese hotel owner Chen said. He added tickets from Phnom Penh to Chengdu still cost around 60,000 yuan, while major online travel platforms yield no results for the trip.
"Those who couldn't afford the current market price are waiting for other airlines to resume," Chen said.
But that seems unlikely. Last month, the Chinese aviation regulator reduced scheduled international passenger flights to and from the country — from 644 weekly flights in summer to just 408 throughout the winter season ending March. Only Cambodia Airways is allowed to operate one weekly flight to Chengdu until then.
Sporadic COVID outbreaks across the country have posed further challenges for returnees amid strict virus-control measures. As of Friday, China had reported over 700 domestic COVID-19 infections in at least 14 provinces and regions since a fresh wave started in mid-October, according to the National Health Commission.
Many in Cambodia waiting for the three-hour flight home said the recent developments have dashed their hopes of returning anytime soon. The wait, they said, has become endless, and the possibility of a family reunion for the Lunar New Year in February dimmer.
"I am lucky to have a long-term place to stay and have my business running," Shi said. "But what about those construction workers who don't have sustainable income?"
Editor: Bibek Bhandari.
(Header image: A flight information display screen at Terminal 3 of Beijing Capital International Airport shows a flight from Phnom Penh arriving in Beijing, Sept. 3, 2020. Hou Yu/CNS/People Visual)