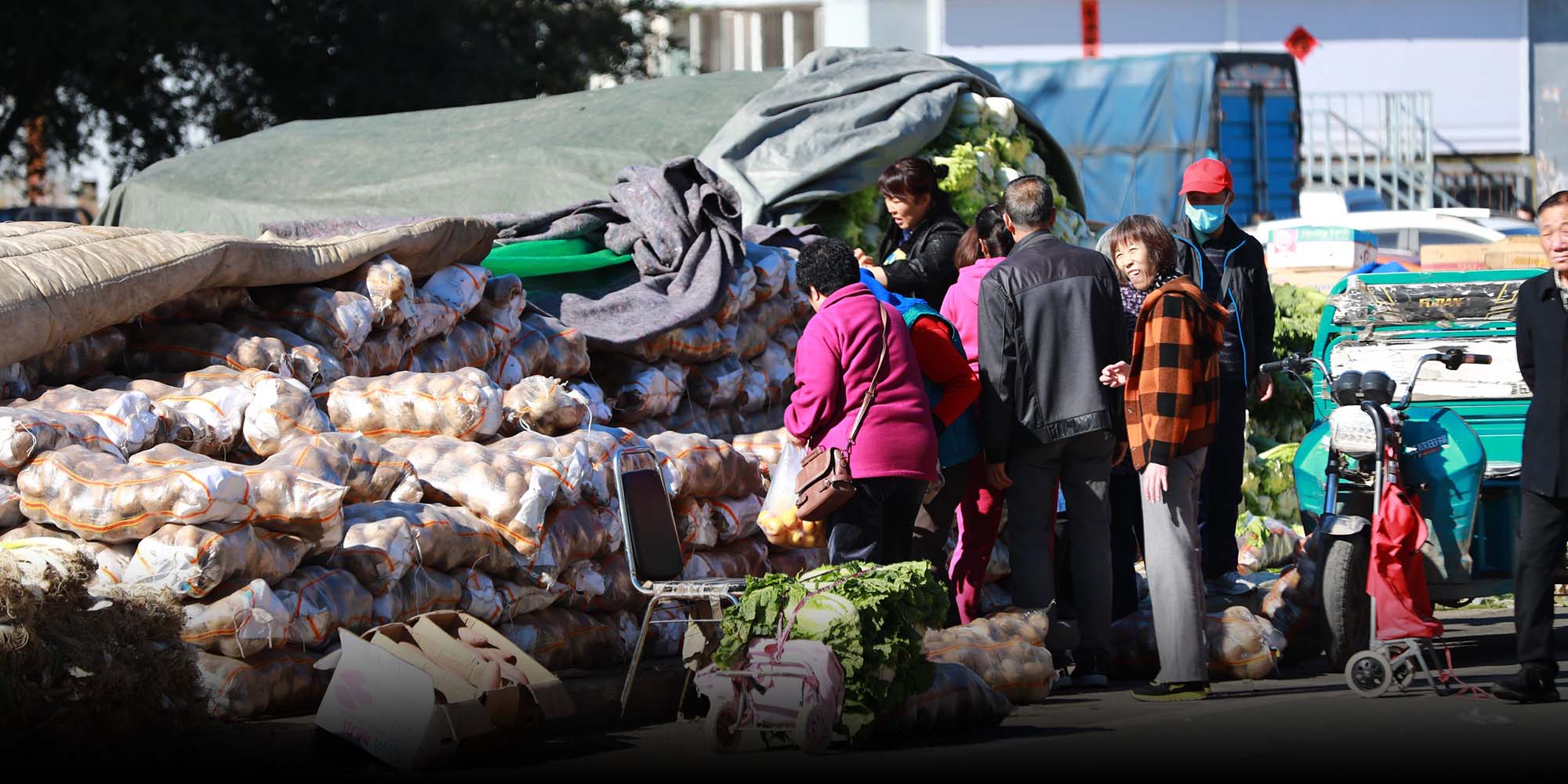 NEWS
Supermarkets Inundated After Gov't Tells People to Stock Up Food
Officials said the notice only intended to ensure citizens have enough food supplies and prevent price surges during the winter months.
A notice from China's Ministry of Commerce on Monday, calling citizens to stock up on daily necessities and food supplies, has emptied some of the country's supermarkets.
People were seen rushing to supermarkets and grocery stores to stock up on rice, noodles, oils, and other essential supplies, according to posts on social media platforms. Some users reported they saw buyers hoarding food items, while others joked their annual "Double Eleven" shopping carts this year included bags of rice.
"(We) encourage families to stock up a certain amount of daily necessities to meet the needs of daily life and emergencies," the ministry said in its notice, urging local authorities to guarantee sufficient food stocks and stabilized prices.
A local resident from the eastern Shandong province told Sixth Tone that he rushed to the supermarket after reading the government notice and bought 50 kilograms of rice, 40 kilograms of vegetables, and several water jars, among others.
"I feel like since it's the first time the government called us to stock up food, this must be serious," said the 45-year-old resident surnamed Zhang, adding others were also buying in bulk at the supermarket. "Plus, the tension between the mainland and Taiwan has been tense, so it's better to prepare just in case."
Responding to people's panic, the ministry's head of promotion consumption department, Zhu Xiaoliang, told domestic media that the notice only intended to ensure sufficient food supply during the winter months and through to spring.
"So far, all kinds of daily necessities are sufficient," he said.
The notice came at a time when certain vegetable prices are already high, as production has been affected by extreme weather events. With a fresh COVID-19 outbreak that has now spread to at least 11 provinces and regions, there was also speculation whether the ministry's notice alluded to possible lockdowns to contain spread of the virus.
In a similar notice in January, China's top economic planning agency had instructed lower-level authorities to take steps to avoid food shortages and surging prices over the Lunar New Year holiday.
Additional reporting: Li Jiaru; editor: Bibek Bhandari.

(Header image: IC)