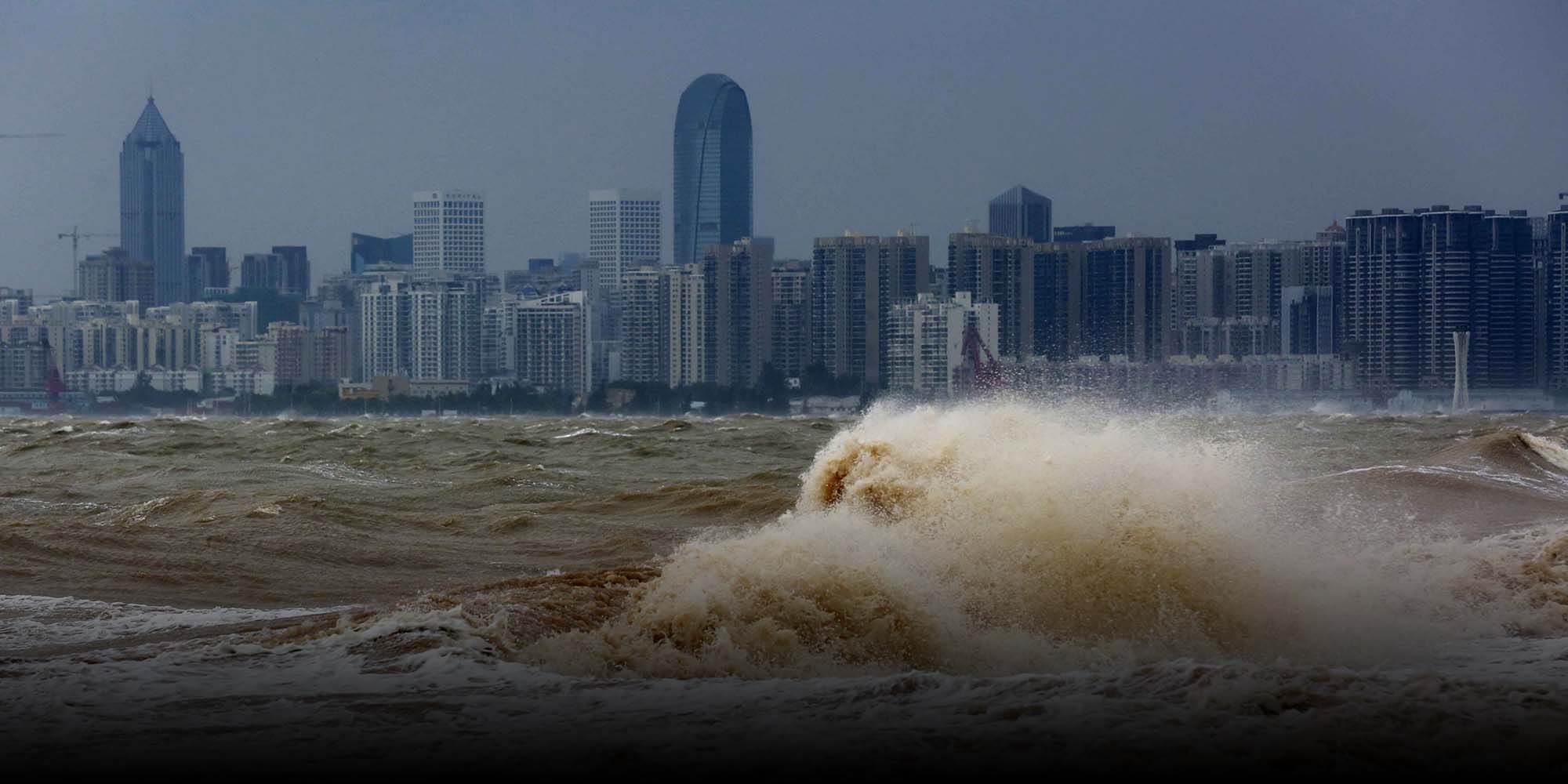 NEWS
Chinese Scientist Floats Idea of Harvesting Power From Ocean Waves
Research is currently underway on the technology that could provide an affordable and uninterrupted power supply.
SHANGHAI — The energy generated from the ever-moving oceans may have the potential to power all households and factories in China. That's according to one scientist who floated the idea as a potential solution to overcome the country's growing energy needs and adopt newer forms of renewables.
"I call it a blue dream," Wang Zhonglin, a material scientist at the Chinese Academy of Sciences' Beijing Institute of Nanoenergy and Nanosystems, said during a discussion on sustainable energy at the 4th World Laureates Forum on Tuesday. "The ocean is so vast, it's so complicated. You can't imagine how much energy is in it. We're looking at the oceans, seeking solutions to issues we can't address on land."
As world leaders and environmentalists gather in Glasgow for COP26 to seek solutions on reducing the impacts of climate change, domestic and international scientists convened in Shanghai to discuss renewable alternatives to fossil fuels. The forum is an annual event where scientists from across the world can exchange ideas and collaborate.
The burning of fossil fuels, especially coal, is a major contributor to greenhouse gasses emissions that has accelerated the climate crisis. As the world's top emitter, China has pledged to cut its coal consumption and heavily invested in renewable energy, though those efforts have met some headwinds recently, with power outages across the country.
Wang, also a professor at the Georgia Institute of Technology in the United States, said power from ocean waves has the advantage over several major renewables, such as solar and wind, because of its consistent supply. His team has designed small generators that can generate electricity from frictions induced by moving water — a radical way to harvest energy from seawater that is always in motion.
His team estimated that the generators and their web of strings dangled across the water area the size of the eastern Shandong province — slightly bigger than the U.S. state of Georgia — could produce enough electricity to meet the power demand for the entire country. Currently, his team has been running pilot trials of wave power generators off the coasts of the eastern Zhejiang province and southern Guangxi Zhuang Autonomous Region.
"China's vast ocean has so much potential," Wang said. "We are still trying to seek funding for a bigger project. But I think the technology could provide a low-cost and long-lasting power supply."
(Header image: People Visual)