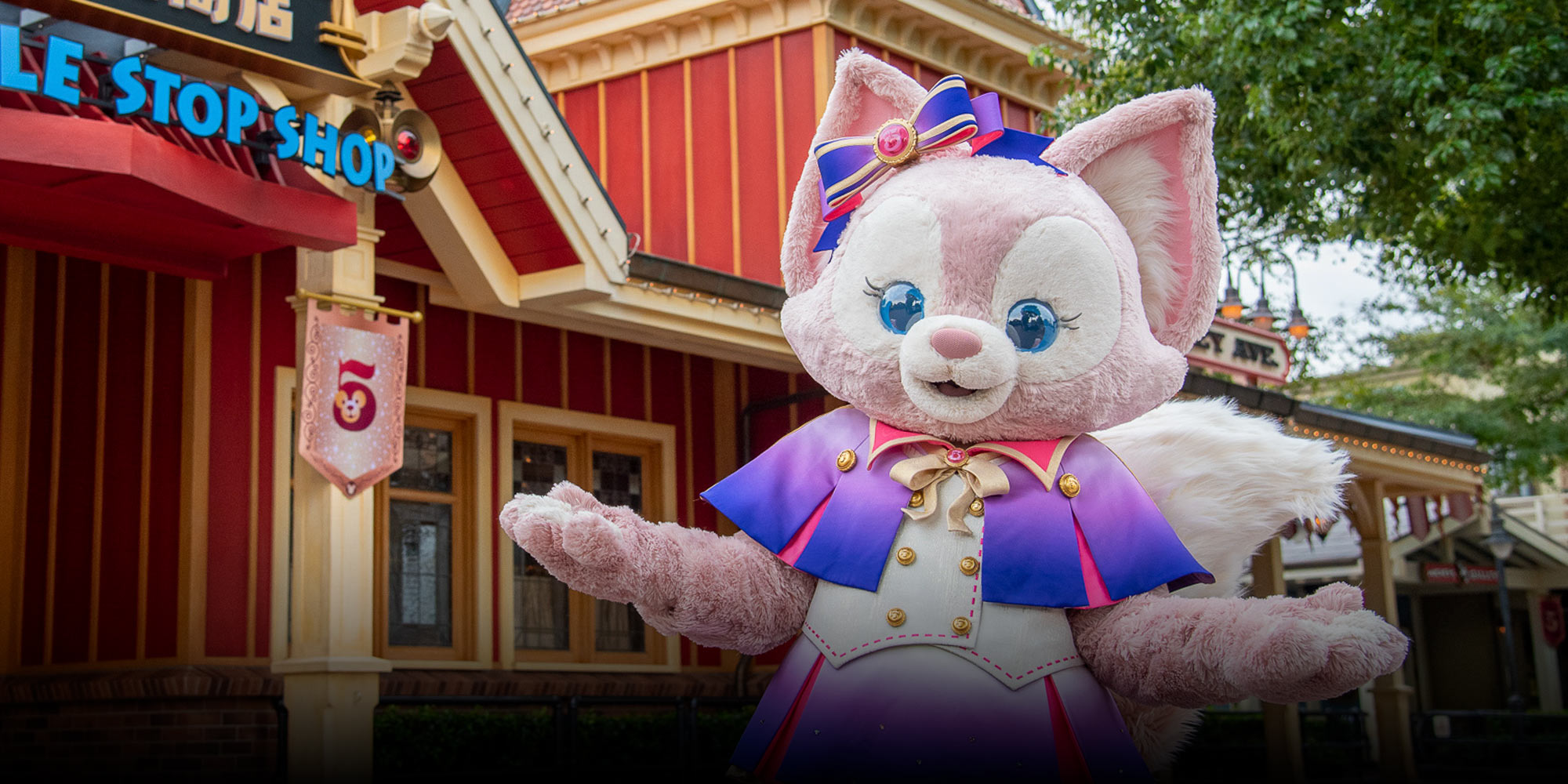 NEWS
China's New Female Idol Is a Pink Fox Named LinaBell
Fans have fallen for the cartoon character's adventurous spirit, while businesses are already cashing in on her popularity.
The adventurous and amicable traits of a new Disney character have captured the imagination of often stressed-out young Chinese seeking an escape. Her name: LinaBell.
After debuting at Shanghai Disneyland Resort last month, LinaBell has become a viral sensation on Chinese social media platforms. As of Friday, a hashtag with the character's name has been viewed over 330 million times on microblogging platform Weibo.
"My everyday anxiety is instantly cured after watching her videos," a 23-year-old woman, surnamed Tan, from Shanghai told Sixth Tone. "It really brings me great joy and spiritual satisfaction. I didn't believe someone could be so attached to a cartoon, but after meeting LinaBell, all I can think about is the little pink fox."
LinaBell the pink fox is part of the "Duffy and Friends" toy collection and is characterized as having an "inquisitive mind and the intelligence that supports it," according to her introduction on Disney's website. The cunning fox also has a love for nature and a detective-like talent for solving mysteries.
Over the years, several fictional cartoon and movie characters have appealed to young Chinese, with global theme park giants like Shanghai Disney and the newly opened Universal Beijing Resort riding the trend. In 2018, Peppa Pig emerged as an unconventional street couture icon, driving the sales of merchandise involving the British cartoon character.
LinaBell is following a similar trajectory. Her souvenirs at Shanghai Disney were sold out, only to reappear on second-hand shopping platforms such as Xianyu at inflated prices. For example, a mid-sized LinaBell, which sells for 219 yuan ($34), now costs as much as 888 yuan, according to media reports.
On China's major e-commerce sites such as Taobao and JD.com, LinaBell related merchandise — including phone cases, hair bands, water cups, and bags — have become bestsellers. One Taobao vendor selling such items told Sixth Tone orders have exceeded 1,500 pieces per month.
Many fans are now lovingly referring to LinaBell as their "daughter," while some have christened her with nicknames such as "the female celebrity of Chuansha," after the area where Shanghai Disneyland is located. Others have also started calling her "Daji of Chuansha," referring to the favorite consort of King Zhou of Shang, and who was later mythologized as a fox spirit incarnate.
"All of my female friends have LinaBell memes, which has now become a way of socializing and connecting with each other," said Li, a 20-year-old student from Shanghai.
Analysts said that the popularity of LinaBell isn't just limited to her appearance. The character has especially resonated with young female Chinese because of her personality — LinaBell breaks the stereotype of Disney's dainty, princess-like female characters.
"LinaBell likes to explore the world, and has a more tomboyish manner, akin to the image of an independent woman that Chinese women value nowadays," read an analysis by China's consultancy firm iResearch.
Editor: Bibek Bhandari.

(Header image: LinaBell poses for a photo at Shanghai Disney Resort, 2021. From @达菲友你 on Weibo)