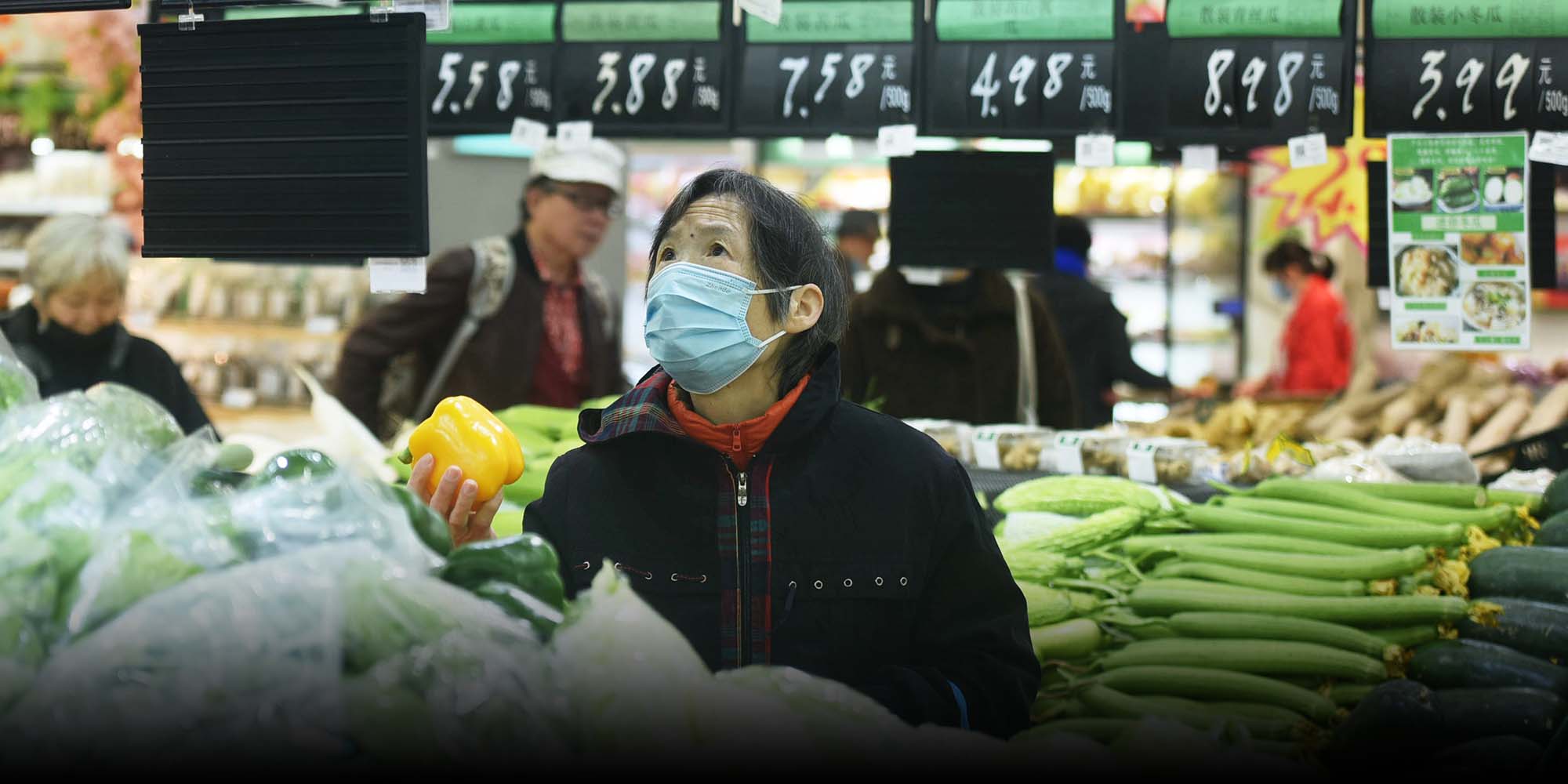 NEWS
After Heavy Rains, Chinese Consumers Now Face High Vegetable Prices
Experts say extreme weather exacerbated by climate change will further impact lives and livelihoods in the future.
SHANGHAI — Heavy downpours across parts of north and central China over the past month have caused a massive blow to the country's agricultural sector, resulting in a surge in vegetable prices and underscoring the growing impacts of extreme weather events on daily life.
Nearly half a dozen vendors at a wet market in Shanghai's Pudong New Area told Sixth Tone there hasn't been an ample supply of leafy green vegetables over the past two weeks, with prices seeing a two to four-fold increase. Many said they sold vegetables directly from fellow villagers in nearby provinces instead of sourcing from wholesalers.
"The market prices have remained high for the last two weeks," one vendor said. "It makes me reluctant to order from wholesale markets because the consumers won't accept such pricey vegetables."
The devastating summer floods in the central Henan province and the recent downpours in the northern Shanxi and eastern Shandong provinces have resulted in human casualties and large-scale economic losses. Experts have said extreme weather exacerbated by climate change has contributed to the rise in food prices and fertilizers, as well as higher logistical costs due to increasing fuel charges.
Shandong, home to the country's largest vegetable production base, experienced the heaviest rainfall in over three decades last month — 584% more than the same period last year — inundating large swathes of farmland. The average freight price for 15 tons of vegetables between Shouguang in Shandong and Jinhua in the eastern Zhejiang province saw a 13% increase from 4,600 yuan to 5,200 yuan ($720 to $815) over the past two months, domestic media reported.
Meanwhile, in Shanxi, the unseasonable downpours have destroyed at least 460,000 acres of farmlands, according to the provincial emergency management department.
"Global climate issues and frequent extreme weather are no longer just a concern for environmentalists but have an impact on all aspects of our lives — from the increase in the price of a handful of vegetables to the global price of coal," Du Jiayi, an adjunct professor in marketing at Shanghai University of International Business and Economics, told Sixth Tone.
The surge in vegetable prices is a concern for many across the country. A resident surnamed Liu in the central city of Wuhan told Sixth Tone that most vegetable prices have doubled, while costs for some greens like spinach had quadrupled.
"Vegetable prices have obviously hit a record high," she said. "I'm likely to buy fewer vegetables."
Many also took to microblogging platform Weibo to complain, with a related hashtag viewed over 90,000 times as of Tuesday. Many users reported that "vegetables were more expensive than meat in several places."
According to Zhao Ping, vice president of the Research Institute of the China Council for the Promotion of International Trade, the soaring prices were temporary and are likely to fall as the weather gradually improves. However, he warned that vegetables would remain dearer.
"Prices will still be higher compared with previous years," Zhao told domestic media.
Editor: Bibek Bhandari.
(Header image: People Visual)