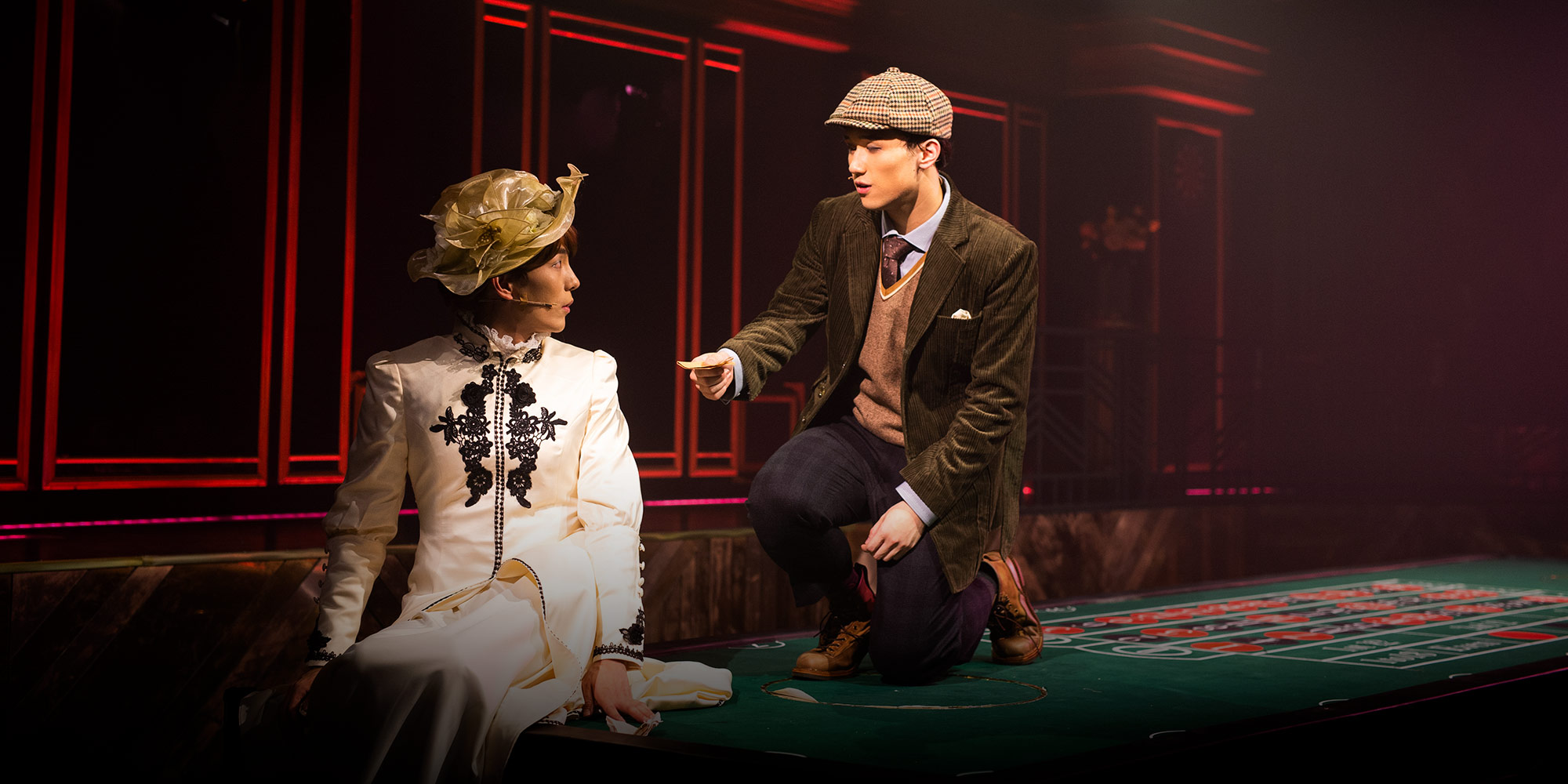 VOICES & OPINION
How China's Musicals Lost Their Groove
Chinese musical theater has largely abandoned high-concept shows in favor of shallow engagement with idol culture.
Where are all the Chinese musicals?
This question isn't as low stakes as it may seem. China has a long history of musical theater, from lyric ci poetry to the mixed musical stylings of Yuan Dynasty drama, to say nothing of various regional operas. As China developed economically, melding these traditions with the business models and production techniques of Broadway or the West End should have been relatively straightforward. At least, that was the idea when the Shanghai Conservatory of Music added a musical theater department in 2002.
And yet, somewhere along the way, those plans went awry, as the country's musical producers eschewed Western models in favor of a closer-to-home source of inspiration: South Korean idol culture.
Three years ago, Hunan TV debuted the reality singing competition "Super Vocal." A kind of "X Factor" for aspiring musical theater stars, it featured a cast of 36, the top six of whom were guaranteed a place on an upcoming nationwide tour. But, unlike "X Factor," "Super Vocal" wasn't offering participants a chance to break into an already well-established industry. Instead, like so many other popular competition shows that came before it — including "The Rap of China" for hip-hop and "Rock and Roast" for stand-up comedy — the program played an outsized role in shaping Chinese audiences' understanding of what musical theater is. The show boosted the medium's popularity while also conditioning the public to expect a very particular kind of performance.
To understand how this has worked in practice, it helps to start with the show's casting decisions. It was no accident that all 36 participants in "Super Vocal" were men. By casting a spotlight on male performers, "Super Vocal" exploited the country's love affair with fresh-faced young male idols, turning them into the face of the musical theater industry. There was a twist, however. To differentiate the show from more superficial idol trainee competitions, the producers set three criteria for joining the cast: good looks, an advanced degree, and singing chops. The idea was to give the show a sense of exclusivity and good taste, allowing fans of "Super Vocal" to claim to be more cultivated than other idol-worshippers, even as they generally engaged in the same over-the-top practices that have become so widespread in Chinese fandom culture.
There's no denying that the premiere of "Super Vocal" gave China's musical industry a needed shot in the arm. But much of the growth over the past three years feels unsustainable. Take Shanghai, for example. Although the city is probably the center of the Chinese musical theatre industry, few local producers are willing to invest the time and money it takes to develop a world-class show. Instead, many outfits have opted for get-rich-quick shortcuts, copying "Super Vocal" and cobbling together low budget remakes of Korean musicals with male-heavy or all-male casts. These are generally centered on everyday life, sprinkled through with a dash of human elements, and hastily given a Western-feeling title for greater cultural cachet.
For instance, the Shanghai-based production company Focustage staged performances of two Korean musicals, "Mia Famiglia" and "Santa Lucia." Tickets sold out quickly, but fans weren't drawn in by the show itself; rather, they were buying tickets just to witness the all-male cast perform homoeroticism. Like "Super Vocal," these shows benefitted from the buzz generated by "shippers" of various actors or roles. For all its pretensions, musical theater's embrace of idol culture has put it in the same position of reliance on danmei ("boys' love") culture as the online drama industry before it. The shows target predominantly female audiences with highly attractive male actors engaged in suggestive — and mostly performative — homosexual romance.
Focustage is hardly alone. The Shanghai Culture Square Theater used to devote itself to staging big-budget Western productions like the German-language musical "Elisabeth" and the French show "Mozart, l'opéra rock." Now, unable to resist the financial lure of danmei, it is debuting the Korean musical "Fan Letter" at the end of this year. Centered on a love story that blooms between two men communicating via letters, the production is little more than a vehicle for cashing in on the danmei trend.
At issue isn't necessarily the subject matter — musicals are one of the few forms of entertainment that have evaded increased government scrutiny of homoerotic content, at least so far — but the quality of the end product. Imagine the experience of a curious audience member stepping foot into a theater hall for the first time. Having shelled out for a show that costs far more than a movie ticket, they find themselves listening to mediocre music and a production aimed at selling homoeroticism to die-hard danmei fans. What are they going to think of musicals as a medium?
Within the industry, meanwhile, the heightened focus on homoeroticism has left female performers out in the cold. Since musical theater's embrace of danmei, actresses have become little more than props for their male peers. As a result, companies no longer see any reason to create female-centered productions, worsening the industry's sexist practices. 
Male performers, too, have struggled in this new environment. Like their peers in the idol industry, the most popular performers have found themselves juggling several shows at the same time, resulting in their tendency to blur their different characters together while performing onstage. Some perform twice a day until their exhaustion becomes impossible for fans to ignore. Unable to build any sort of theatrical reputation, the market for their skills revolves solely around their youthful bodies, looks, and energy — all of which are temporary. Once they're gone, these actors will find themselves callously cast aside, just like their female counterparts.
Making this all the more disappointing is the fact that China's musical industry is squandering a golden opportunity. Since the outbreak of the COVID-19 pandemic last year, international troupes have been unable to tour. Instead of taking that time to reflect and improve on their homegrown productions, theater companies have premiered a wave of derivative musicals that are centered on queer baiting rather than showcasing musical talent.
Sooner or later, the pandemic will end, the country will fully reopen, and sophisticated, well-made Western musicals will reappear in the country's theaters. When that happens, what will local troupes have to offer? They may be about to learn that cheap thrills only get you so far.
Correction: An earlier version of this article contained inaccurate details about a concert.
Translator: Katherine Tse; editors: Wu Haiyun and Kilian O'Donnell. 
(Header image: A stage photo of the musical "Santa Lucia" taken by Zheng Tianran, April 28, 2021. From @天然shadow on Weibo)