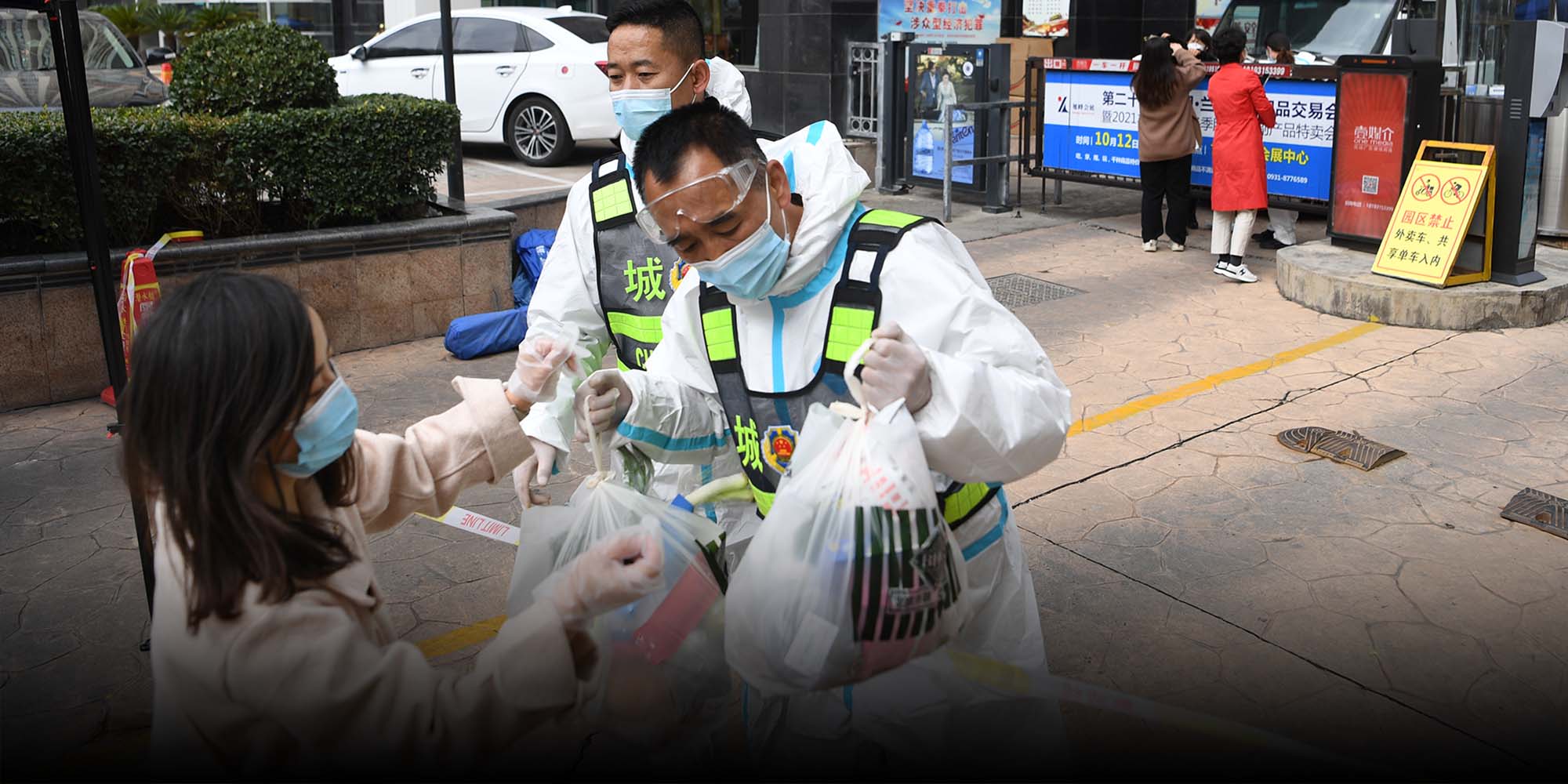 NEWS
China's New COVID-19 Outbreak Spreads to Multiple Provinces
At least 28 people have tested positive for the coronavirus in seven locations since the first infection was reported Sunday.
Just weeks after China stamped out its latest COVID-19 outbreak in the eastern Fujian province, the country is grappling with new infections that now have spread to more than half a dozen locations nationwide.
Since a tourist couple tested positive for the virus Sunday in the historic city of Xi'an in the northwestern Shaanxi province, six other provinces and municipalities, including the capital Beijing, have reported at least 28 locally transmitted COVID-19 cases in the past three days. The northern Inner Mongolia Autonomous Region has reported 10 cases — the largest so far in the current wave — along with the provinces of Gansu, Guizhou, Yunnan, and the Ningxia Hui Autonomous Region.
The latest wave of COVID-19 infections was reported just after the country's weeklong National Day holiday, when hundreds of millions of people traveled across the country. However, no infections linked to the holiday travel have been reported, and the source of infections in Xi'an remains unclear.
Xi'an, which is home to major tourist sites such as the terra-cotta warriors, are mandating citywide testing and curbing mass gatherings to contain the spread of infections. Other areas with new infections have also started mass testing, with some locations suspending schools and public transportation.
So far, officials haven't disclosed if the infected patients have been vaccinated against COVID-19. China has so far administered over 2 billion vaccine doses against the coronavirus, with at least 78% of its population fully vaccinated, according to the country's top health authority.
Editor: Bibek Bhandari.
(Header image: City management personnels hand over send daily supplies to residents in Lanzhou, Gansu province, Oct. 20, 2021. Yang Yanmin/CNS/People Visual)