A man in Shanghai was so disappointed with a local bank that he decided to empty his account and withdraw his savings in bulk — 5 million yuan ($780,000) in banknotes.
The client, who identifies himself as "Sunwear" on microblogging platform Weibo, expressed his dismay over poor customer service at the Bank of Shanghai branch in Hongmei Road. Referring to the branch, he claimed the bank had "the worst service attitude awareness" despite him having tens of millions yuan in his account.
"Because of this attitude, I can only withdraw all the money and put it in other banks," he wrote Saturday, adding that he only took out 5 million yuan due to withdrawal limitations. "It was necessary to request them to count the cash in case it fell short."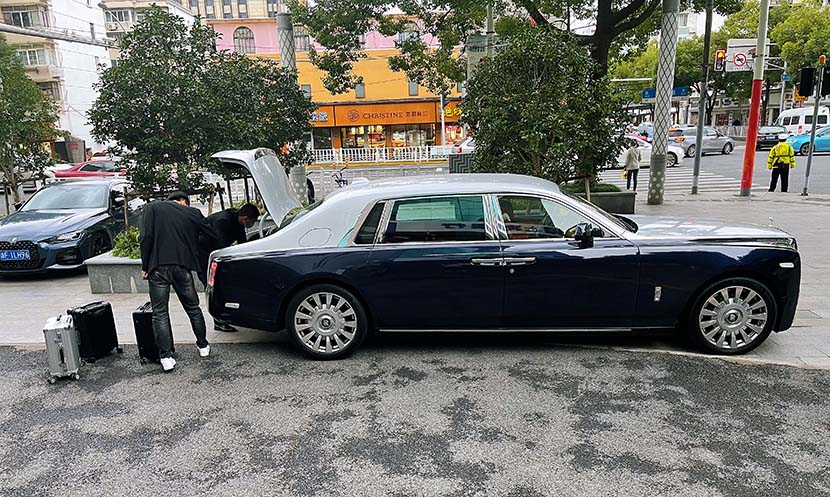 Suitcases with cash are put into a luxurious car in Shanghai. From @sunwear on Weibo
Photos of the man loading multiple suitcases stacked with 100 yuan banknotes into a car have since gone viral on Chinese social media platforms. Responding to the fiasco, the bank said its security personnel had only requested the man to wear a face mask and that they had not violated any customer service-related guidelines.
"The client's (complaint indicated) he had higher expectations of financial services," a Bank of Shanghai representative told Sixth Tone's sister publication, The Paper.
Meanwhile, "Sunwear" now has more than 1.7 million followers. He also gave an inside "tip" to his followers, saying that it took two hours, two bank clerks, and one currency counter to withdraw 5 million yuan.
Editor: Bibek Bhandari.
(Header image: A photo collage shows the man withdrawing 5 million yuan in cash from the bank. From @sunwear on Weibo)