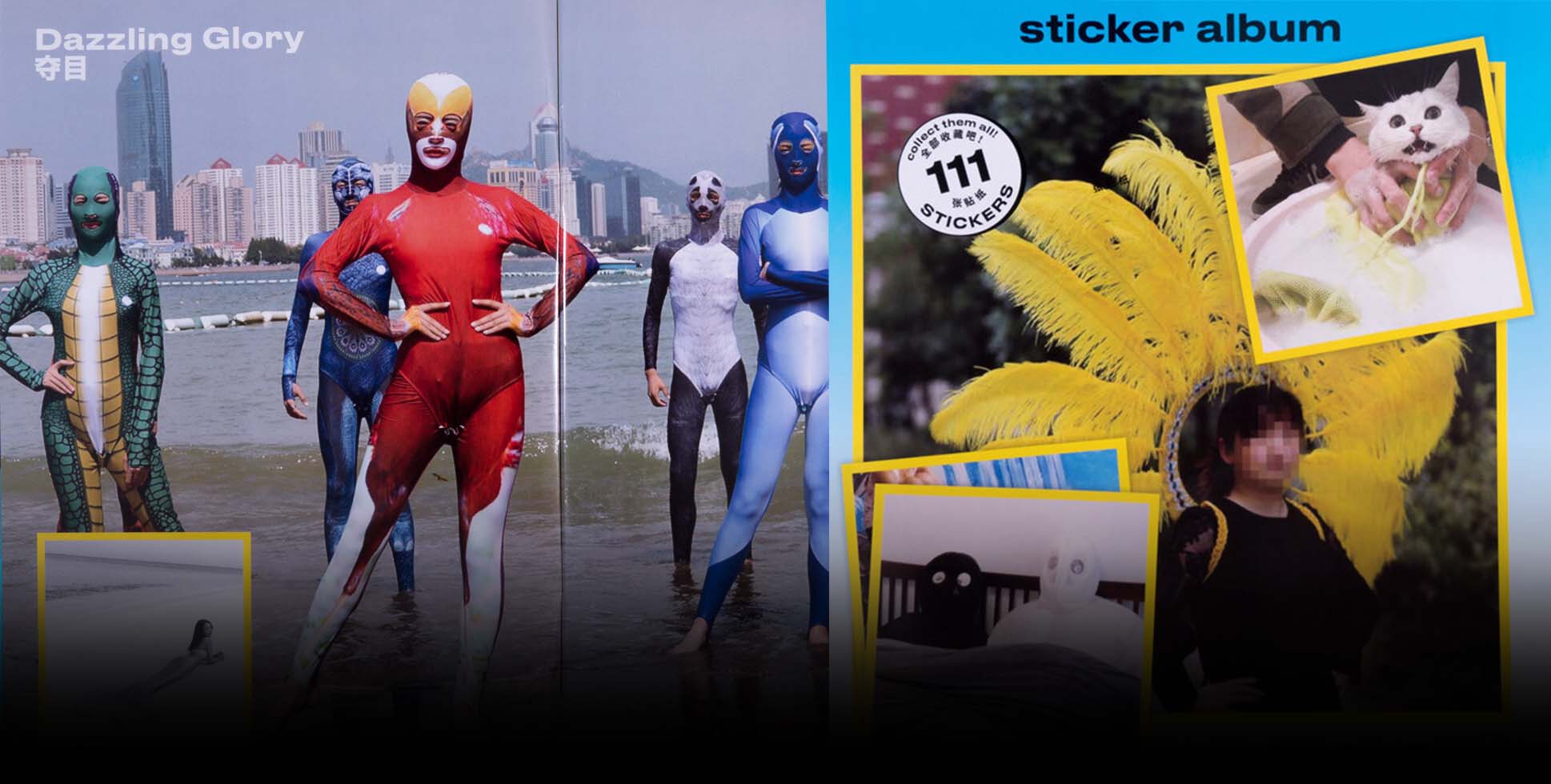 MULTIMEDIA
My Obsession With the Surreal Photography on Taobao
Dutch photographer Ruben Lundgren has spent years collecting unusual product images from the Chinese e-commerce platform. He explains why the photos have greater artistic value than many realize.
A middle-aged woman wearing extravagant blue butterfly wings; a pet turkey out for a walk on a leash; a gleaming golden toilet.
These are just a few of the bizarre images collected in "Wow Taobao" — Ruben Lundgren's homage to the photography of Chinese e-commerce platform Taobao.
Taobao, owned by Chinese tech giant Alibaba, is a miracle of late-stage capitalism. The portal houses millions of businesses selling a mind-boggling array of unusual products — from dead mosquitoes to deep-sea vessels.
It's a world that has long fascinated Lundgren, a Dutch national who has lived in China for most of the past 15 years. As a photographer, he was particularly delighted by the product images that accompanied each strange item, which the vendors often shot on a shoestring budget.
"It's highly creative given it's often created with minimal means," Lundgren tells Sixth Tone. "Many vendors shoot images on their cell phones, using their family members or colleagues as models."
Together with his friend Matjaž Tančič, Lundgren had been collecting Taobao photos for years. In 2020, they finally decided to publish a selection of their favorite 111 images as a sticker album. They have styled the work as a celebration of the genre of "useful photography" that highlights how vendors find witty and artistic ways to shoot the surprising products they are offering.
Lundgren first became interested in China after visiting the country while he was in college in 2005. After graduating, he moved to Beijing to pursue a master's degree at the Central Academy of Fine Arts — a decision he made mainly out of simple curiosity, he says.
"It felt like jumping into a swimming pool without being able to swim, but in some kind of way it felt pretty good," Lundgren recalled in a post on his website. "Misunderstandings between the West and China are fascinating to me."
After completing his master's, Lundgren stayed in Beijing and found work as a photographer and curator. Since 2015, he has been working as a photojournalist for the Dutch newspaper De Volkskrant.
Despite moving into journalism, Lundgren still has a love for the unusual and absurd — and this is on full display in another recent work, "Real Dreams." The photobook, published this year, is a collection of images the journalist captured during his assignments around China that never made it to print.
Many of the images offer an alternative perspective on China — a light moment in the middle of a major news event, or a slice of life in the kind of out-of-the-way villages that the media rarely cover. 
At the start of the book, Lundgren includes a century-old quote from the writer J.R. Chitty, who said Western visitors to China need to first assimilate what feel like the country's "ludicrous incongruities" before they can come close to understanding the country.
Speaking with Sixth Tone via social app WeChat from his office in Beijing, Lundgren discusses his journey as a photojournalist in China and the making of "Wow Taobao" and "Real Dreams." The interview has been edited for brevity and clarity.
Sixth Tone: What is it like being a photojournalist in China, and what benefits and challenges do you face in your work?
Ruben Lundgren: Since 2015, I've been working as a photojournalist in China for the Dutch newspaper De Volkskrant. I've always considered it a privilege, as it allows me to have direct contact with a variety of people. Working on stories with our correspondent has led me to travel all over the country and given me great insight into Chinese society. This is by far the greatest advantage. It not only gave me a reason to visit many cities and villages in the Chinese hinterland but also high-end political events like the annual "Two Sessions" at Beijing's Great Hall of the People.
Sixth Tone: The photojournalism industry is under pressure these days, especially in China. How has this affected your work, and how do you deal with the challenges this has brought? 
Lundgren: The main difficulty is not copy-pasting stories from other news outlets. It's challenging to search within the ordinary rather than the extraordinary. That's probably also the reason I prefer background stories over breaking news. When I find myself in a big pool of photographers, I often think this is exactly the place I don't need to be, as there are plenty of colleagues here who can probably do a better job than me. In China specifically, a lack of critical journalism and a rise in self-censorship is the obvious elephant in the room.
Sixth Tone: What inspired you to create your project "Wow Taobao?"
Lundgren: I've always been a fan of Taobao photography. It's highly creative given it's often created with minimal means. Many vendors shoot images on their cell phones, using their family members or colleagues as models. For the book "Wow Taobao," a friend and I combined our own collections of Taobao screenshots and together made a sticker album with the best 111 pictures. It was really fun to make and we got plenty of good feedback, especially as the materials are very recognizable. At the same time, I do think the album offers a very good reflection of China during the 2010s.
Sixth Tone: Your new photo book "Real Dreams" is a collection of your photojournalism from the past six years. How would you describe this book?
Lundgren: Yes, the book came out last month with an exhibition in the main museum of my hometown Hilversum in the Netherlands. I'm super happy to have a copy in my hands. When I started working as a photojournalist, I realized fairly quickly that I would shoot so much more interesting material than a newspaper could ever publish. Over the years, I developed a personal style and aesthetics in my work. Often, I like photographs with a witty, light touch. In the book "Real Dreams," I made a selection of 75 photographs, most of which had never been published before. Together, they represent my perspective on Chinese society over the past six years. It obviously includes lots of interesting gadgets, etc. Have you ever had a drink from a robotic bartender, for example?
Sixth Tone: How do you define yourself: a photojournalist, photographer, artist, or curator?
Lundgren: I'm a photographer and China enthusiast. All my activities combine these two interests. Besides my work as a photojournalist, I also do contemporary and historical research on photography that I present in museums or publish in books. Recently, I presented my research into the brilliant works of German photographer Ellen Thorbecke. She photographed in Beijing, Shanghai, and Hong Kong in the 1930s and made beautiful photo books. Her works offer a great insight into Chinese society during that period. It's my hope to bring the exhibition "Ellen Thorbecke's China" back to China next year. I am still looking for venues!
Editors: Dominic Morgan and Ding Yining.
(Header image: "Wow Taobao," 2020. Courtesy of Ruben Lundgren)