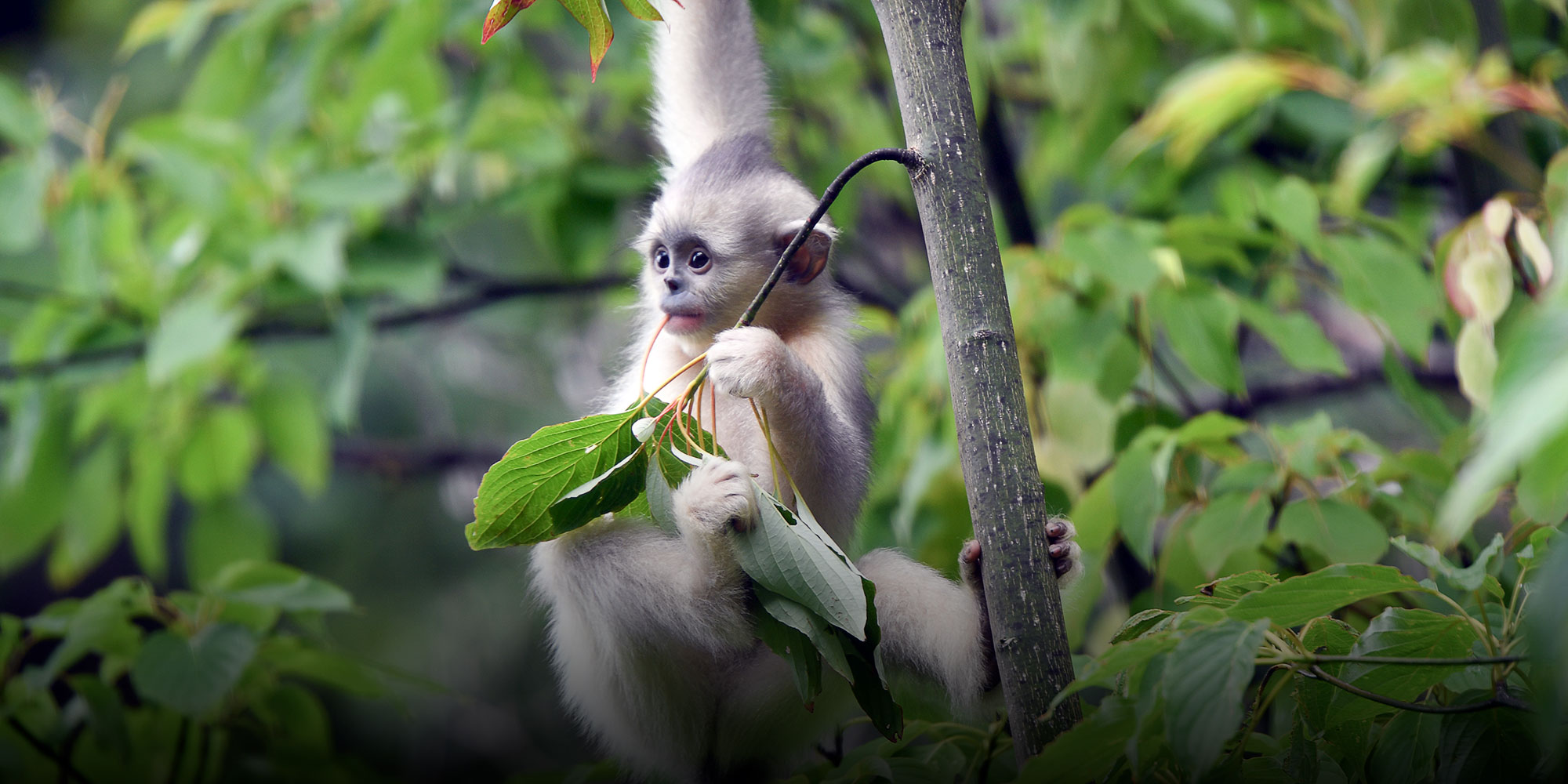 NEWS
COP 15: Highlights From the Kunming Declaration
While conservationists have welcomed the lofty biodiversity targets, they say governments must translate them into actions to achieve the proposed goals.
Governments from over 100 countries have pledged to boost the protection of natural habitats in their territories and work toward signing an "ambitious and transformative" global deal next year to halt the ecological crisis driving the potential extinction of many plant and animal species.
The pledge was adopted as part of the Kunming Declaration during the United Nations (U.N.) Biodiversity Conference in the southwestern city of Kunming. While the virtual portion of this year's U.N. summit — also known as the COP 15 — concluded Friday, it will reconvene in the same city for an in-person meeting in April 2022.
Yin Hang, founder of the environmental nonprofit Gangri Neichog Research and Conservation Center, said the declaration's adoption was a welcome step in the area of conservation.
"I think it will bring positive acceleration, especially in terms of mainstreaming biodiversity agenda," Yin told Sixth Tone. "But I'm not sure how it will be implemented and whether they can correspond to various sectors."
Though the Kunming Declaration is not a legally binding document, it provides impetus to "make sure all parties commit to the work they need" before delegates meet again in April to put up a framework that "has meaning," said Alice Hughes, a conservation biologist and deputy secretary general of the China Biodiversity Conservation and Green Development Foundation.
Hughes told Sixth Tone that though the implementation and financing gaps in the declaration remain unclear, it was important for governments not to make "empty promises" and to maximize actions to prevent possible mass extinctions.
Over 1 million plant and animal species are fast declining in range and numbers, as biodiversity loss is accelerating worldwide due to loss of habitats, pollution, and climate change, among other causes, according to alandmark reportby the Intergovernmental Science-Policy Platform on Biodiversity and Ecosystem Services.
On Tuesday, Chinese President Xi Jinping pledged a 1.5 billion yuan ($232 million) biodiversity fund to support conservation efforts in developing countries. China also announced its firstfive official national parks, covering a total land area of over 230,000 square kilometers.
Here are some key elements in the Kunming Declaration.
"30 by 30" target
World leaders at the COP15 acknowledged the "30 by 30" target, which aims to protect at least 30% of Earth's land and sea by 2030.
The quantified number is a boost from 10-year Aichi Biodiversity Targets set in 2010, when world leaders vowed to protect at least 17% of global land and 10% of the sea, though none of the goals were achieved. The inclusion of the ambitious 30 by 30 target will help tackle global biodiversity loss — for which habitat degradation is one of the main causes — though it will "be a struggle" to achieve the goal, Hughes said.
In China, 25% of the land already falls within the ecological conservation redlines, a supplement to the protected area system that covers 18% of the country's land. According to Hughes, this could help China achieve the 2030 target, though sufficient protection of coastal and marine environments will be "some of the most challenging" to ensure due to poor governance.
Meanwhile, conservationists emphasized that the 30 by 30 target alone is not a one-stop solution and must be aligned with other efforts.
"We need to keep in mind that we must focus on biodiversity outcomes rather than spatial area," Elizabeth Mrema, executive secretary of the U.N. Convention on Biological Diversity, told Reuters.
End perverse incentives
The Kunming Declaration calls for countries and multilateral sectors to phase out subsidies that harm biodiversity.
In the newly adopted declaration, countries acknowledged the importance of eliminating perverse incentives so that financing can be channeled to efforts that are positive or at least neutral to conservation efforts. Experts say several well-intentioned subsidiesmay prove counterproductiveto protecting nature, and the amount of such subsidies isestimatedto be five to six times higher than funding for preserving biodiversity.
Hughes said it is critical for climate negotiators to consider biodiversity during their talks to determine climate targets at the upcoming U.N. Climate Change Conference in Glasgow. She said the topic is often sidelined.
"Planting a load of trees in the Sahara Desert may receive more funding than maintaining existing old-growth forests, but the issue is that the existing old-growth forests are already restoring a lot of carbon as well as hosting a huge amount of biodiversity," said Hughes. "What we need is the alignment of different targets, so this requires better collaboration between conventions."
Respect for local environmental cultures
While the Kunming Declaration highlights the importance of ensuring "full and effective participation" from indigenous people, policymakers should also acknowledge the diverse cultural differences regarding conservation among local communities, Yin from the Gangri Neichog Research and Conservation Center told Sixth Tone. Many of the most biodiverse regions in China are home to ethnic minorities.
"If you want to protect biodiversity, you must protect it according to local cultures in each place," she said. "It is critical for local people to play an active role in conservation."
Tibetan herders in the northwestern Qinghai province, for example, honor mountains and water bodies and have a higher tolerance to the economic loss induced by animals, Yin added. At the Sanjiangyuan National Park in Qinghai — one of the five designated national parks — herders are encouraged to work as park rangers to help in biodiversity monitoring and conservation efforts.
Conservationists have called for the protection of rights and cultures of local communities and indigenous people, which are loosely defined in the Kunming Declaration.
Editor: Bibek Bhandari.
(Header image: A baby snub-nosed monkey plays on a tree in Weixi County, Yunnan province, 2017. Li Jinhong/CNS/People Visual)