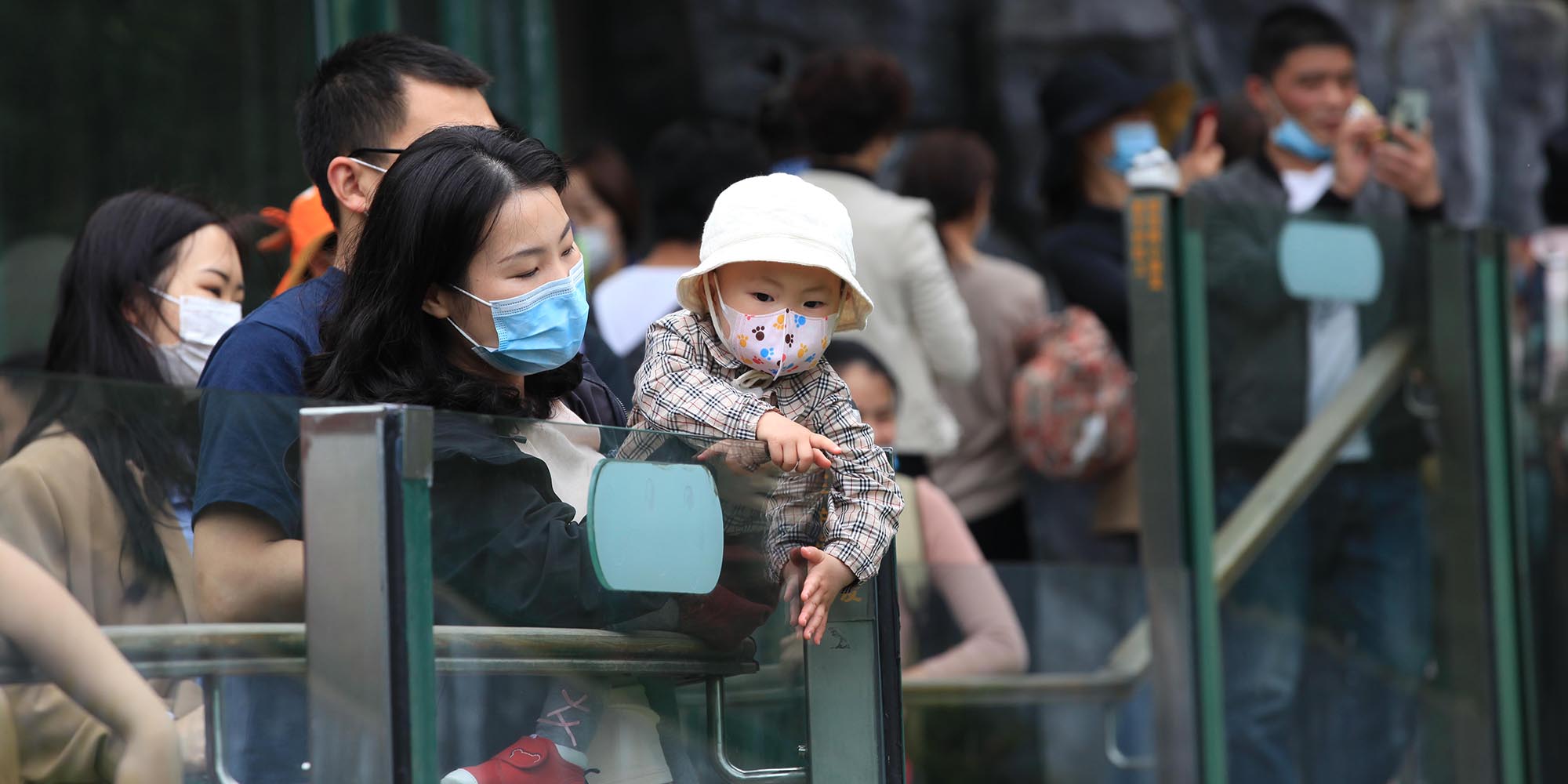 NEWS
Hainan Mulls Allowing New Parents to Have Shorter Work Days
The island province proposed giving an extra hour of paid leave per day for parents of children 3 years or younger.
The southern province of Hainan is considering slashing an hour per day for parents with children aged 3 or below, as an increasing number of local governments introduce lucrative policies to boost the country's birth rates.
The proposal "encouraged employers" to grant eligible workers an extra hour off work every day for one parent or 10 additional days of leave for both parents until the child turns 3. The plan from the provincial health commission was floated to "regulate the population size" and was published to solicit public opinions on Sept. 29.
"This sounds amazing," Wu Wei, a working mother of two from Shenzhen, told Sixth Tone. "But the regulation requires all of society to bear the responsibility of childcare, and in that regard, there's still a long way to go."
China enshrined its three-child policy in August, making it legal for couples to have more children amid an increasingly elderly population. To tackle the crisis, both central and local governments have vowed to introduce measures to "improve birth policies," including providing parental leave.
Prior to Hainan's announcement, the southwestern provinces of Sichuan and Guizhou, as well as the eastern Jiangxi province, passed similar regulations on parental leave. While those three provinces already allow 10 additional days of paid leave every year for both parents until their child turns 3, the eastern province of Anhui is seeking to grant such leave to parents of children up to 6 years.
Xiao Dong, a Beijing-based human resources expert, told Sixth Tone that many companies, especially foreign enterprises where she has previously worked, are already granting additional paid time off work for new mothers. However, she added that many local companies, which have been regularly criticized for pregnancy-related discrimination and hindering the professional advancement of new mothers, are yet to introduce such measures widely.
"The policy could become baseless if authorities weren't to push harder," Xiao said. "Female employees might have bigger concerns about their already limited career opportunities."
Editor: Bibek Bhandari.
(Header image: People Visual)