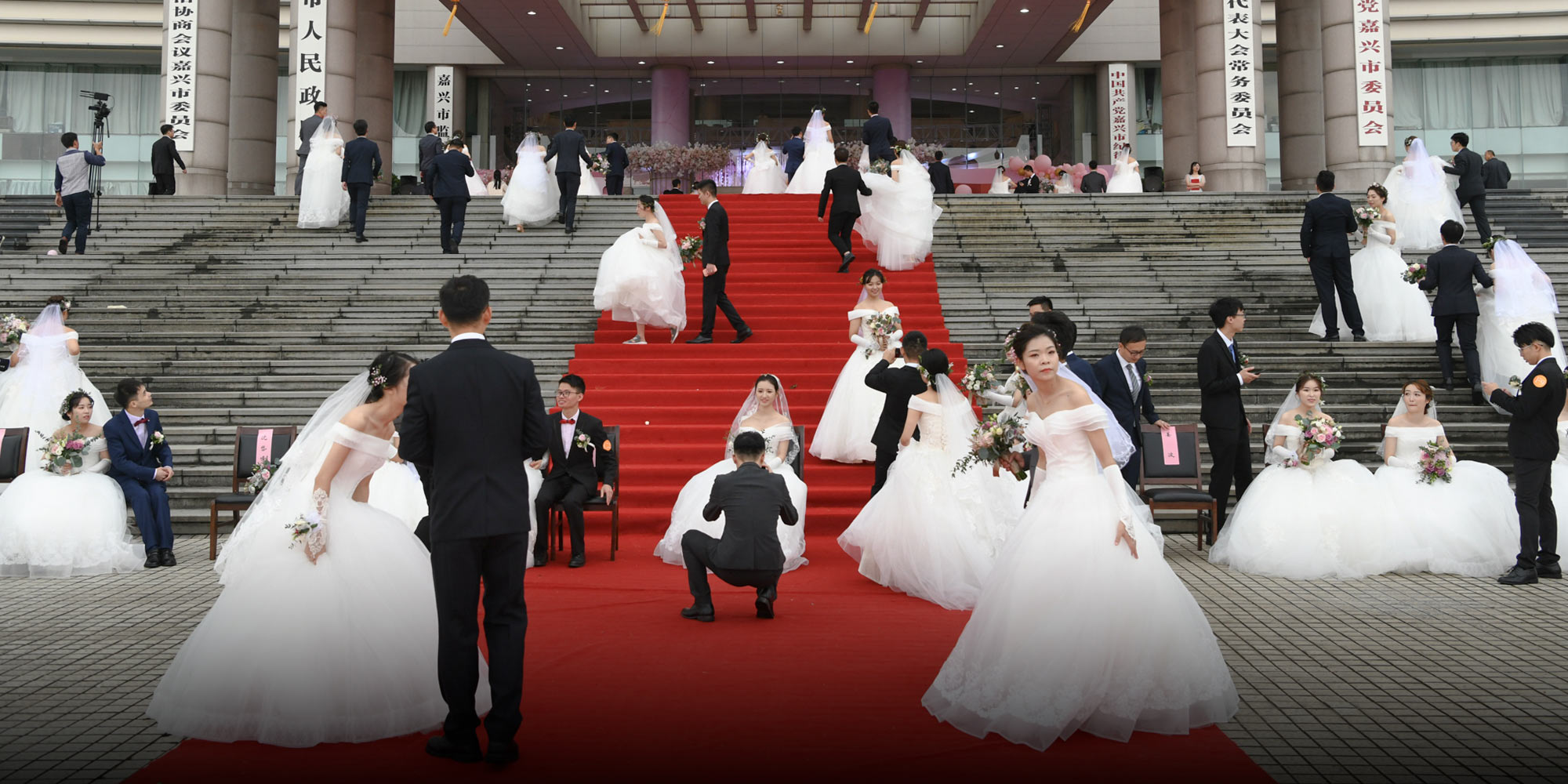 NEWS
44% of China's Urban Young Women Don't Plan to Marry, Survey Says
The finding comes at a time when the country seeks to boost birth rates amid a growing aging population.
Close to half of urban young women and nearly a quarter of men said they do not plan to marry, according to a recent survey conducted by the Communist Youth League and reported by state-run newspaper Guangming Daily. They're not too sure about falling in love, either.
About 44% of women respondents said they do not plan to marry, compared to nearly 25% of men. The survey was conducted by the Research Center of the Central Committee of the Communist Youth League and involved unmarried urbanites aged 18-26.
As China seeks to boost birth rates, many of its young people have doubts about starting families. An estimated 8 million couples married in 2020, compared to 13 million in 2013, a 39% drop, according to official statistics.
"In recent years, more and more young people are wandering outside the marriage hall," said the Youth League report. "It has become a potential risk for the whole of society."
A total of 2,905 unmarried urban youth aged 18 to 26 participated in the survey and follow-up interviews.
When asked about their "willingness to fall in love," 12.8% of respondents chose "not willing to fall in love" and 26.3% said "not sure." About 25% said they were "not sure" about getting married, and 8.9% said they "will not get married," which means 34% of youths no longer consider marriage as a matter of course. In addition, nearly 30% of the young people interviewed said they had never been in love.
Another group that shows a strong reluctance to marry is young people living in wealthier areas. According to the report, China's lowest marriage rates are found in the more economically developed Shanghai and neighboring Zhejiang province.
Marriage skeptics cited worries about both personal and financial costs. Asked for their reasons, 60.8% said "it is difficult to find the right person," and 34.5% said they "feel that they do not have the time and energy to get married."
Respondents also said that "the financial cost of marriage is too high" and "the cost of having children is too high," accounting for 46% and 56.2%, respectively. In addition, 30.5% of young people said they "do not believe in marriage" due to their own negative experiences and the portrayal of toxic relationships in the media.
The researchers suggested several policies to boost confidence in marriage, including introducing relationship education into the public education system, and public marriage counseling for young people. The report also stressed the importance of a "female-friendly" environment and better conditions for working mothers.
Editor: David Cohen.
(Header image: Couples at a group wedding organized in Jiaxing, Zhejiang province, Sept. 22, 2019. Zhu Jun/People Visual)