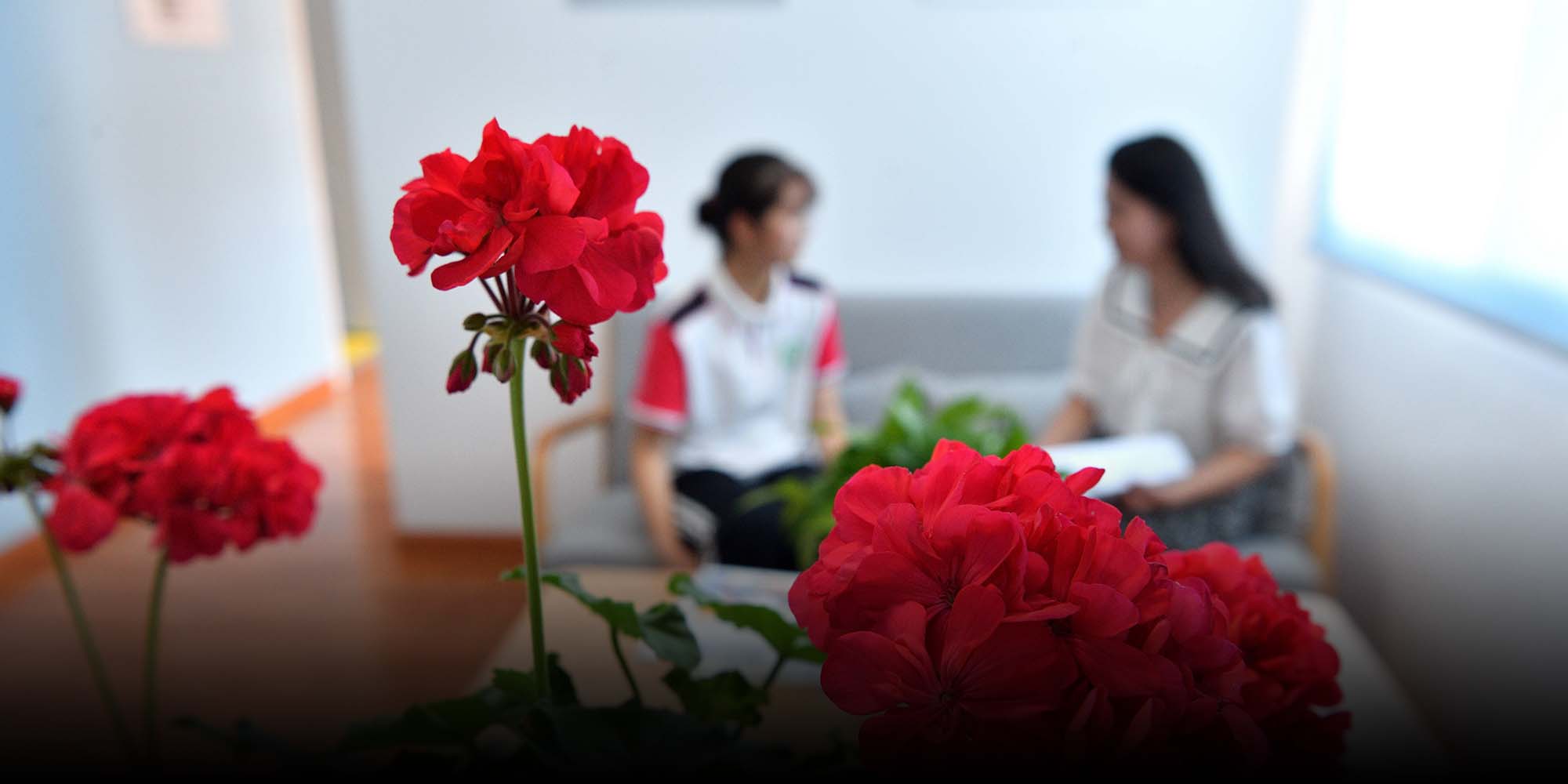 NEWS
Beijing Schools to Include Compulsory Mental Health Education
All public and private schools in the Chinese capital must conduct mental health screenings and employ dedicated psychological counselors.
Beijing's education authority has instructed the city's primary and junior middle schools to include mental health education in their curricula and ensure each school has at least one dedicated counselor to address the students' psychological needs.
On the eve of World Mental Health Day on Sunday, the Beijing Municipal Commission of Education said teachers should provide support to students struggling with academic difficulties, those from single-parent households, and children of migrant workers to avert any possible mental health crises. Teachers are also required to closely monitor students with disabilities and severe health issues to ensure their physical and mental wellbeing.
In China, an estimated 24.6% of the country's teenagers live with some form of depression, according to the latest report on mental health published by the Institute of Psychology under the Chinese Academy of Sciences. As many as 7.41 million children aged between 4 and 16 are said to suffer from mental or behavioral conditions, according to media reports citing a survey, while a separate report published in 2019 estimated that nearly 100,000 minors died from suicide annually.
"Half of all mental health conditions start by 14 years of age, but most cases are undetected and untreated," according to the World Health Organization, which also says suicide is the fourth leading cause of death among teens aged 15 and 19 worldwide.
The decision to introduce mental health education to all public and private schools in Beijing came three months after China's Ministry of Education directed all academic institutions to "strengthen the mental health management work of students." The new directive also stipulates that students will undergo mental health assessments from grades four to 12, which will be stored in a database shared among schools.
Last year, the country's top health authority also introduced "depression assessments" as part of mandatory health screenings for high school and college-bound students. However, some argued that such screenings may single out students, raising privacy concerns and possible discrimination.
A mother, surnamed Wang, from Beijing's Haidian District told Sixth Tone that her daughter's primary school had already included mental health education in their curriculum. However, she added that she was unsure about the aspects of mental health included in the course.

"My daughter has a class on mental health every Thursday," she said. "But she tells me that the teacher has only talked about the five sensory organs and the human anatomy. So, I'm a bit puzzled."
Editor: Bibek Bhandari.
(Header image: A counselor talks with a school student in Baokang County, Hubei province, Sept. 26, 2021. People Visual))