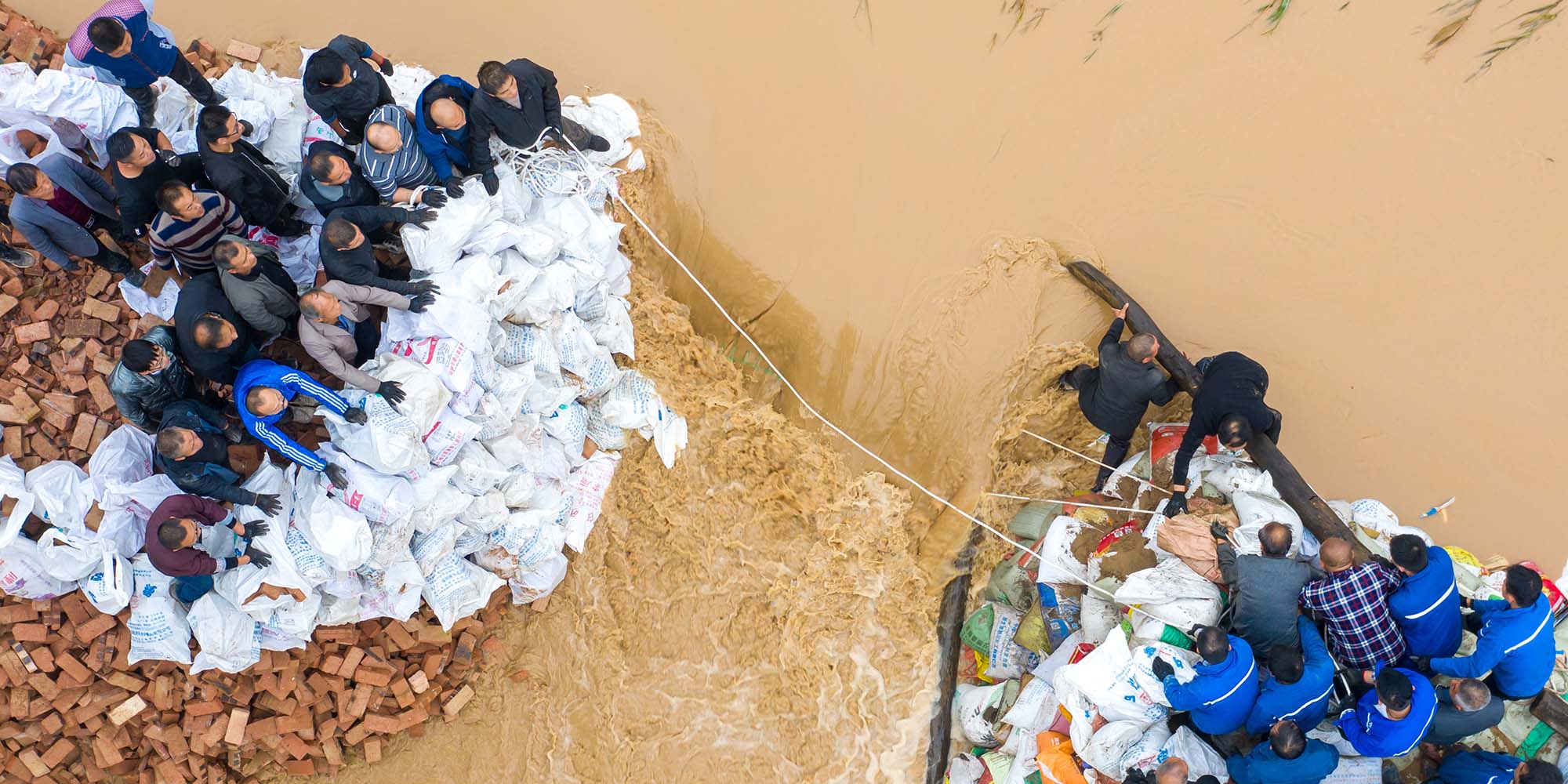 NEWS
Torrential Rainfall Batters Shanxi, Killing At Least 4 People
The province shut dozens of coal mines and tourist sites amid the peak holiday season.
The northern Shanxi province declared its third-highest emergency response Wednesday following days of heavy rain that killed at least four people and injured dozens of others, according to media reports. Some 20,000 residents across the province have so far been relocated due to floods and landslides.
Heavy downpours since Saturday flooded the Yuncheng section of the Fen River, with water flow reaching more than 1,000 cubic meters per second — the highest in the past 40 years. More than two dozen coal mines and 74 scenic spots, including those in the ancient city of Pingyao, were shut due to inclement weather.
A 25-meter section of the ancient city wall in Pingyao also partially collapsed, state broadcaster China Central Television reported.
The provincial capital of Taiyuan, along with the cities of Jinzhong, Lüliang, and Linfen, have also been affected by landslides and floods. According to state-run Xinhua News Agency, the provinces of Shaanxi and Henan, where devastating floods killed over 300 people in July, also experienced heavy rainfalls.
A government official surnamed Li from Yuncheng, where more than 8,000 residents were displaced, told Sixth Tone that almost all the city's mud-walled houses have been destroyed.
"Our residents have been hit hard, especially farmers, whose corn and dates are all submerged now," said Li.
Authorities have mobilized several rescue teams to move residents from disaster-affected areas to safety. Meanwhile, several online groups, including those created by students, have organized relief efforts to help those in need.
Editor: Bibek Bhandari.
(Header image: People mobilize to control flood waters in the city of Yuncheng, Shanxi province, Oct. 7, 2021. People Visual)