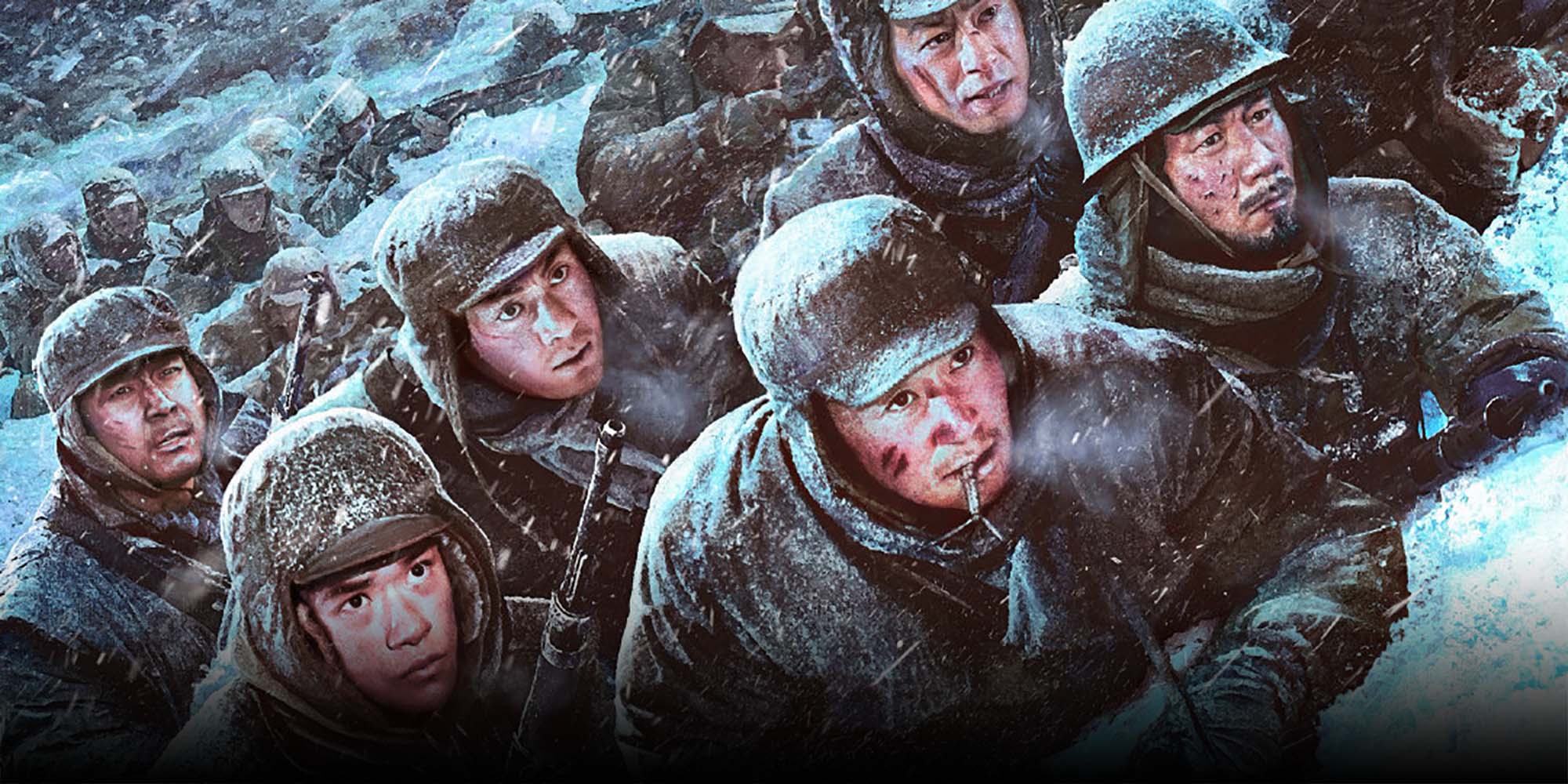 NEWS
A War Film Smashes China's Holiday Box Office Record, Again
"The Battle at Lake Changjin" has raked in over 1 billion yuan in just five days since its release.
China's latest patriotic offering broke single day box office record previously set by another nationalistic movie, becoming an instant holiday hit among domestic audiences.
"The Battle at Lake Changjin" amassed 1.8 billion yuan ($279 million) in ticket sales as of Monday afternoon, just five days after its release coinciding with the weeklong National Day holiday, according to film market data platform Dengta. The three-hour war drama surpassed the single day milestone set by the 2017 blockbuster "Wolf Warrior 2," collecting 438 million yuan on Sunday.
Starring Wu Jing and Jackson Yee — the former has become the poster child of patriotic movies following the roaring success of the "Wolf Warrior" franchise — "Lake Changjin" tells the story of Chinese People's Volunteers soldiers who fought during the war to resist U.S. aggression and aid Korea from 1950-1953. The movie is co-directed by prominent filmmakers Chen Kaige, Dante Lam, and Tsui Hark.
The movie has currently scored 7.6 out of 10 on review site Douban, with audiences saying they were "touched" by the soldiers' sacrifice. Some even said they stood up to salute, as the end credits rolled.
"The Battle at Lake Changjin" adds to the success of the patriotic movie genre that has become immensely popular among Chinese audiences over the years. Recent blockbusters with nationalistic overtones include "The Eight Hundred," "My People, My Country," and the"Wolf Warrior" franchise, which have all generated hundreds of millions of yuan at the box office.
However, some critics argued that "The Battle at Lake Changjin" was "poorly and hastily made" and criticized its special effects and editing. 
Editor: Bibek Bhandari.
(Header image: A poster for "The Battle at Lake Changjin." From Douban)