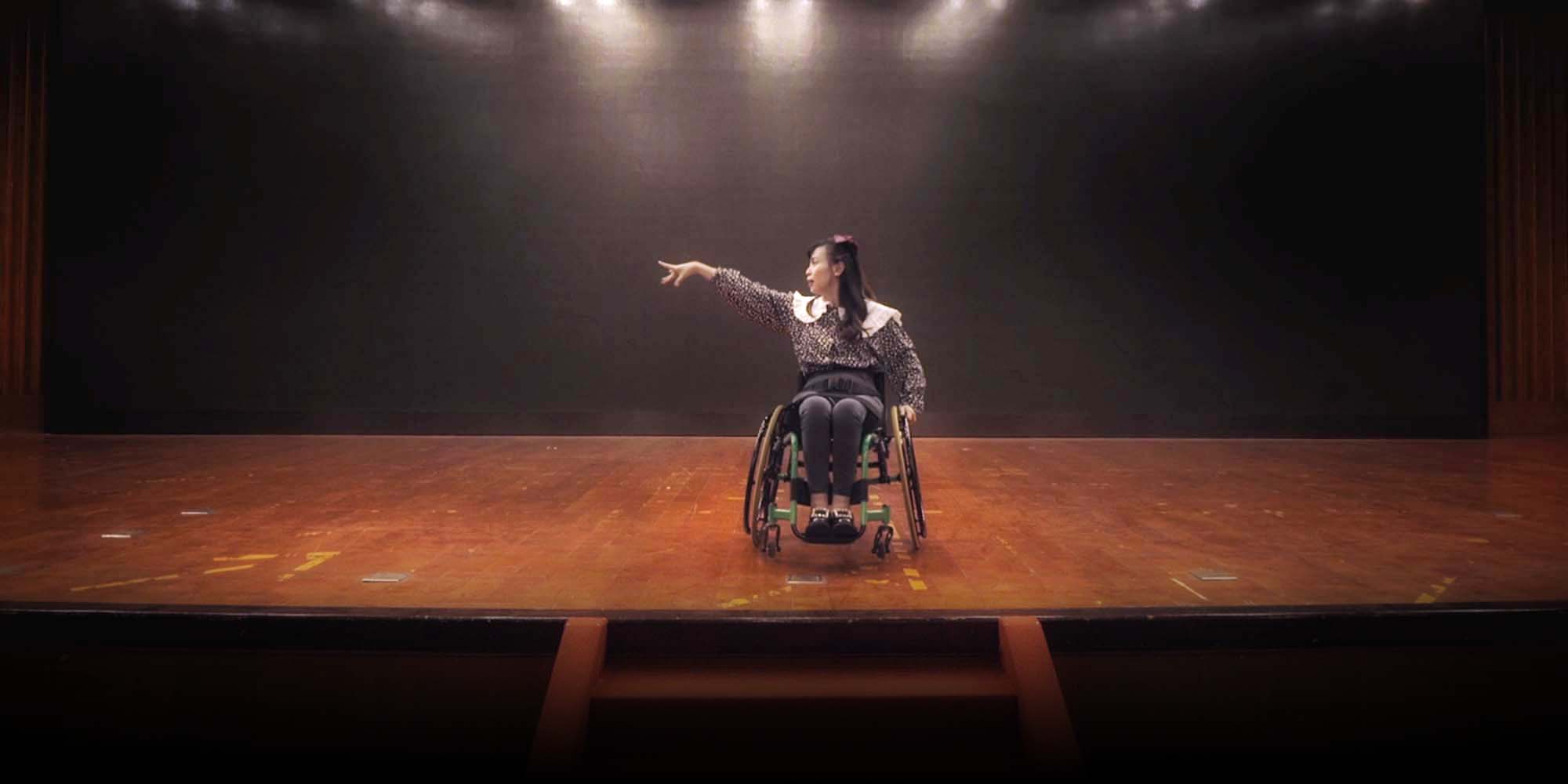 MULTIMEDIA
Shanghai's Wheelchair Dancers Put a New Spin on Disability
The city's first wheelchair dance group, Home of Hope, are on a mission to redefine what it means to be a disabled person in China.
 Pan Jing thought her dance career was over. A car accident in 2012 had left her paralyzed and confined to a wheelchair. But nine years later, she's not only dancing onstage once more, she's also inspiring disabled people across Shanghai to do the same.
The 34-year-old is the leader of Home of Hope — the city's first dance group made up entirely of paraplegics, which aims to reshape perceptions of disability in China.
Since forming in 2014, the wheelchair dancers have staged more than 70 shows and even performed on Chinese TV. Many of the group members say performing has helped them re-find their groove after traumatic experiences — Pan included.
"When I first realized that I could no longer stand … I was desperate," she tells Sixth Tone. "It's dancing that brought me back to life."
Pan had the idea to create the group after enrolling at the Home of Hope spinal cord rehabilitation program at Shanghai's Sunshine Medical Rehabilitation Center. The two-month program taught patients tricks and skills they could use when maneuvering their wheelchairs. Pan, who was a professional dancer before her accident, soon began to think about creating dance routines for people in wheelchairs as well.
Wheelchair dancing first emerged in Sweden in the 1960s and has since become popular around the world. But in China, it remains extremely niche. When the country's first national wheelchair dance contest was held in 2016, only 29 pairs of dancers took part.
Pan, however, was able to convince the rehabilitation center to help her organize a wheelchair dancing troupe. The facility was keen to find more social activities for patients to get involved with. The Home of Hope wheelchair dance group held its first practice session soon after. All the dancers were patients participating in the center's wheelchair skills training program.
The troupe's first performance was a routine set to the Chinese pop song "I'm a Little Bird." Pan planned the choreography personally with a hired dance teacher, including slower arm movements adapted from ballet that suited the paraplegic dancers' bodies. 
The center's staff and patients loved it. For Pan, hearing a crowd's applause once more was a life-changing moment. "It wasn't the best dance performance of my life, but in my mind it was definitely the most perfect," she says.
Over the following years, Home of Hope branched out into a wider range of dance styles, including more challenging ones like jazz and hip-hop. But Pan ensures every routine can be performed by trained and untrained dancers alike: It's important that everyone is included, she says.
The group has become extremely close over the years. Pan describes her partners as like family, while others say the practice sessions are their "emotional sustenance." To many of its members, Home of Hope is special because it's a safe space where they feel fully accepted and understood.
Though Shanghai is one of the most accessible cities in China, people with disabilities still often encounter physical and social barriers. China has long stigmatized disability, and although attitudes have evolved in recent years, the group members feel there's still a long way to go.
"I'm not sure if you have heard the word canfei," says Pan. "It basically means if you're disabled, you're a useless person."
Canfei — a combination of two Chinese characters meaning "incomplete or deficient" and "useless" — was the official term used to refer to people with disabilities in China until the mid-1980s. Nowadays, it has been replaced by the word canji, which implies that a disability is a form of sickness. But many argue this term is still too negative.
Several groups have lobbied the authorities to start using canzhang — a more positive term that suggests a disability is only an obstacle. However, the government has yet to accept this idea.
For the members of Home of Hope, the debate is just another example of how people with disabilities are still overlooked by much of society. They hope their performances can play a small part in boosting the visibility of the community.
"We need to advocate for ourselves," says Zhang Junmin, a male dancer in Home of Hope. "I want to let more people see us. We suffered from spinal cord injuries and became paraplegics, but we still want to live freely and happily."
Meanwhile, the dancers have already made a big impact on life inside the rehabilitation center. Xie Haixia, a psychologist who runs the center's spinal cord injury program, says the group has inspired many patients and encouraged them to get more involved in the rehabilitation lessons. She hopes the group's influence continues to spread beyond the program, so they can reach more people with disabilities.
"I hope our wheelchair dance group can bring people courage," she says, "and let them know that life in a wheelchair can also have many possibilities."

Editor: Dominic Morgan.
(Heade image: Pan Jing poses for a photo. Chen Si/Sixth Tone)