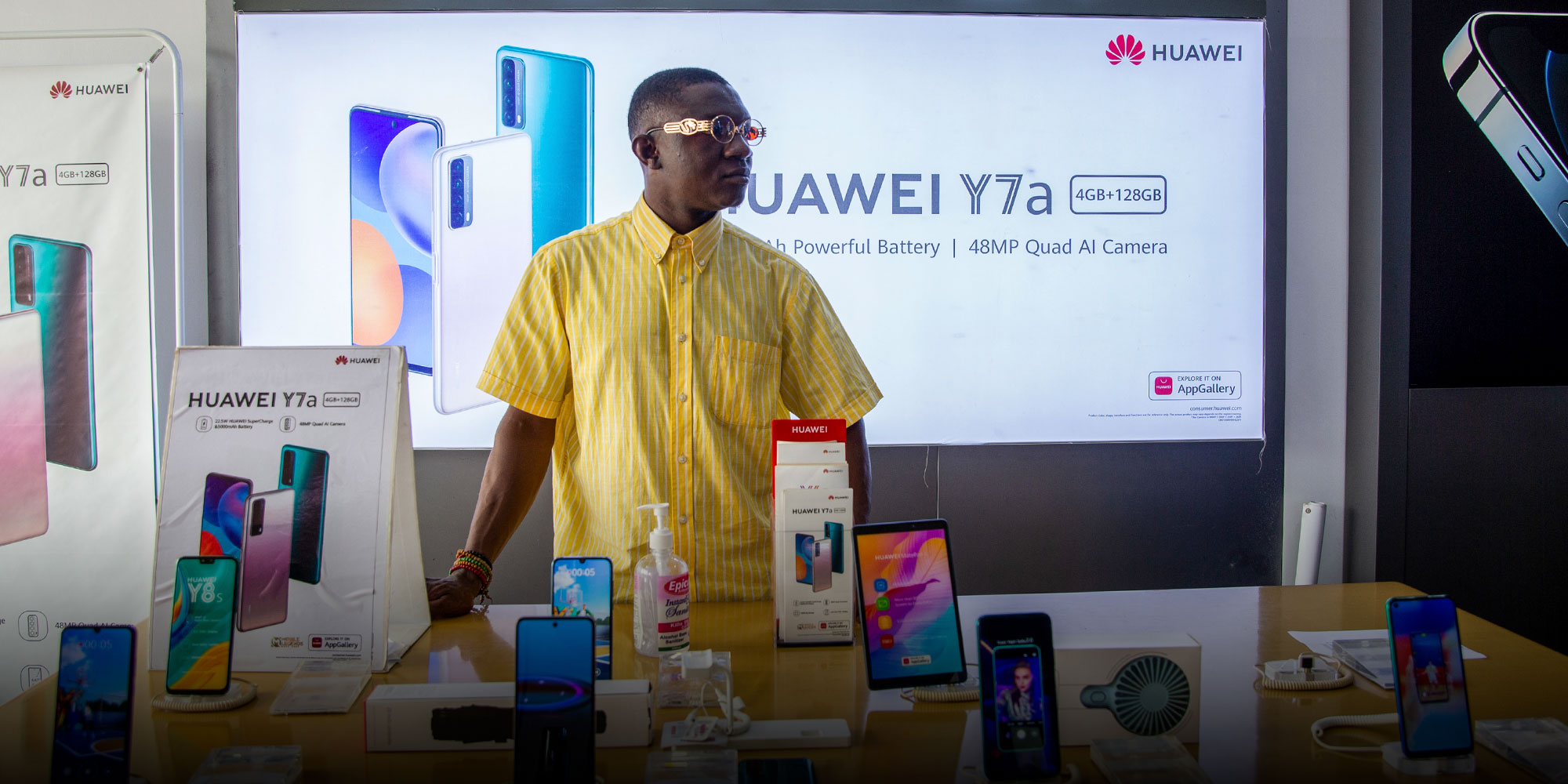 VOICES & OPINION
Between China and Africa, a 'Digital Silk Road'
The COVID-19 pandemic has deepened cooperation between China and governments across the continent.
The COVID-19 pandemic has devastated economies worldwide, even in regions that have been relatively successful in controlling the coronavirus' spread. That includes Africa. After a decade of rapid economic growth, much of the continent has plunged into recession over the past year. Its outlook moving forward is complicated not just by COVID-19, but also by the increasing frequency of climate disasters, rising prevalence of invasive species, and security risks.
But with risk comes opportunity. The ongoing pandemic has accelerated the growth of Africa's digital economy, potentially pointing to a new path for alleviating poverty and encouraging continent-wide prosperity. Fulfilling this potential will take the cooperation and participation of multiple stakeholders, but China — largely via its "Digital Silk Road" program — is well positioned to help African nations forge deeper connections with the global digital economy.
Lockdown measures have forced countries across the continent to acknowledge the importance of digitalization and pushed leaders to resolve longstanding issues like the high cost of internet access, insufficient bandwidth, and weak network infrastructure. Muhammadu Buhari, the president of Nigeria, announced in March 2020 that his government would be launching four national information and communications technology projects, including a proposal to build 4G and 5G networks with an investment of $3.5 to $5 billion raised through public-private partnerships. Within five years' time, the government hopes to increase broadband penetration from its current rate of 38% to 70%. In Kenya, President Uhuru Kenyatta has urged citizens and companies alike to opt for digital payments as a more secure means of transaction.
However, the infrastructure underpinning Africa's digital economies remains severely lacking. Data published in August 2020 by the United Nations Conference on Trade and Development showed that, since the start of the pandemic, some of the continent's e-commerce businesses have experienced triple-digit growth. The network traffic and connection volume of telecoms have also risen exponentially, putting immense pressure on countries throughout the region, even those with relatively strong internet infrastructure. For instance, South Africa saw its internet throughput increase by around 40% after a nationwide lockdown, a rise that forced the government to temporarily increase telecom operators' access to radio frequency spectrums. Lingering problems like high access costs and insufficient bandwidth continue to stymie working from home and virtual schooling.
China-Africa cooperation on the digital economy has only deepened over the past 18 months. As Africa's digital transformation needs have grown, demand has risen for exactly the kinds of technology, investment, and talent China excels in — including 5G, big data, and artificial intelligence. For instance, Huawei last year launched a project in Kenya meant to teach young Kenyans skills related to 5G, AI, cloud computing, and other cutting-edge technologies. Likewise, last spring, Chinese e-commerce company Alibaba worked with Rwanda to expand access to an e-trading platform, quickly boosting sales of local goods like coffee.
Chinese businesses are also active in tackling the core obstacle Africa faces in developing its virtual economy: digital infrastructure. For instance, the governments of China and Burkina Faso launched the "Smart Burkina" project this July. Among other aims, the project seeks to incorporate elements of "smart city" management in its capital Ouagadougu, as well as its second-largest city, Bobo-Dioulasso. This includes new police dispatch systems meant to decrease response time and installing traffic control and monitoring systems on public roads.
Another key area where the Digital Silk Road can be of value to African countries is information security. Cyber security firm Kaspersky Lab's 2019 security bulletin found that between 2018 and 2019, Africa was one of the most active regions for virus attacks. In South Africa, 77% of users worry about encountering financial scams online, 64% of consumers distrust digital transactions, and 45% have considered ceasing all digital transactions because of security concerns. Having successfully navigated its own transition from offline to online transactions, China can aid Africa in maintaining network security, cracking down on hackers, and regulating e-commerce.
To this end, the China-Africa Internet Development and Cooperation Forum was held virtually on August 24, 2021. With the theme "Pursuing Common Development and Security, Jointly Building a Community with a Shared Future in Cyberspace," the event included two panel discussions: one about bridging the digital divide, the other about partnering on information security and creating a safer cyberspace.
To a very real extent, China and Africa are each other's futures. If the Digital Silk Road can be realized, and the full potential of this partnership is unleashed, it will have an immeasurable impact, not just on the two sides, but on the entire world.
This article was co-authored by Kong Lingli, a student at the School of Political Science & International Relations, Tongji University.
Translator: Katherine Tse; editors: Wu Haiyun and Kilian O'Donnell.
(Header image: A sales assistant waits for customers at a Huawei Technologies Co. branded booth in Lagos, Nigeria, on Monday, March 29, 2021. Adetona Omokanye/Bloomberg via People Visual)