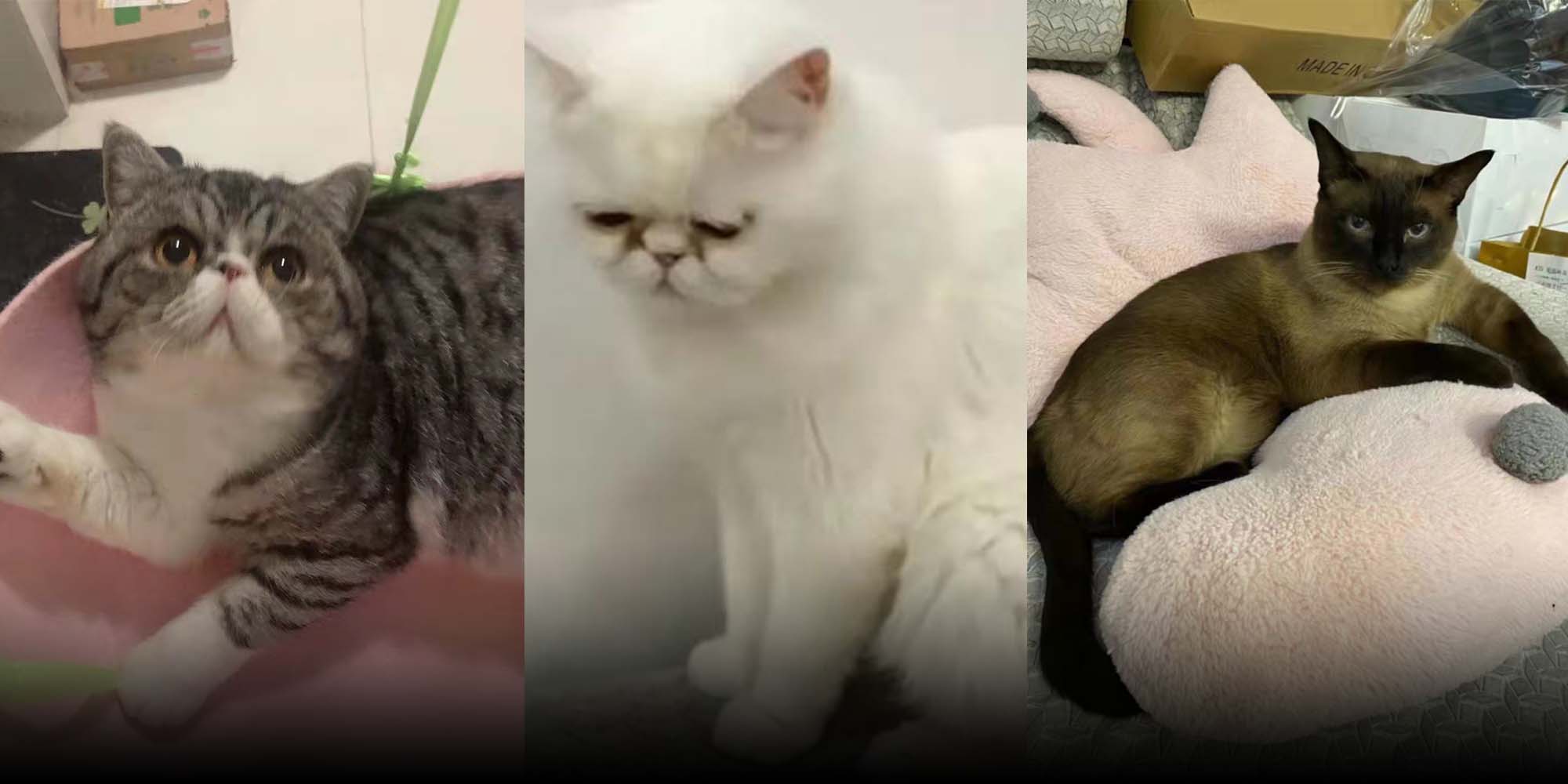 NEWS
Harbin Euthanizes 3 Cats After Testing Positive for COVID-19
The cats were likely infected by their owner who was quarantined last week after contracting the virus.
Local authorities in northeastern Heilongjiang province euthanized three cats owned by a COVID-19 patient after the pets also tested positive for the virus, The Beijing News reported Tuesday.
The cat owner, surnamed Liu, was quarantined at a hospital in Harbin last Tuesday and had asked staff from her residential community to check on the pets, according to the media report. Liu said she received a notification from her residential community Monday, saying all her furry friends tested positive twice for the virus after undergoing anal swabs.
"Because there is no precedent for treating pets, they said that my cats would be euthanized, and that I needed to write a consent form, which I didn't agree to," Liu said, adding the animals should be given a chance to recover.
However, the cats were put to rest Tuesday in line with measures stipulated by the country's prevention and treatment of infectious diseases law. The guideline states that wild and domestic animals and fowls that have contracted viruses may be culled to prevent the spread of the infection.
Earlier this year, Chinese scientists published a paper identifying at least 44 species, including dogs and cats, susceptible to contracting the coronavirus. However, experts state that though animals in close contact with infected persons may contract the virus that causes COVID-19, there is no evidence that says they can transmit it to humans.
Nevertheless, a leading disease control expert told The Beijing News that if the cats subsequently tested positive, they should be euthanized to stop possible risks of COVID-19 transmission.
Yang Qiqing, director and chief veterinarian of Shanghai Companion Animal Hospital, told Sixth Tone on Wednesday that while "culling" is used for measures taken when infectious diseases involve poultry and livestock, humane euthanasia is widely used for pets, such as dogs and cats. He suggested pets that test positive with no symptoms could be reunited with their owners once they test negative for the virus.
"However, since there is no such policy yet, it's up to the health commission to make a decision based on the pandemic situation," Yang said. 
On the microblogging platform Weibo, many users expressed their shock, anger, and grief over the euthanization.
"These cats are like the owner's children. It's not difficult to quarantine cats, so why not give them the chance for treatment?" asked one user.
"I'm sure there's a better way to do it, but some people just don't want to waste their time on small animals. If more pets are infected later, do they all have to be euthanized?" another user commented.
As of Tuesday, Harbin reported 67 new local confirmed cases in a fresh outbreak that started last week, according to local health authorities. City officials described the outbreak as having an "unclear origin, rapid spread, and complicated case trajectory."
Editor: Bibek Bhandari.
(Header image: The three cats euthanized after testing positive for the coronavirus in Harbin, Heilongjiang province. From @喵十一是只猫 on Weibo)