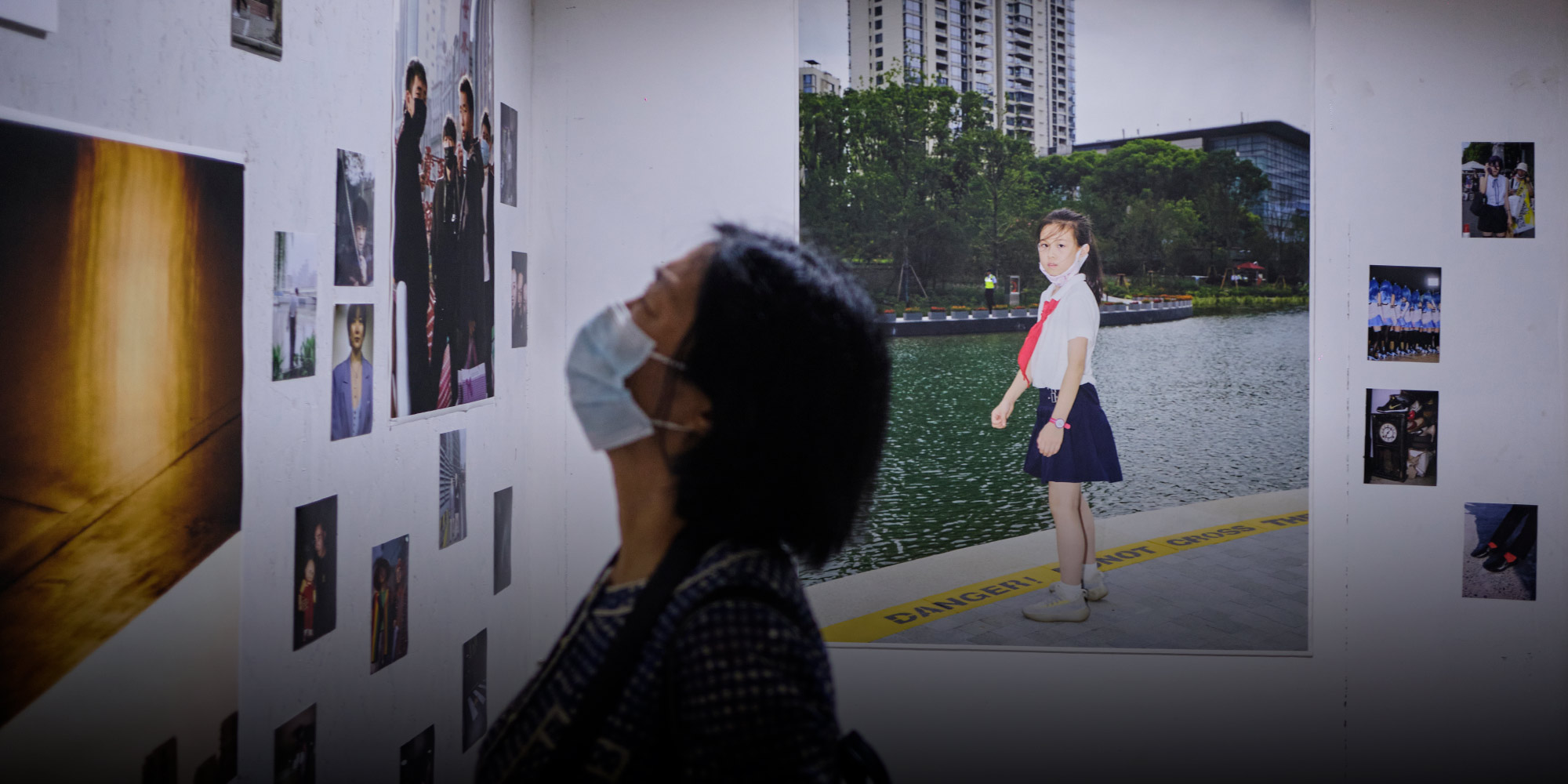 MULTIMEDIA
Sixth Tone Joins Dali International Photography Exhibition
Four photojournalists offer their take on the profession's quiet side.
The ideal photojournalist is always first on the scene. Whether it's an earthquake, flood, or the early days of a pandemic, it's their job to capture what they see and transmit it around the world. The right photo can tell a story, provoke an emotional response, or even shape our collective memory.
But that's not all there is to the job. Sometimes it's about the small observations, the snapshots of daily life through which the photographer re-examines the familiar and finds new avenues for interpretation. Then there is the middle ground: the flashes between breaking news and quotidian details, like the eerie calm that prevails before a storm, or the quiet devastation that lingers long after it has passed.
This year, the Dali International Photography Exhibition returns after a one-year hiatus due to COVID-19. It does so with a new theme: "Life Is Elsewhere: Reconstruction and Distance." Among the 600 shows and over 20,000 works on display is "Quiet Scenes," a collection of photos and multimedia pieces by four Sixth Tone photojournalists: Wu Huiyuan, Shi Yangkun, Zhou Pinglang, and Daniel Holmes. These works spotlight the oft-neglected quieter side of photojournalism, from documenting the mundanities of modern urbanism to showing how life goes on, even amid cascading disasters.
Founded in 2009, DIPE is one of a new generation of contemporary photography shows in China, attracting media professionals, artists, and photography enthusiasts from across the Chinese mainland and around the world. This year's exhibition is being held in Dali from Sept. 27 to Oct. 31. As part of the exhibition, Sixth Tone organized an in-person audience discussion with photographer Shi Yangkun on Sept. 27. On Oct. 18, it will host an online panel with Dutch photojournalist and curator Ruben Lundgren.
Contributions: Fu Xiaofan.
(Header image: A woman visits Sixth Tone's exhibition in Dali, Yunnan province, Sept. 27, 2021. Wu Huiyuan/Sixth Tone)