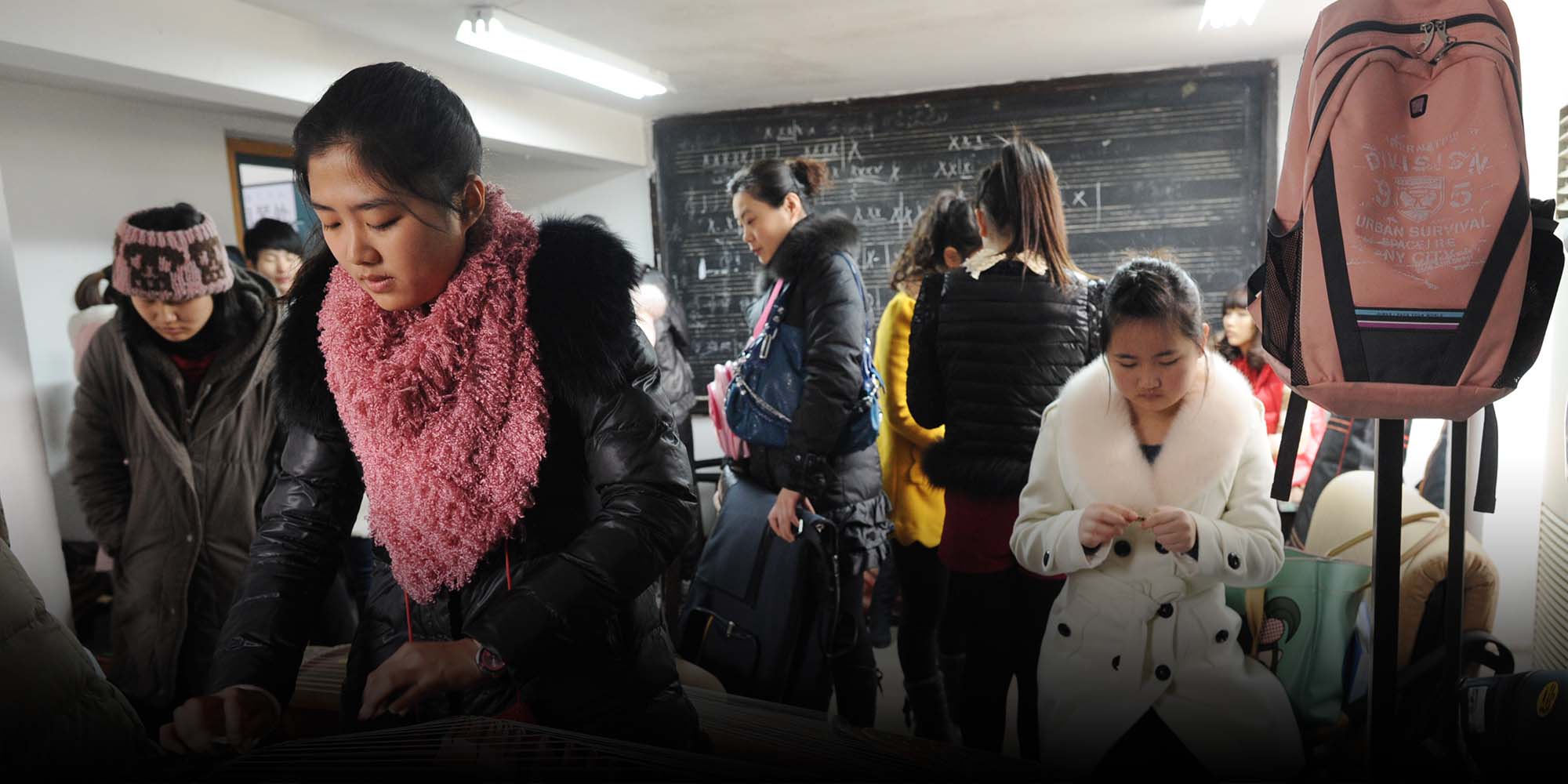 NEWS
China to Revoke 'Gaokao' Privilege for Students With Special Talents
Authorities said those who excel in sports and arts would no longer have "shortcuts" to the college entrance exam in the future.
China's top education authority has proposed a higher admissions standard for high school students with special talents in the fields of sports and arts, suggesting there would be no more "shortcuts" to get into colleges with lower academic grades.
The Ministry of Education published two documents Friday, announcing the revised regulations, indicating that students better at sports or with artistic flair need to pass both professional tests in their respective fields and the college entrance exam, or gaokao. Previously, those students were entitled to bonus gaokao points, setting a lower academic requirement compared with their peers.
The ministry said the reforms were part of a plan to "gradually reverse the tendency of emphasizing professionalism and neglecting culture in the selection of art professionals in some colleges and universities."
Starting 2024, students with special sports talent will have to score no lower than the required 80% set by undergraduate facilities to be admitted. That's in contrast to the current 65% that opens the door to second-tier universities.
The ministry said the move was to "gradually raise the benchmark of academic scores" for those students.
Online, some students said they were offended that their hard work was seen as a "shortcut" to get into university, while many athlete students argued that balancing professional training and academic courses was difficult.
Wang Tianyang, former captain of the top varsity basketball team at Shanghai Normal University, told Sixth Tone that he didn't agree with the reformed policy.
"In order to get into the best sports teams in top universities, it's essential to spend the most time in physical training, therefore, time spent on academic work will inevitably get cut short," Wang said. "But if athletes want to complete both training and schoolwork, they won't be able to get enough rest to maintain good health."
Zhu Chongqing, coach and advisor of the university's male basketball team, told Sixth Tone that the new policy, in the short run, would discourage students from opting for sports, considering they wouldn't be entitled to bonus scores. However, he added that the new system would help cultivate better student artists and athletes in the long run.
He also said that the so-called "double reduction" policy, which aims to reduce the academic burden on students, will provide them extra time to explore and hone their talents outside of academics.
"So real prodigies will be able to be discovered, and it's fairer to set the same academic standard for them with others," Zhu said.
According to the education ministry, about 1.6 million candidates with special talents will sit for the gaokao next year.
Additional reporting: Fang Yun; editor: Bibek Bhandari.
(Header image: A student plays the zither while she waits to take the entrance examination for art colleges in Nanjing, Jiangsu province, Jan. 23, 2013. People Visual)