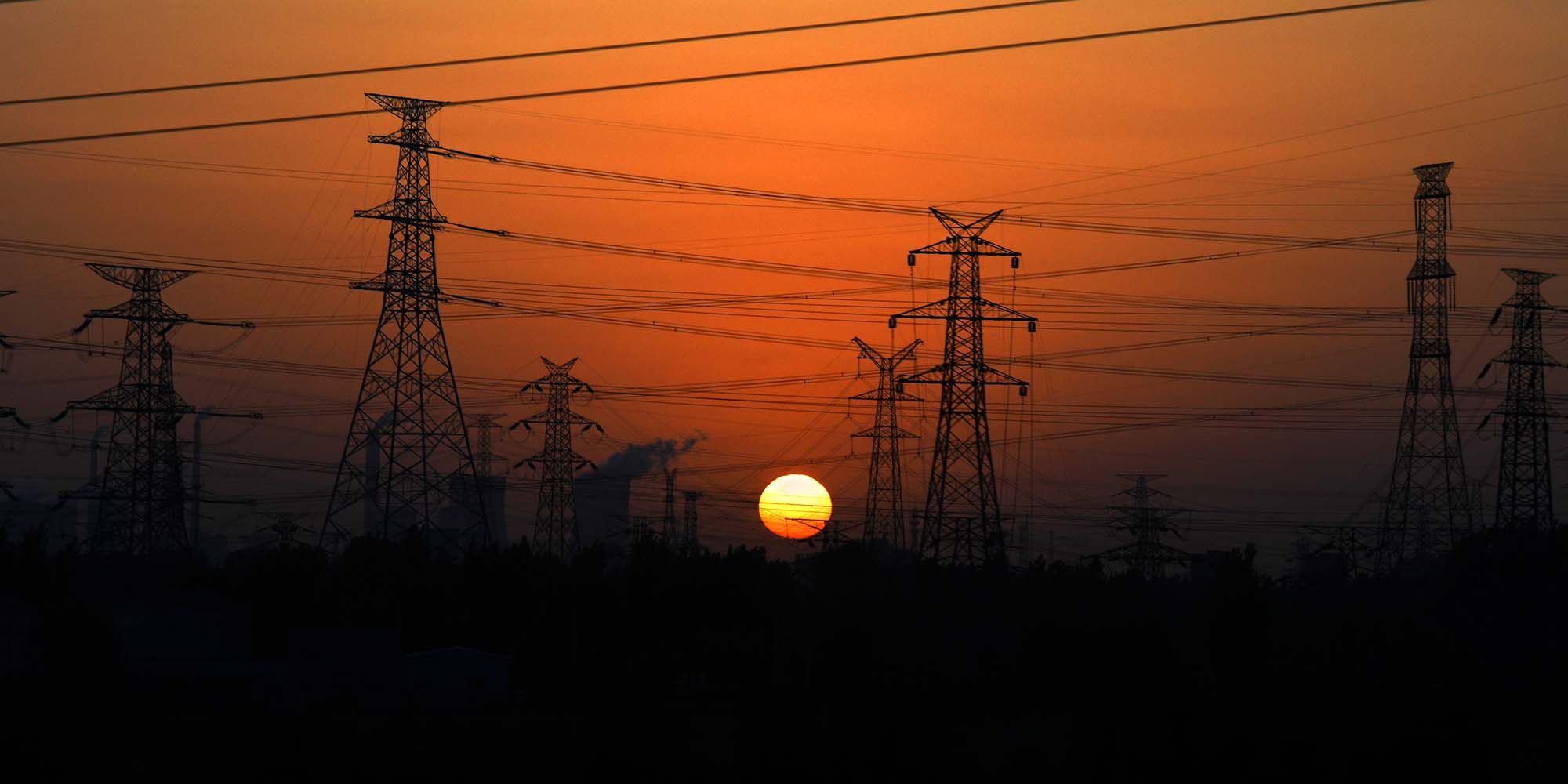 NEWS
Power Shortages Roil Northeast China
Expensive coal and energy consumption reduction policies are causing electricity rationing across the country.
Cities across China are turning off outside lighting, shutting down elevators, and ordering factories to suspend operations as parts of 20 provinces are affected by electricity supply issues, according to a Sixth Tone analysis of news reports and government announcements.
China's coal-dependent northeastern region is seeing the worst shortages. Companies in Liaoning province have faced rolling power outages for more than two weeks, and households began having their electricity cut with little prior notice on Thursday.
State broadcaster CCTV reported Monday that 23 workers in Liaoning needed hospital treatment after the ventilation system of their factory suddenly shut down and they were poisoned by fumes from a coal-fired furnace.
The current electricity crisis, of a scale China hasn't seen since 2011, has been building since June and is caused by an unbalanced coal market and policies that aim to improve energy efficiency and reduce emissions.
The cost of coal, the dominant source of power generation in China, has risen sharply mainly due to increased international and domestic demand and suspensions of Chinese coal mining operations amid tightening environmental regulations.
But the price of electricity is largely inflexible, creating a situation where power plants are losing more money the more electricity they generate, Yuan Jiahai, professor at North China Electric Power University, told Sixth Tone. "For every kilowatt-hour of electricity, the coal-fired power generators could lose 0.20 to 0.30 yuan ($0.03 to $0.05)," he said.
State-owned newspaper Liaoning Daily reported that authorities had been implementing rolling blackouts for companies since mid-September to ease the burden on the regional power grid. However, shortages had become so "severe" that supplies to both residential and commercial power were cut to "prevent the collapse of the entire power grid."
In Ji'an, which borders North Korea, outages lasting more than six hours began around sunset on Friday, also affecting pumps and thus water supplies. Wang Zhe, who lives in a rural area of the city, told Sixth Tone she had to cook using firewood. "Without any warning, the water and power were suddenly cut," she said.
Further interruptions have already been announced. In Fushun, a city in Liaoning, residents in several urban districts and rural areas have been informed that power will be cut by up to 15 hours a day. Long, a Fushun native, told Sixth Tone his grandparents were told there would be no electricity during daytime hours on Wednesday and Thursday.
"I'm very worried about them, as they are quite old," said Long, adding that he fears further power cuts during the cold winter months ahead could be difficult for them to bear. On social media, many northeastern Chinese voiced similar worries. As part of an air pollution reduction campaign in recent years, many households in the region have switched from burning coal to using electricity for heating.
Last winter, freezing weather was partly to blame for power cuts in Zhejiang and Hunan provinces, both located in the southern half of China, where residential heating often runs on electricity. Meteorologists predict the upcoming winter may also be affected by the La Niña weather pattern, potentially bringing more below-average temperatures.
The upcoming months will put pressure on regional power grids across the country, said Yuan, the professor. "The overall supply is tight," he said. "Limits on power usage this winter are set to be more serious than last year."
The National Energy Administration, China's top energy regulator, on Saturday emphasized local governments needed to ensure a comfortable winter for residents. One day earlier, at a signing ceremony in Beijing, medium- and long-term supply contracts for coal purchases had been offered exclusively to power and heating providers in the northeast to address shortages. Officials in Liaoning have also tasked 13 coal companies with ensuring adequate emergency supplies.
For Yuan, the electricity expert, the current power cuts show China's power sector needs to be further liberalized. Signing such contracts can resolve shortages but are not a long-term solution if power plants continue to lose money. "If flour is more expensive than bread, who will make bread?" said Yuan.
Besides insufficient coal-powered electricity generation, officials in Liaoning have also blamed unfavorable weather conditions, causing wind farms to underproduce.
As clean energy's share of China's power mix grows, their unpredictable nature will pose a challenge to the country's tightly controlled grid, Yuan said. The government recently announced plans to double the country's capacity of pumped hydro energy storage in the next five years, which can smoothen bumps in supply and demand by storing and releasing water from a reservoir.
Other than tight coal supplies, the current power shortages are closely related to energy consumption reduction efforts, Yuan said. For example, in the eastern Jiangsu province, local suppliers to Tesla and Apple have reportedly halted production in response to such policies.
The "dual control" policy, implemented since 2011, aims to lower both total energy use and energy intensity. It is regarded as a vital tool for the country to achieve its goal of carbon neutrality by 2060. Enforcement had been an issue in earlier years, but has recently been stepped up.
In August, the National Development and Reform Commission (NDRC) released a "completion barometer" in its assessment of provincial progress in meeting their dual control targets. The report named nine provinces, including Jiangsu and Guangdong, an industrial base in southern China, for failing to reduce their energy intensity. The NRDC has suspended approvals for new energy-intensive projects and ordered the provinces to reach their energy control targets by the end of the year.
Correction: Yuan Jiahai said coal-fired power generators lose 0.20 to 0.30 yuan per kilowatt-hour of electricity, not 0.02 to 0.03 yuan.
Contributions: Li Yijuan; editor: Kevin Schoenmakers.

(Header image: People Visual)