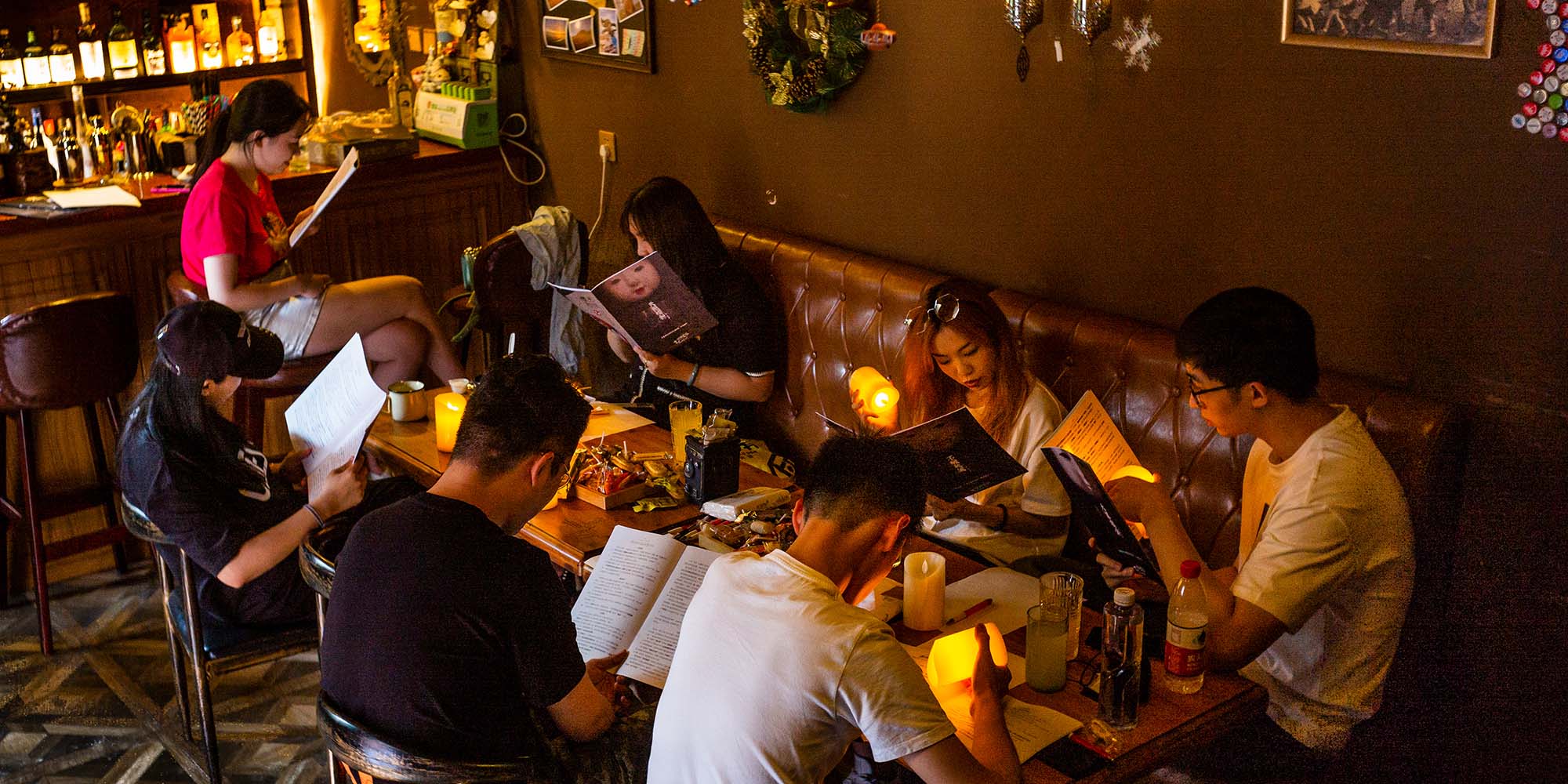 NEWS
Role-Playing Games May Distort Reality for Minors, Xinhua Says
Offline murder mystery games and those with elements of horror are gaining popularity among young players.
Some role-playing murder mystery games, an offline gaming genre that has become increasingly popular among young Chinese, have been accused of using violence and supernatural plots to attract players.
The state-run Xinhua News Agency on Wednesday blamed such games for potentially distorting reality, labeling them as "confusing" to young players. The article, published in the official Chinese government news outlet and which often signal a shift in regulatory practices, came shortly after another state-run media deemed the country's booming online gaming industry to be "spiritual opium" for teenagers.
"The emerging sector is not fully regulated … If a game's content is too scary and thrilling, it may cause players without much discernment, especially minors, to confuse the plot and reality, resulting in mental problems," Xinhua said, citing a psychologist.
The role-playing genre of jubensha, or "script murder," has been touted — often by the creators of these games — as offering something new in an industry rife with fierce competition. These role-playing murder mysteries have attracted players with complex plots and immersive experiences over recent years, providing a new type of entertainment over which to socialize.
An owner of a script murder store in Shanghai told Sixth Tone her store provides some 30 scripts across various themes, 20% of which revolve around horror elements. Over the past two years, businesses running the offline game genre have more than doubled, with over 30,000 such facilities operating nationwide at the end of 2020, according to industry data.
"The majority of customers like playing the terror scripts … We offer holographic projections around the venue, which gives an immersive experience," said the Shanghai store owner who refused to be named due to privacy concerns.
With its market value estimated to reach 17 billion yuan ($2.5 billion) in 2021, data shows that script murder games have become a predominant form of offline entertainment among Chinese consumers, lagging only behind watching movies and sports and fitness activities. More than 80% of script murder gamers are said to be aged between 20 and 35, with 10% under 20 years.
In recent months, authorities have clamped down on the online gaming industry, which has been blamed for deteriorating eyesight and poor academic performance among young students. Last month, in one of the strictest measures yet, Chinese regulators introduced a gaming limit for underage players, restricting them to only one hour of playtime on Fridays, Saturdays, and Sundays.
Editor: Bibek Bhandari.
(Header image: People gather to play script murder in Jinan, Shandong, June 20, 2020. People Visual)