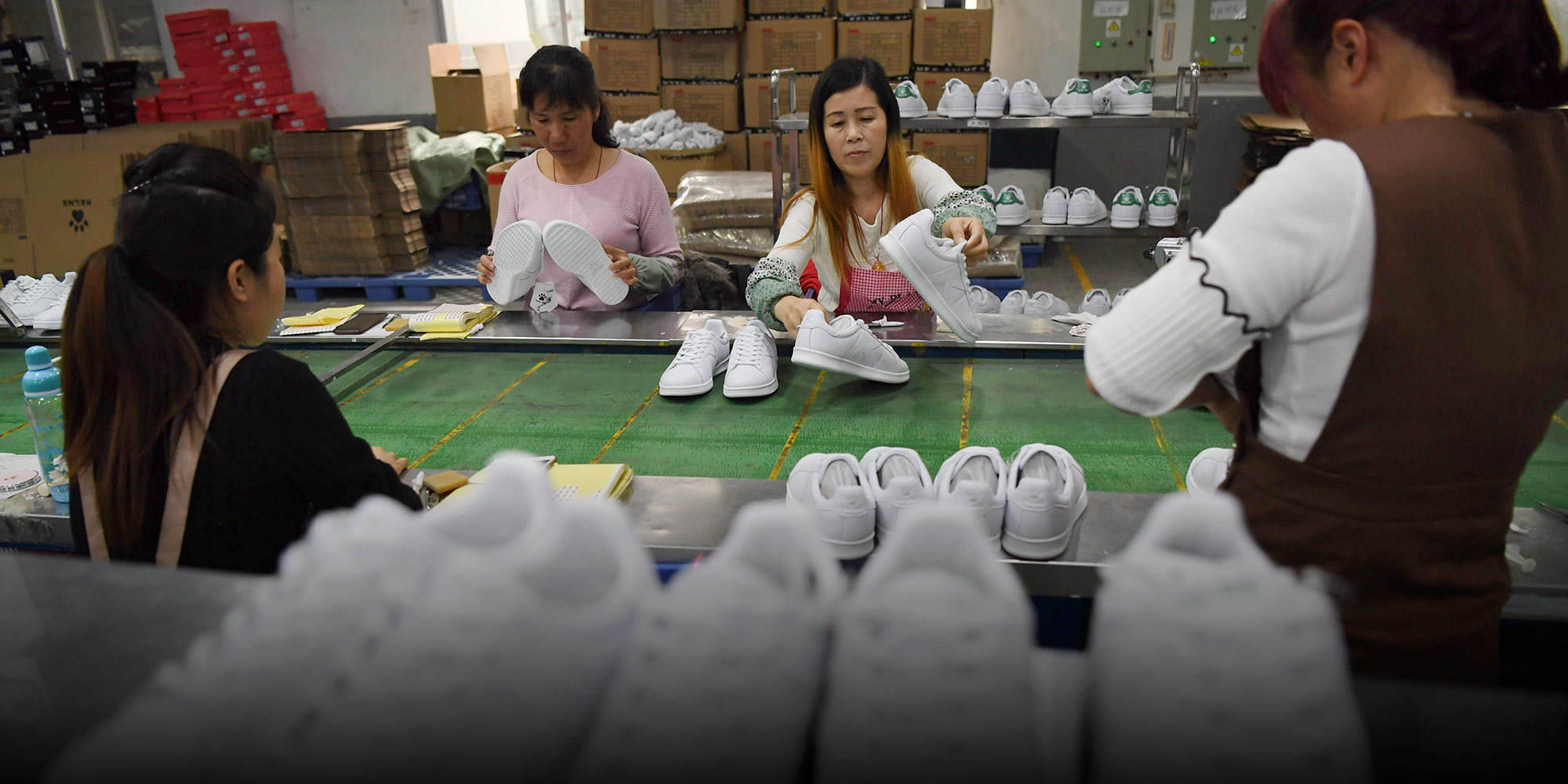 NEWS
COVID-19 Outbreak Puts Shoe Industry Town on Unsteady Footing
Due to lockdowns, Putian's many footwear factories are running out of materials.
In Putian, a city in eastern China's Fujian province that is among the hardest hit in the country's latest COVID-19 outbreak, companies in the shoe industry, a pillar of the local economy, say they are close to suspending operations.
Since Sept. 10, when the current outbreak began, more than 190 people in Putian have tested positive for COVID-19. Besides at schools, many infections took place in footwear factories. At one local company, dozens of employees tested positive.
Putian has some 4,200 shoe companies which together employ over half a million people. They produce 1.26 billion pairs of shoes yearly, almost 10% of China's total footwear output.
But with strict lockdowns in place, these companies are finding it hard to continue operations. An employee of footwear company CRMTO, which produces foam parts used by major international footwear brands such as Nike, Adidas, and New Balance, told Sixth Tone that the company is running out of supplies.
"Due to the travel restriction many materials can't be shipped to our factory anymore," said the employee, who requested anonymity because she wasn't authorized to speak with the media.
Zhang, the administrative director at Putian Aidu Footwear, a company that specializes in outdoor shoes, told Sixth Tone that although the company still has materials in stock, it only has enough to finish its current orders.
To get its outbreak under control, Putian has tested all of its 3.2 million residents, suspended indoor activities, and moved school classes online.
Over 1 billion people in China are fully vaccinated against COVID-19, health authorities said on Thursday. But the highly contagious delta variant has nevertheless caused several outbreaks. In Quanzhou, another Fujian city, 11 people who recently tested positive had completed their vaccination regimes.
Last week, two Chinese provinces announced they would start giving people in certain high-risk groups booster shots to improve their immunity.
Editor: Kevin Schoenmakers.

(Header image: Workers at a shoe factory in Putian, Fujian province, 2018. Zhang Bin/CNS/People Visual)