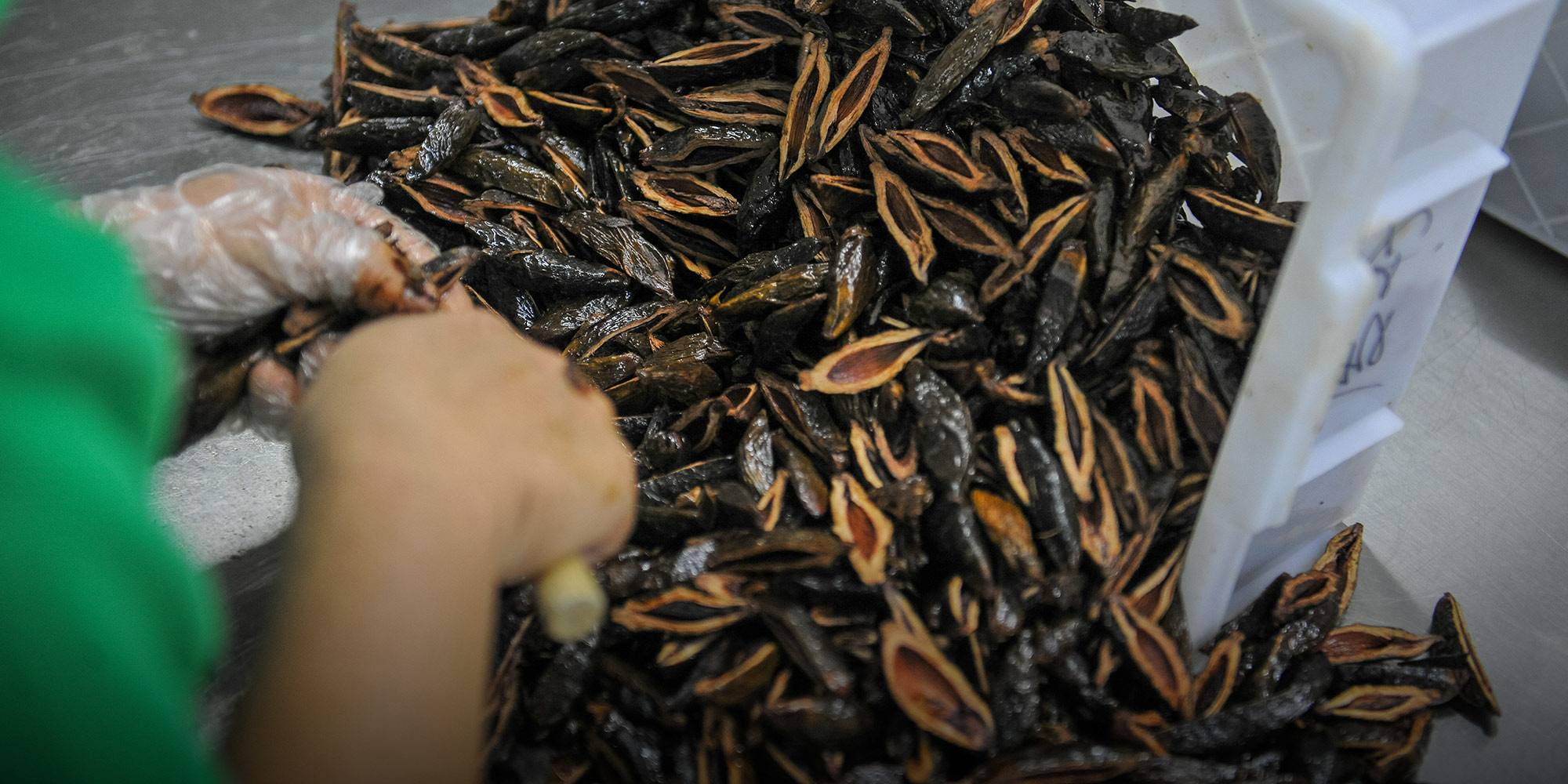 NEWS
China Bans TV Ads for Betel Nuts, a Carcinogenic Snack
A regulatory tug of war has long kept the fruit's health risks hidden from public view.
Advertisements for betel nuts, a popular snack which the World Health Organization lists as causing oral cancer, can no longer be shown during TV and online shows, China's National Radio and Television Administration announced Friday.
Betel nuts are consumed around China and are especially popular in the central Hunan province. They are a stimulant and are described as giving a "buzz" when chewed.
Doctors have long fought for betel nuts' health risks to be recognized. Oral cancer rates in Hunan are 30% higher than the national average.
But vested interests have resisted the placement of warnings on packaging and the removal of the fruit from the beneficial regulatory category of "food." There are some 260,000 betel nut companies in China.
In 2019, the Hunan Betel Food Industry Association ordered a ban on betel nut advertisement, but commercials continued to appear on TV, online, and on public transport. One recent ad calls betel nuts "refreshing" and "stimulating" without mentioning their health risks.
In recent years, betel nut ads have appeared in multiple online shows popular with young viewers, including comedy competition "Rock and Roast" and variety show "Street Dance of China."
"Chewing betel nuts regularly could do more damage to your health than cigarettes and alcohol," Xie Zelin, associate director of Huangzhou District People's Hospital, a public hospital in the central Hubei province, told Sixth Tone. "We've had more and more patients with histories of chewing betel products visiting and the fact that an increasing number of them are from younger generations is alarming."
Editor: Kevin Schoenmakers.

(Header image: A worker sorts betel nuts at a processing factory in Wanning, Hainan province, 2017. Yuan Chen/People Visual)