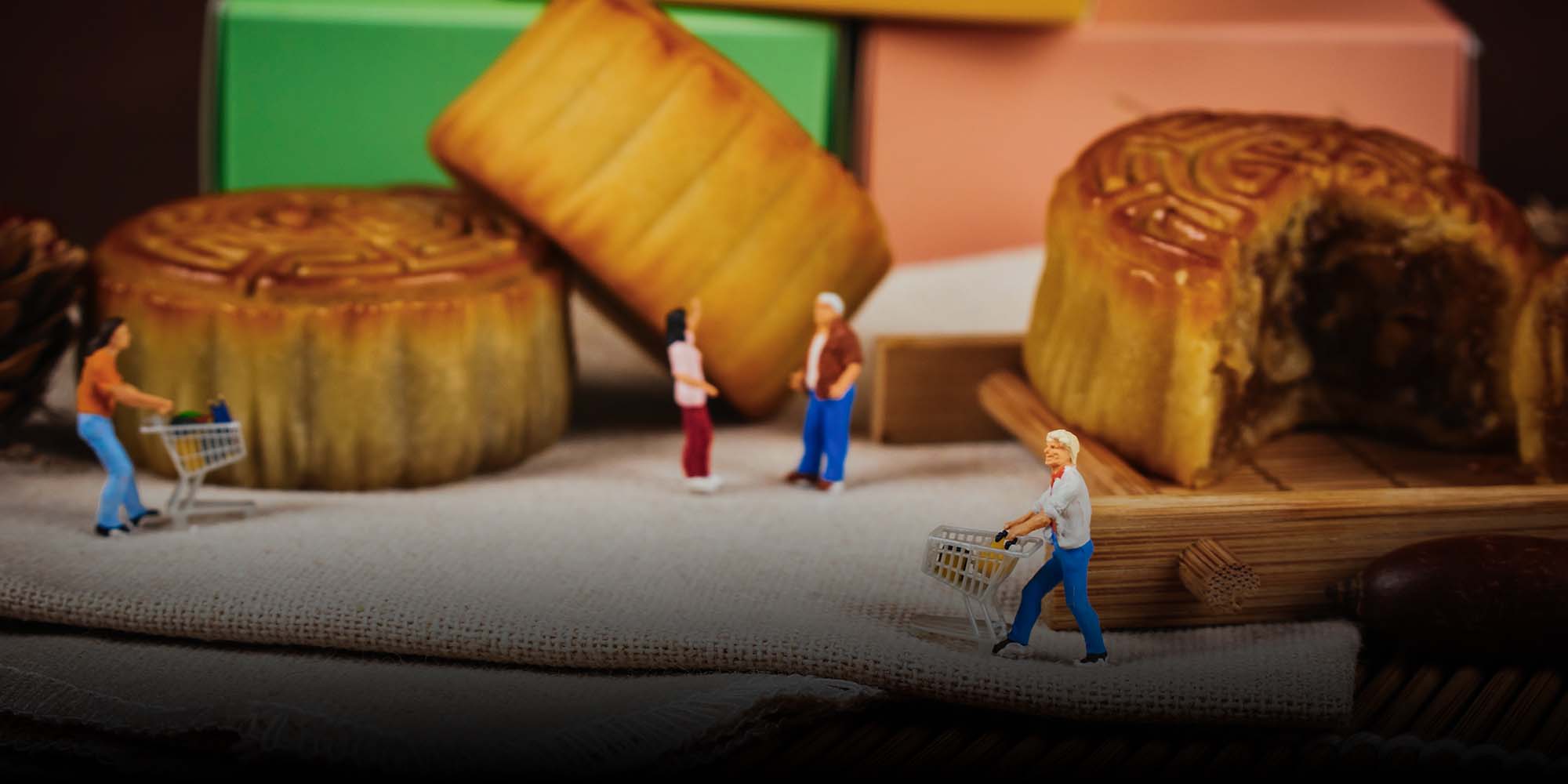 NEWS
Shanghai Grassroots Community to Give Leftover Mooncakes a Makeover
Aiming to encourage sustainable living, Road To Tomorrow wants to tackle the issue of food waste one mooncake at a time.
Li Shuzheng already has plans to utilize her surplus of mooncakes, Mid-Autumn Festival's quintessential snack: donate them.
The Shanghai-based media worker has already given four extravagantly packaged mooncake gift boxes — including one with edible bird's nest fillings — to Road to Tomorrow, a grassroots community focused on sustainable lifestyles. To minimize mooncake waste, a growing concern among China's eco-conscious individuals, the group plans to end its donation drive by organizing a three-hour "mooncake remake" workshop in Shanghai on Sunday – the start of the three-day holiday.
"I don't like to waste food and I'd feel unsettled especially after I learned about the excessive waste from food manufacturing," Li told Sixth Tone.
Mooncakes are traditional pastries that come with an assortment of fillings and are hugely in demand during the Mid-Autumn Festival, which falls on Sept. 21 this year. Traditionally, the festival is a celebration for the hope of a better harvest, and mooncakes are shared by families as a symbol of unity.
Previously a homemade delicacy, mooncakes have taken on a modern twist as they become increasingly commercialized, with luxury brands also cashing in on the trend. The mooncake business generated 20 billion yuan ($3 billion) in sales last year and is expected to amass 21.8 billion in 2021, according to domestic market research firm iiMedia.
However, mass consumption has also led to massive waste. An iiMedia survey of 3,505 participants found that only 34.1% of Chinese consumers finished eating their mooncakes, while the remaining said they either leave "a little," "a part," or "a lot."
And that's what concerned Jing, the founder of Road to Tomorrow, who preferred to be identified by her first name and how she is known to her community.
"Mooncakes have lost their function as food items these days; they are produced for the brand image and consumed for social media," said Jing, also the director of the documentary "Food to Tomorrow." "We cannot ask people not to give mooncakes, so we try to make them think from the perspective of someone who receives many of them, but would feel bad about throwing them away," she told Sixth Tone.
While groups like Road to tomorrow are campaigning to prevent mooncakes from being wasted, there has also been an increase in anti-food waste campaigns nationwide. Last year, the central government started its "clean plate" campaign to deter people from ordering more than they could eat, while Chinese lawmakers in April voted to adopt an anti-food waste law for institutions, companies, and individuals.
Zhou Rui, a researcher at local market research agency Youthology, said consumer consciousness is growing. She added that as well as being more aware of their consumption patterns, people are starting to understand the environmental impacts of their habits.
"Next time they want to throw things away, the workshop experience may spring to mind, and they may be able to think of other ways to deal with the unwanted objects," Zhou said, referring to individuals who attend events like Road to Tomorrow's.
For their Sunday workshop, the group has invited chefs Irven Ni and Stephen Yip — both with experience in fine-dining — to demonstrate how excess mooncakes can be turned into everyday snacks and other dishes. However, the group's founder, Jing, said instead of repurposing food waste, it's best if consumers cut consumption or donate unwanted items to food banks.
"Cutting the source of waste is the most essential step," she said.
Editor: Bibek Bhandari.
(Header image: People Visual)