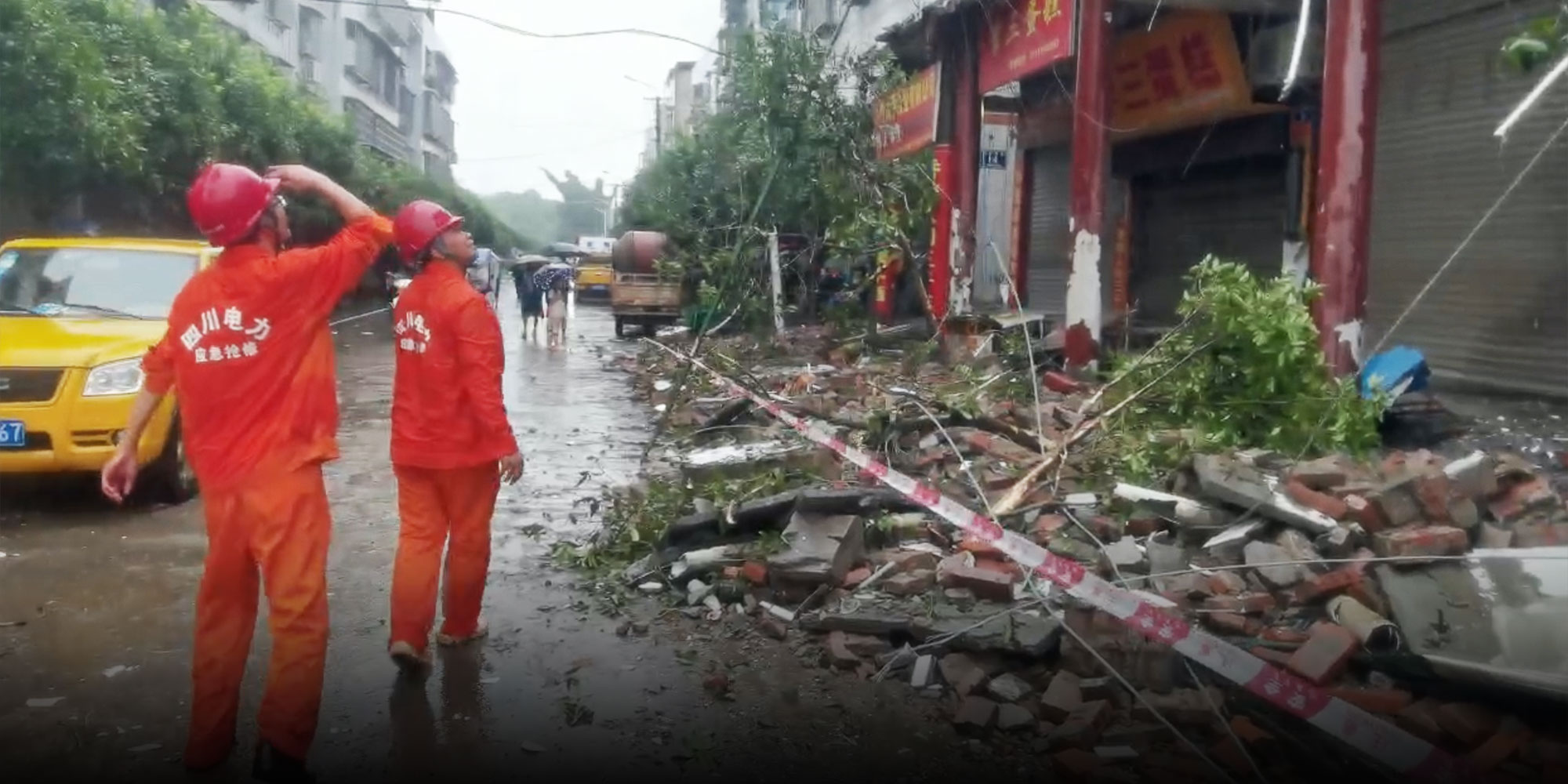 NEWS
At Least 3 People Killed, 88 Injured in Sichuan Earthquake
The 6.0-magnitude quake struck Lu County in the early hours of Thursday.
This story has been updated with latest information. 
A strong earthquake in China's southwestern Sichuan province has killed at least three people and injured 88 others, according to state broadcaster China Central Television. 
The 6.0-magnitude quake struck Lu County of Luzhou City in the early hours of Thursday, the media report said. The city is located in the southeast of the province, some 200 kilometers away from the capital Chengdu.
Residents in several parts of Sichuan and the nearby municipality of Chongqing said they felt tremors from the quake that occurred at 4:33 a.m., according to posts circulating on social media. Videos online showed structural damage to buildings, with ceilings and facades of some houses having collapsed in Lu County.
He Dazhen, a 57-year-old sanitation worker in Luzhou, told Sixth Tone that she woke up to a "thumping noise" as a jolt "heavily shook the bed." She said the tremor lasted less than a minute.
"People are getting back to work now ... After experiencing the Wenchuan earthquake, we perceive them as usual," she said. "Though the shaking was still strong this time."
Sichuan lies in a seismically active area and experiences earthquakes frequently. The devastating magnitude-7.9 Wenchuan earthquake in 2008 left over 80,000 people killed or missing.
The province has launched a level two emergency response, the second-highest in China's four-tier earthquake response system, according to state-run Xinhua News Agency.
Editor: Bibek Bhandari.
(Header image: Staff members from local power company inspect a damaged street in Lu County, Sichuan province, Sept. 16, 2021. IC)