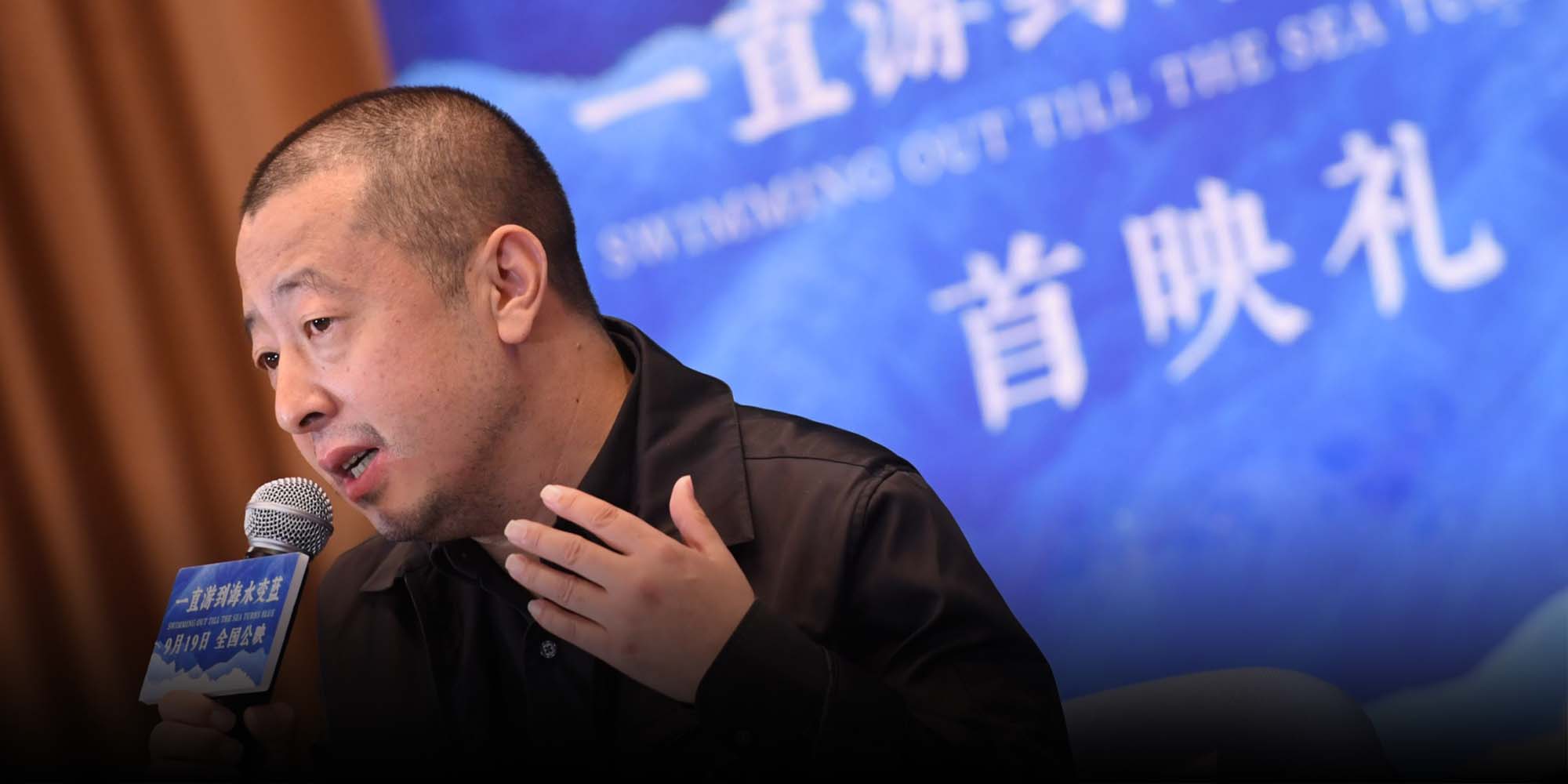 NEWS
Chinese Director Speaks Out Against Culture Sector Crackdown
Jia Zhangke says limits on who can become actors would make it harder to produce art.
Renowned art house director Jia Zhangke is pushing back against the Chinese government's sweeping campaign to impose stricter control over the country's entertainment industry.
Last week, China's National Radio and Television Administration published guidelines that said people with the "wrong" politics, morals, or aesthetics can't work in the culture and entertainment industry and that TV show hosts would need to be licensed by authorities. State newspaper Legal Daily reported that unnamed experts had suggested that the requirement shall apply to actors as well.
Jia, whose films such as "Still Life" and "A Touch of Sin" have received awards at festivals around the world, said in an interview on Sunday that he is against the proposed regulation.
"Art creation should be eclectic," Jia told China Movie Report, a TV program by state broadcaster CCTV. "For example, my cousin Han Sanming was a miner. I thought he was particularly suitable for the film 'Still Life,' and he won a Best Actor award for it. If there was an admission system, could we still invite him to act, and could we have such a role on the screen?"
Jia's comments received some support on social media site Weibo. "It is too ridiculous to rely on exams to set standards for such creative things as performing arts," read one upvoted comment. "Finally someone is speaking out," read another.
In recent months, China's entertainment industry has experienced a string of scandals. Pop star Kris Wu was arrested on rape charges, actress Zheng Shuang was fined 229 million yuan ($46 million) for evading taxes, and the works of actress Zhao Wei disappeared from major video streaming sites for unknown reasons.
The upheaval has been followed by a regulatory crackdown. Authorities have put part of the blame on China's fanatical fan groups, leading Weibo tocancel its celebrity ranking feature and streaming site iQiyi to suspend all online voting and its talent shows.
China's Ministry of Culture and Tourism said Thursday that it would establish a "regular training system" for people in the entertainment industry in order to "strengthen ideological guidance."
Editor: Kevin Schoenmakers.
(Header image: Jia Zhangke gives a speech during the premiere of "Swimming Out Till the Sea Turns Blue" in Beijing, Sept. 13, 2021. IC)