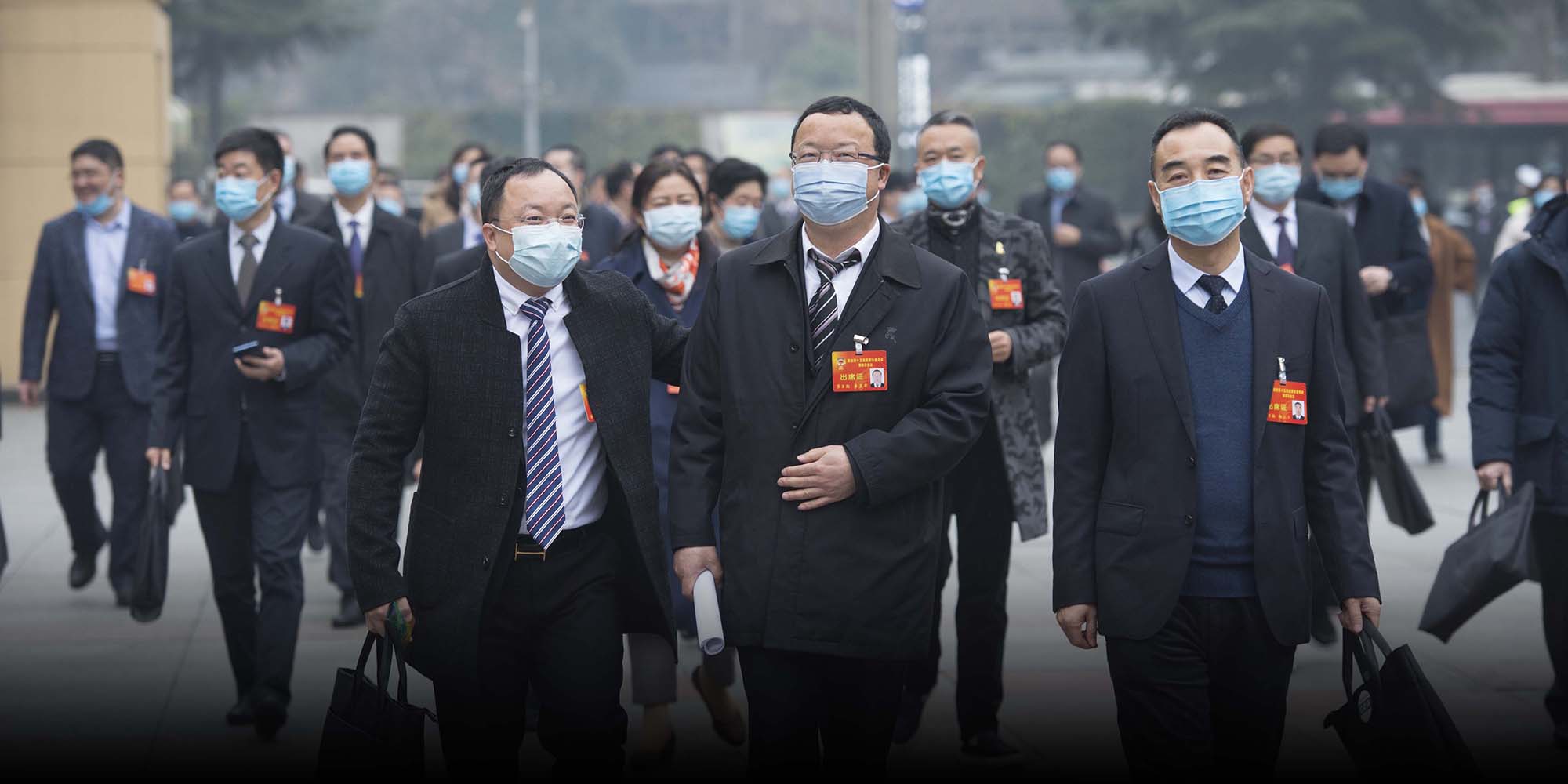 NEWS
Sichuan Says Officials Must Drop Dialects at Work
The government has long promoted the use of standardized Chinese, which currently 80% of Chinese people can speak.
After a secret investigation uncovered that many civil servants and party cadres converse in their local tongue during work hours instead of the standardized Chinese preferred by the government, the southwestern province Sichuan is banning the use of dialects in the office.
The provincial government announced the measure, which applies to state employees, during a press conference on Monday. It said about 10 percent of workers interviewed during the investigation could not speak Mandarin, the standardized language, even after being reminded to do so.
A notice released by the province's language work committee says workers in party and government departments, as well as public institutions, will be required to achieve at least a score of 70%, or level 3-A, on the country's Mandarin proficiency test within three years. They should lead the public by speaking Mandarin, it says, and added that banners and posters reminding people to speak standardized Chinese will be hung up throughout state buildings.
The Communist Party established Mandarin, derived from Chinese spoken in the area around Beijing, in 1955, so that the linguistically diverse country would have a unifying language. Commonly, China is said to have about 80 ethnic-minority languages and 10 groups of dialects spoken by the Han majority, though there are many more varieties. As of last year, four out of five Chinese people were able to speak Mandarin.
The force with which the government has pushed for the use of Mandarin has fluctuated throughout the years. Since 2004, overseas films may no longer be dubbed in dialects. A decade later, dialects were also barred from national TV.
In recent years, the Chinese government has become to be more tolerant of local Han dialects, seeing them as a form of Chinese culture's "soft power." However, the use of non-Mandarin languages in schools has remained a controversial issue.
Yan Xiuhong, a professor specializing in dialect conservation at Guangdong University of Foreign Studies, told Sixth Tone that Sichuanese people's love for their dialects is a reflection of their strong cultural confidence. Many Han in the province are even unaware that what they speak isn't Mandarin, Yan said.
Yan hopes that the new regulation will be implemented with restraint so as not to cause the use of dialects to die out. "Locals should speak Mandarin to people from other provinces for better communication, but they should still be able to speak dialects with each other to express their hometown feelings," Yan said.
With rapid urbanization threatening local cultures, governments should pay more attention to preserving dialects and languages, Yan added. "If each region could have their own characteristic language, the culture will be more diversified to cultivate a more ideal society," he says.
Editor: Kevin Schoenmakers.
(Header image: Delegates of the People's Congress of Chengdu come to a meeting during, Chengdu, Sichuan province, Feb. 4, 2021. People Visual)