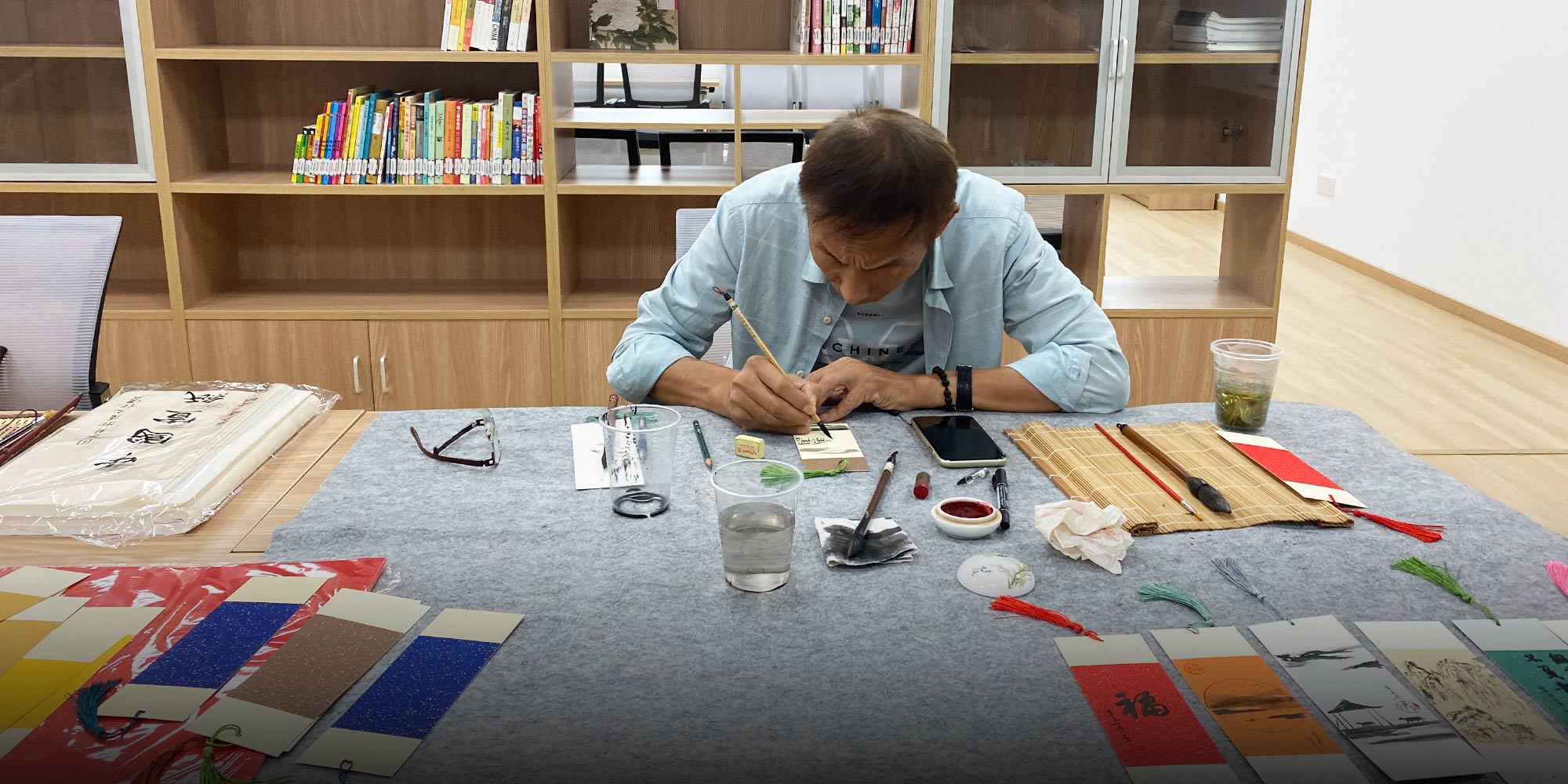 NEWS
Shanghai Expands '15-Minute Community' to the Suburbs
As part of the city's master plan, authorities plan to make daily essentials and services highly accessible to residents.
SHANGHAI — Though only 30 kilometers away from downtown Shanghai, residents of Zhangyan Village lacked the amenities at the disposal of other city dwellers, forcing them to venture out of their community to access anything from nursing homes to cinemas.
But not anymore, thanks to the "happy community" — a 1,500-square meter multipurpose area that houses a cafeteria, recreation center for the young and old, childcare facilities, health center, post office, and a lounge area. And they're all within a 15-minute distance of every household.
"We can solve all the small affairs in the community without leaving the village," Tu Yongjun, head of Zhangyan Village in Shanghai's Qingpu District, told Sixth Tone.
Opened in July, "happy community" is part of the Shanghai government's plan envisioning the creation of a "15-minute community life circle" to enhance the lives of the city's residents. According to the city's master plan, authorities hope to make such community life circles accessible to nearly 99% of the population by 2035.
Since 2019, Shanghai has implemented the pilot program in 15 areas within the city and is gradually expanding it to the suburbs. In May, Zhangyan Village was selected among the first batch of pilot villages for the 15-minute living circle outside the city limits.
The idea of Shanghai's community life circle is similar to Portland's "20-minute neighborhood plan," which imagined a city where residents' daily needs were accessible within a 20-minute walking or cycling distance. Last year, Paris also proposed a "15-minute city" plan in a bid to clean the city's air and increase the quality of life for Parisians.
Located in the western suburbs of Shanghai, Zhangyan Village is known as the birthplace of ancient Shanghai culture and is home to nearly 3,000 residents. Over one-third of its registered population is over the age of 60, and the community life circle would prove particularly beneficial for them, according to Tu.
"Before, our community center was very small, with only a sofa and no dining service," Tu told Sixth Tone. "By the end of this year, we will assess if we can lower the age limit denoting who has access to various benefits such as free lunch."
While locals are delighted with the convenience brought by the "happy community," experts say that the urban configuration of the 15-minute community life circles cannot be directly replicated in the countryside due to differences in population distribution, social environment, and infrastructure.
"As industries are likely to expand to the countryside, we need to explore how to optimize the allocation of spatial resources and overcome the limitations of specific spaces and regions," Tian Feng, deputy director of Shanghai Urban Planning and Land Resource Administration Bureau, said during a media briefing Friday. 
(Header image: A man paints at the community center in Zhangyan Village, Shanghai, Sept. 10, 2021. Fan Yiying/Sixth Tone)