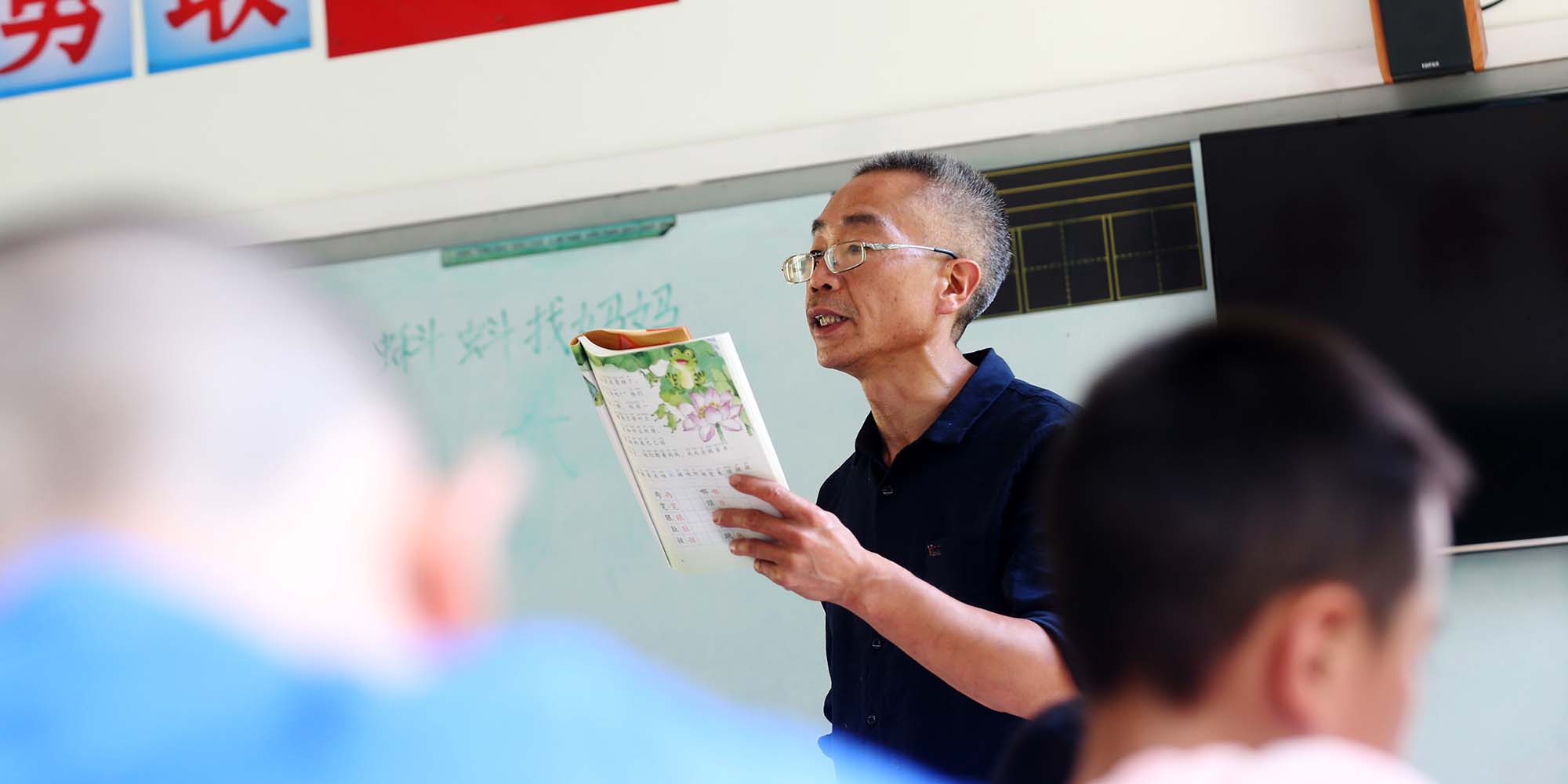 NEWS
China Promises to Raise Teacher Pay Amid Extended Work Hours
Public school teachers are spending at least two additional hours at work per week following the education clampdown that banned after-school tutoring.
China's top education authority has vowed to give raises to the country's nearly 18 million public school teachers and ensure their average salaries are on par with the incomes of civil servants in similar lines of work.
The Ministry of Education made the announcement Wednesday at a time when many teachers are experiencing longer working hours due to China's recently implemented "double reduction" policy. The new reforms in the compulsory education program have extended school hours to accommodate the needs of working parents and reduce the academic burden on children caused by extracurricular activities.
However, the ministry's announcement didn't specify how much salaries would increase by or when they're likely to start. Last year, the central government allocated 2.24 trillion yuan ($345 billion) to fund compulsory education, 63.9% of which went toward paying teachers and other school staff.
Cao Bingsheng, a veteran teacher from eastern Jiangsu province, told Sixth Tone that the announcement is favorable for teachers, especially those in smaller cities who make lesser than other civil servants. Salaries for public school teachers vary from place to place, but the average annual income was just over 100,000 yuan last year.
"There's a big income gap between teachers and civil servants in the city," said the teacher from Nantong. "A big chunk of the income for civil servants is their year-end bonus, which teachers don't receive. The pay gap could be around 100,000 yuan a year."
Salaries in the public education sector have become a heated topic of discussion among parents and teachers over the weeks.
Many teachers in the central city of Wuhan said their workday now runs from 7:40 a.m. to 6 p.m., compared to the eight-hour shifts before. While educators complain about increasing work hours, parents already anxious over the ban on extracurricular activities expressed worry about how it might impact the quality of education.
Responding to the concerns, Wuhan's education authorities on Tuesday said they were working to provide subsidies for teachers and arrange flexible working hours. Officials said they would also evaluate the teachers' after-school sessions for bonuses and other benefits.
Meanwhile, in Shanghai, a primary school teacher said the staff at her school take turns to look after students during the daily two-hour extensions. She said that all the teachers work one or two such shifts each week.
"It's acceptable, but we're paid very little for working extra," said the teacher, who declined to be named due to privacy concerns. "Given what's been advanced by the central government, 120 yuan for the two hours seems laughable."
These views resonate with veteran teachers like Cao. He said he has long heard about the government's pay raise for teachers but it was high time for it to be implemented.
"I hope it will no longer remain a slogan on paper this time," he said.

Editor: Bibek Bhandari.
(Header image: People Visual)