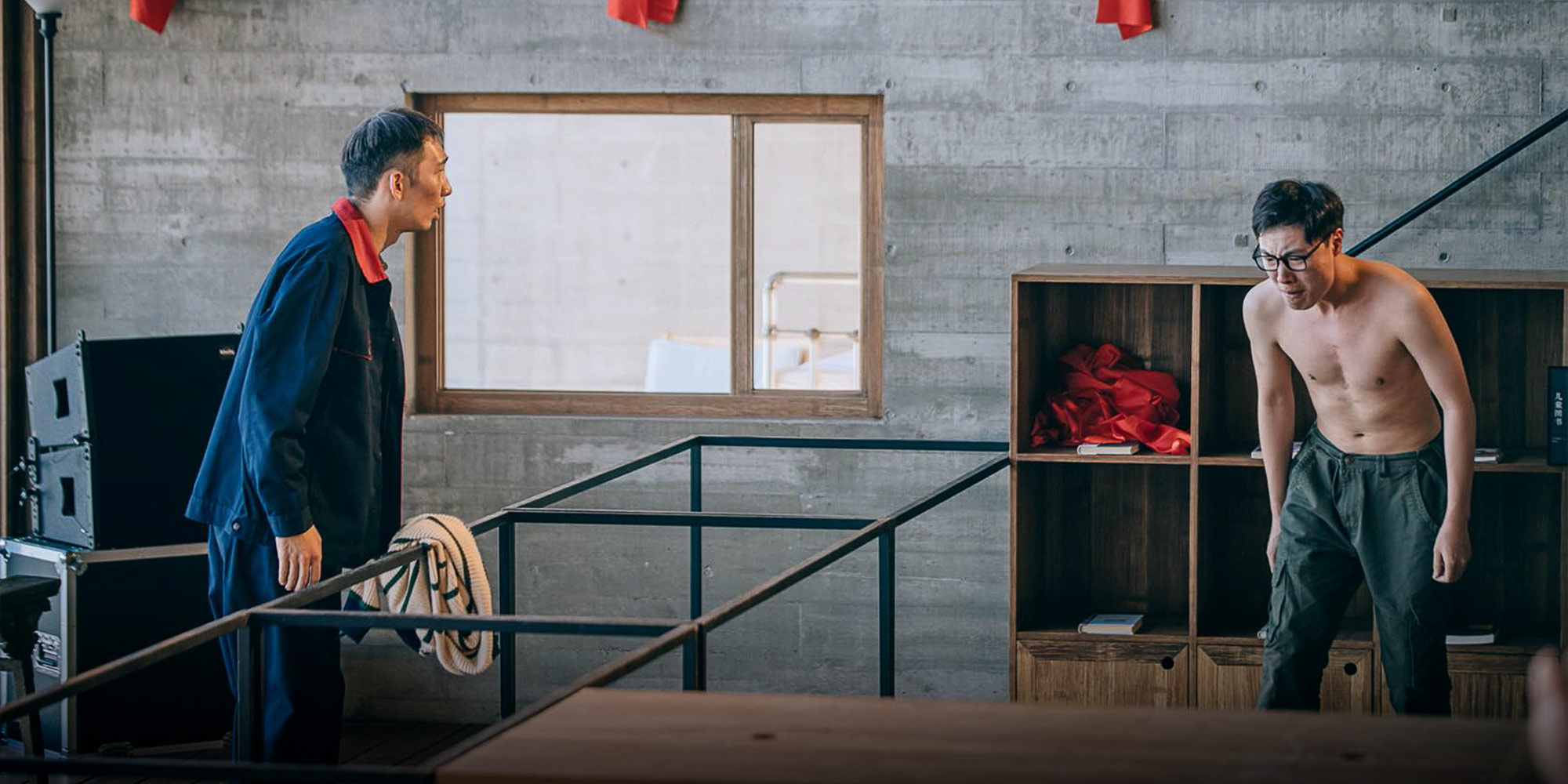 VOICES & OPINION
Bringing Countryside Conflict to China's Perfect Paradise
The manicured resort town of Aranya wants to be a center of high culture, but can it make room for life's rougher edges?
In June, organizers of the Aranya Theater Festival invited students from Nanjing University to stage three performances of the play "Hometown." As the playwright, I decided to tag along.
Prior to the invite, I had never heard of Aranya. Located along the coast of the Bohai Sea in North China, about a three-and-a-half hour drive from Beijing, Aranya has become something of a yuppie paradise in recent years. Ostensibly a utopian community of likeminded idealists, it more closely resembles a temple to commercialism and economic expansion: an oasis of beautiful villas, luxury cars, and well-dressed tourists plopped down in the vast, underdeveloped surrounding countryside of Hebei province.
To give you an idea of the kind of people the community attracts, a hotel room in Aranya costs about 2,000 yuan ($310) a night during the peak season. By comparison, lodgings in a small town just five kilometers away generally max out at 200 yuan a night. Entrance into the community is tightly controlled: If you're not a property-owner, hotel-staying tourist, or paying ticketholder, you'll be turned away at the gate.
Ironically, the play we came to perform, "Hometown," is about precisely the countryside Aranya's gatekeepers seem so desperate to keep out. Through the story of two college students who left their rural hometowns to study in the big city before returning home later in life, I wanted to depict how rural China's living environments and cultural spaces have transformed over the past 40 years of sustained economic development.
The work of the famed writer and critic Lu Xun was a particular reference point. I grew up not far from the eastern city of Shaoxing where Lu Xun is from, and when I was looking for a title, I instinctively thought of Lu Xun's short story "Hometown," which is about both his hometown and mine.
The countryside around Shaoxing is nothing like Aranya. The performance location the festival organizers prepared for us is known as the "Lonely Library." Built directly on the beach, this modern structure, with its angular, concrete walls, has become a popular background for social media photos. Resembling a box left behind on the shore, its interior decoration is similarly minimalist: Aside from its raw wood bookcases, tables, and chairs, it is essentially bare. Our "stage" was a narrow three-by-10-meter space, with bookcases to one side and the glass front door to the other. Through the door, just a short distance away, the audience could see the waves of the Bohai Sea as they crashed upon the sand. Aranya's developers claim the name is derived from a Sanskrit word meaning "a quiet place where people can hone their spirit." The Lonely Library, at least, seemed to live up to that ideal.
But it was about as far from the scenes in "Hometown" as you could get. There we were, in this modernist seaside library with its ambiance of tasteful sophistication, asking our audience to believe they were looking at a dirty pigpen and its two resident pigs.
To an extent, we looked forward to the curious juxtaposition. The streets and alleys of Aranya are festooned with famous quotations from poets, playwrights, and philosophers. We wondered: After being immersed in this softened, urban vision of culture and art, would Aranya audiences be put off by the raw, crude, and occasionally cruel country lives depicted in the play?
Fortunately, the performances were well-received. Indeed, if the reviews on social media are any indication, our audience in Aranya was made up of seasoned theatergoers. Perhaps we shouldn't have been surprised. In contrast to overseas festivals such as the Festival d'Avignon in France or the Edinburgh Festival Fringe in Scotland, theater festivals in China are largely closed spaces. Neither Aranya, nor the eastern city of Wuzhen, which hosts the annual Wuzhen Theater Festival, are truly open cities. Instead, they're tourist resorts with physical, man-made borders that require a ticket to cross. What this means is that these festivals' audiences tend to be quite homogenous, usually made up of bourgeois art lovers, theatrical performers and producers, and students.
Unsurprisingly, the arrival of these theatergoers in Wuzhen and Aranya have helped gentrify the rural spaces I remember from my youth and wrote about in my play. The success of the Wuzhen Theater Festival has already contributed to the prosperity of the city's surrounding areas, in turn driving up housing prices. The Aranya Theater Festival is bound to have a similar effect in an area where housing prices are already prohibitively expensive. Rather than a celebration of culture, the festivals have turned culture into a tool to drive development.
Where does that leave Chinese playwrights and performers? We're no strangers to being used as tools to achieve more "practical" social goals: In the 1910s and 1920s, the New Youth movement sought to use theater to enlighten the masses; in the 1930s, the League of Left-Wing Writers saw it as a tool for fostering revolution and resistance against the Japanese; and in Communist controlled areas in the 1930s and 1940s, the Lu Xun Academy of Art used it to praise workers, peasants, and soldiers. In an era in which economic development rules all, it is somewhat natural that theater would be repurposed to serve the economy. But that doesn't mean I have to acquiesce.
Dong Jian, a literary scholar at Nanjing University and my former teacher, once said, "Theater is about stirring up a bit of trouble in people's inner worlds." True theatrical art is not content with acting as a means to an end: it must have its own purpose and value. It can, and perhaps even should, maintain a tense relationship with the environment in which it's performed. Only in this way can it break free from rigid paradigms and conventions and touch on underlying truths.
This is exactly the kind of play that we hoped to put on. In an interview, the "Hometown" director Lu Xiaoping said that the most defining characteristic of the play is that it depicts a group of losers, whereas too many contemporary plays depict only winners. I tend to agree: Plays that celebrate winners alone are bound to lose touch with theatergoers who — outside Aranya, at least — will have faced their fair share of failure.
The day before returning to Nanjing, the troupe arranged a trip to the countryside outside Aranya's gates. As we drove along the county roads of Hebei, I saw things that were poles apart from those we had left behind — but which felt instantly familiar: They were the same rural scenes that I grew up in. Likewise, I felt more assured than ever that the people living there were just like people elsewhere: They can be timid and humble at times, but proud and noble at others. Comfort has its place, but so do troubles, tensions, and the harsh realities of life.
Translator: Lewis Wright; editors: Wu Haiyun and Kilian O'Donnell.
(Header image: Actors perform "Hometown" in Aranya, Hebei province, 2021. Courtesy of Gao Ziwen)