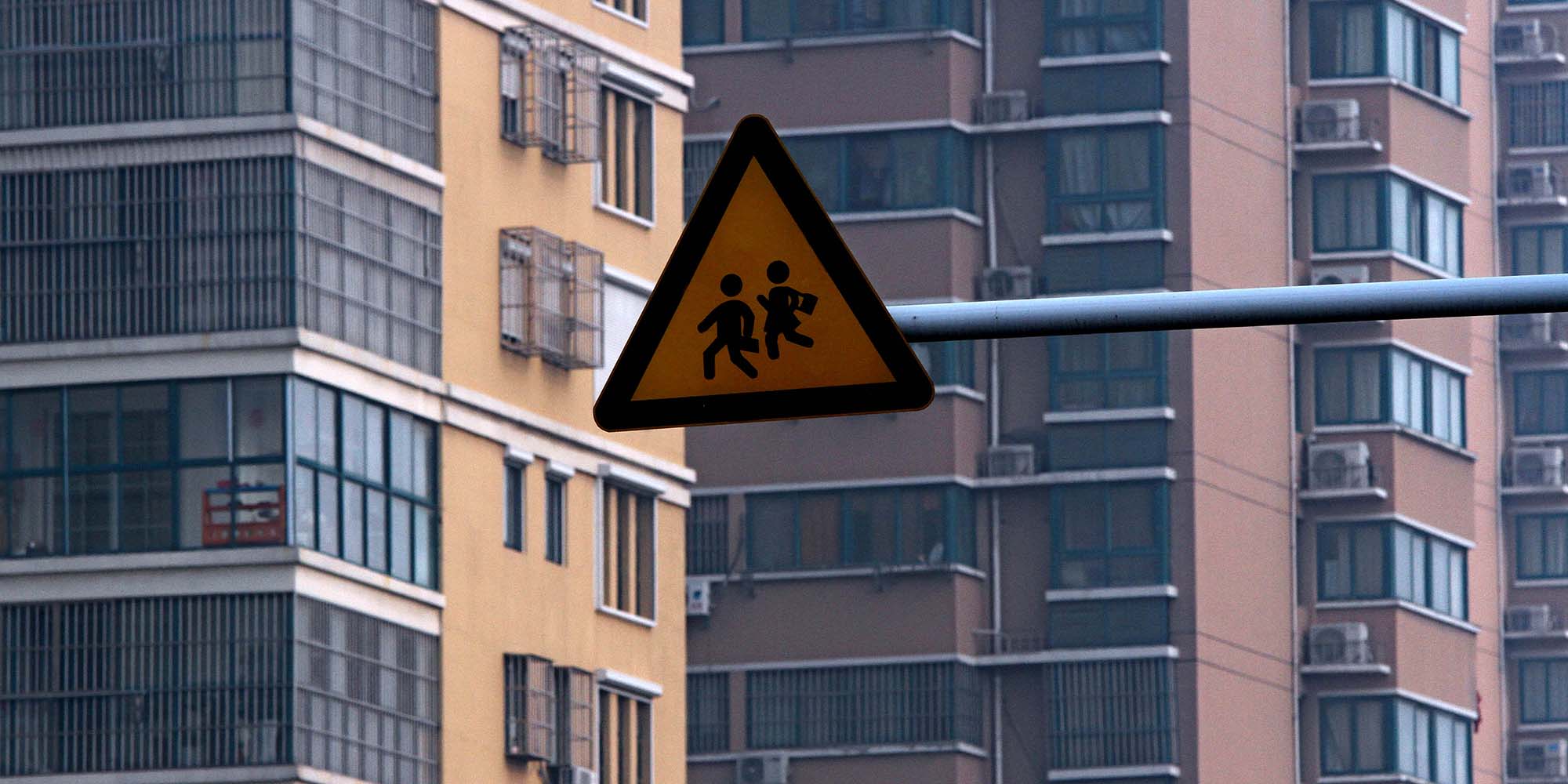 NEWS
School Blasted for Admissions Based on Students' Apartment Size
Property prices in areas with top academic institutes in Heze are selling for more than the city's average real estate.
Several parents in eastern Shandong province have accused a public school of introducing an admission policy based on the size of the apartments owned by the students' families.
Parents claimed that the No.1 Experimental Primary School in the city of Heze rejected their children's admissions, stating that it was because their apartments were smaller than 60 square meters, according to domestic media reports. They blamed the school for favoring wealthy families.
An unnamed school representative told local media that the criterion was the result of the city's fast-paced urban development. They said the school has had difficulties coping with the influx of new residents while catering to the educational needs of existing local families.
"This has severely interrupted the normal admission order of our school," said the representative of the school with around 4,600 students. "This requirement had been set because we couldn't think of other solutions. We wanted to make sure all kids in this area can attend school."
Responding to the controversy stirred by the school's admission policy, education authorities in Heze said they've addressed the educational needs of all school-age children in the area, according to local media.
As smaller Chinese cities seek to attract talents to spur their economic growth — a move also supported by the central government — affordable housing and access to education remain a concern for many. Known as China's peony capital, Heze is home to around 8.8 million residents, with approximately 1,400 primary schools accommodating just over 1 million students.
Authorities in Heze have acknowledged the issue of its large student population, saying that not enough positions can be guaranteed at schools in the city's downtown areas. The challenge is even more apparent in schools that are deemed desirable, including the No.1 Experimental Primary School.
"The planning of new school construction is lagging behind. There are also difficulties in land use and financing," local authorities said in its annual work report.
Meanwhile, areas with some of Heze's top schools are already witnessing an increase in property prices. Local real estate agencies told Sixth Tone that apartments in the No.1 Experimental school district are selling for at least 7,000 yuan ($1,085) per square meter — much higher than the city's average secondhand property price of 6,040 yuan per square meter.
Liu Juan, a real estate agent in Heze, said she recently received several phone calls inquiring about smaller properties near the No.1 Experimental Primary School, and whether they may help secure placements at the school. She told Sixth Tone that in the past, those who bought smaller homes near the top-notch school were parents seeking budget apartments so they could be within the catchment area to enroll their children, while others were "simply investors" wanting to buy and resell such properties.
In the wake of recent controversy, education authorities in Heze said the city would build more schools in downtown areas to accommodate its growing population. When reached by Sixth Tone on Monday, officials declined to specify details on the plan.
Editor: Bibek Bhandari.
(Header image: People Visual)