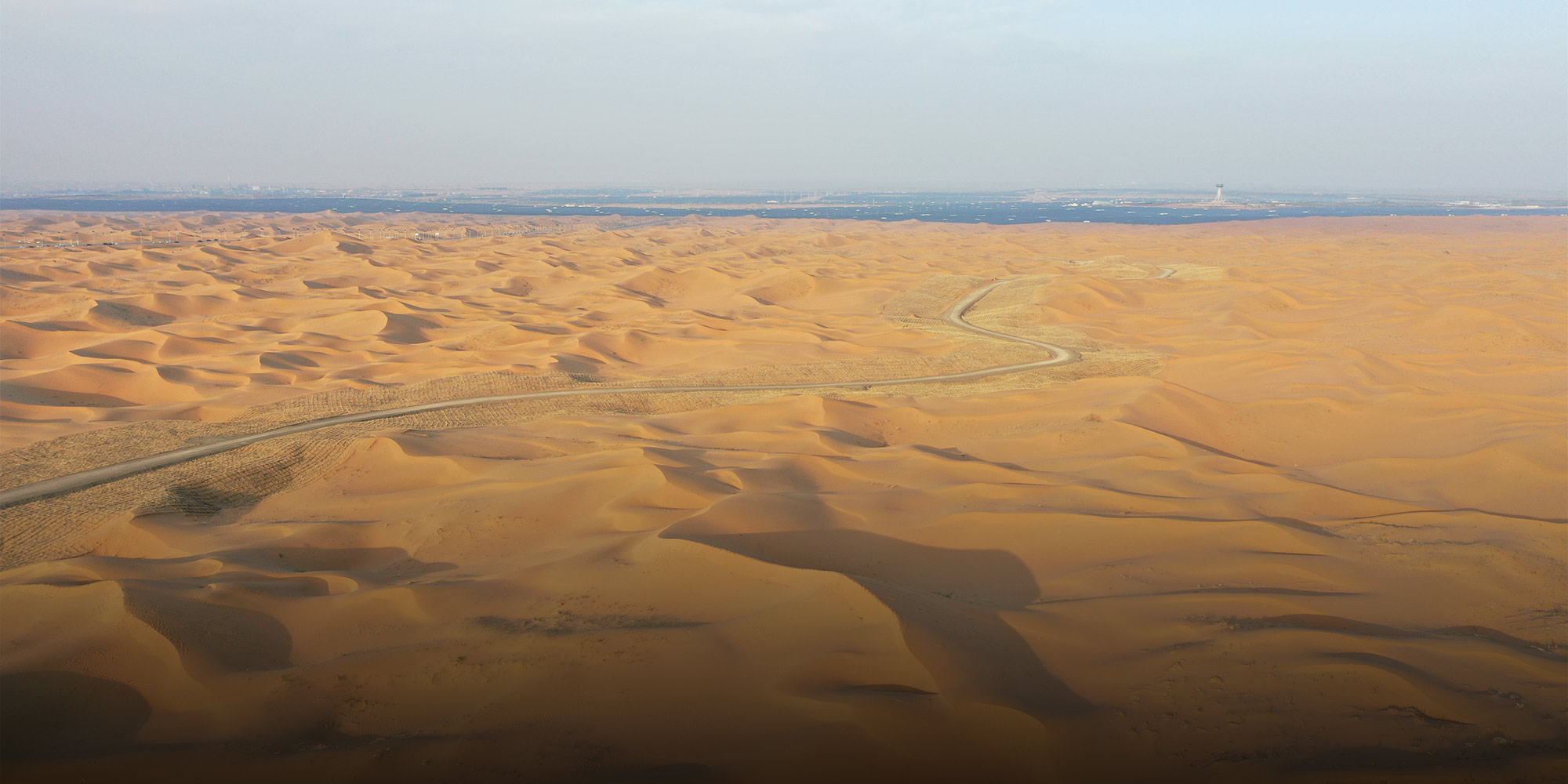 NEWS
Environmental Activist Sentenced to 54 Months in Prison
Two years after blowing the whistle on a major toxic waste dumping scheme, Li Genshan is facing a lengthy prison sentence.
Li Genshan, a well-known environmental activist based in northwestern China, has been sentenced by a local court to 54 months in prison and ordered to pay a 10,000 yuan ($1,500) fine for endangering rare or precious wildlife and "picking quarrels and provoking trouble," domestic media reported Friday.
According to a report from Sixth Tone's sister publication, The Paper, a district court in the northwestern Ningxia Hui Autonomous Region found Li guilty on August 31 of involvement in the killing of two goitered gazelles, a nationally protected species in China, as well as of disturbing the social order. Three of Li's co-defendants were also found guilty on the same charges, while another eight individuals were convicted on charges including endangering rare wildlife, picking quarrels, destruction of evidence, and operating an illegal business.
According to court documents seen by Sixth Tone, prosecutors in the city of Zhongwei accused Li and five others of poaching and killing the two protected animals in late 2019. They also alleged that Li and his team had disturbed the social order "in the guise of membership in a wildlife conservation organization," including by forcefully confiscating hunting dogs from locals.
Throughout the trial, Li professed his innocence on both counts and denied that he had taken part in either animal's killing.
Li's lawyer, Zeng Xiangbin, told Sixth Tone in an interview Sunday that he is helping Li appeal the verdict.
Li, a 58-year-old former poacher-turned-conservationist, became an active figure in Northwest Chinese environmental circles after organizing a team of local volunteers to watch over Mongolian gazelles, another nationally protected species. In October 2019, Li attracted national attention when he and two other environmentalists accused a paper manufacturer of dumping waste in the Tengger Desert between 1998 and 2004. Li's allegations resulted in a central government investigation that handed out punishments to 11 people, including two local officials, for their involvement in the scheme. That same year, Li's team was awarded 1,500 yuan for helping forestry officials fight poachers.
Li's fortunes took a turn last September, however, when local police criminally detained him, together with his team members Niu Haibo and Zhang Baoqi, on suspicion of picking quarrels and provoking trouble, extortion, and robbery.
Li's lawyer, Zeng, told Sixth Tone that the authorities eventually dropped the extortion and robbery charges due to lack of evidence, instead opting to charge Li with picking quarrels and wildlife endangerment. The former is known in China as a "pocket crime": a broadly defined offense that is often used by prosecutors to bring charges against activists or those whose behavior is deemed a nuisance.
According to court documents, Li was a passenger in a car that struck and injured a gazelle in late 2019. The other gazelle was caught by a hunting dog belonging to an acquaintance of Li's. 
In court, Li denied that he took part in the butchering and eating of the gazelles. Niu was convicted on the same charges, sentenced to 44 months in prison, and ordered to pay a 10,000 yuan fine. Zhang, who was convicted of picking quarrels and owning an illegal gun, was sentenced to 14 months.
According to Li's lawyer, the crash was not intentional, and the animal hit was not a goitered gazelle, but a different species. "He (Li) believes he should have reported the dead gazelles to the police," Zeng told Sixth Tone. "But if he did, his friends who were patrolling the mountain with him might be arrested and their families immiserated, so he relented."
"They (the prosecutors) tried him alongside real poachers, some of whom were really hunting gazelles," added Zeng, who is a member of an environmental lawyers' group and represented Li pro bono. "In our opinion, neither of the two charges hold water."
Editor: Kilian O'Donnell.
(Header image: A view of the Tengger Desert in Zhongwei, Ningxia Hui Autonomous Region, Oct. 6, 2020. People Visual)