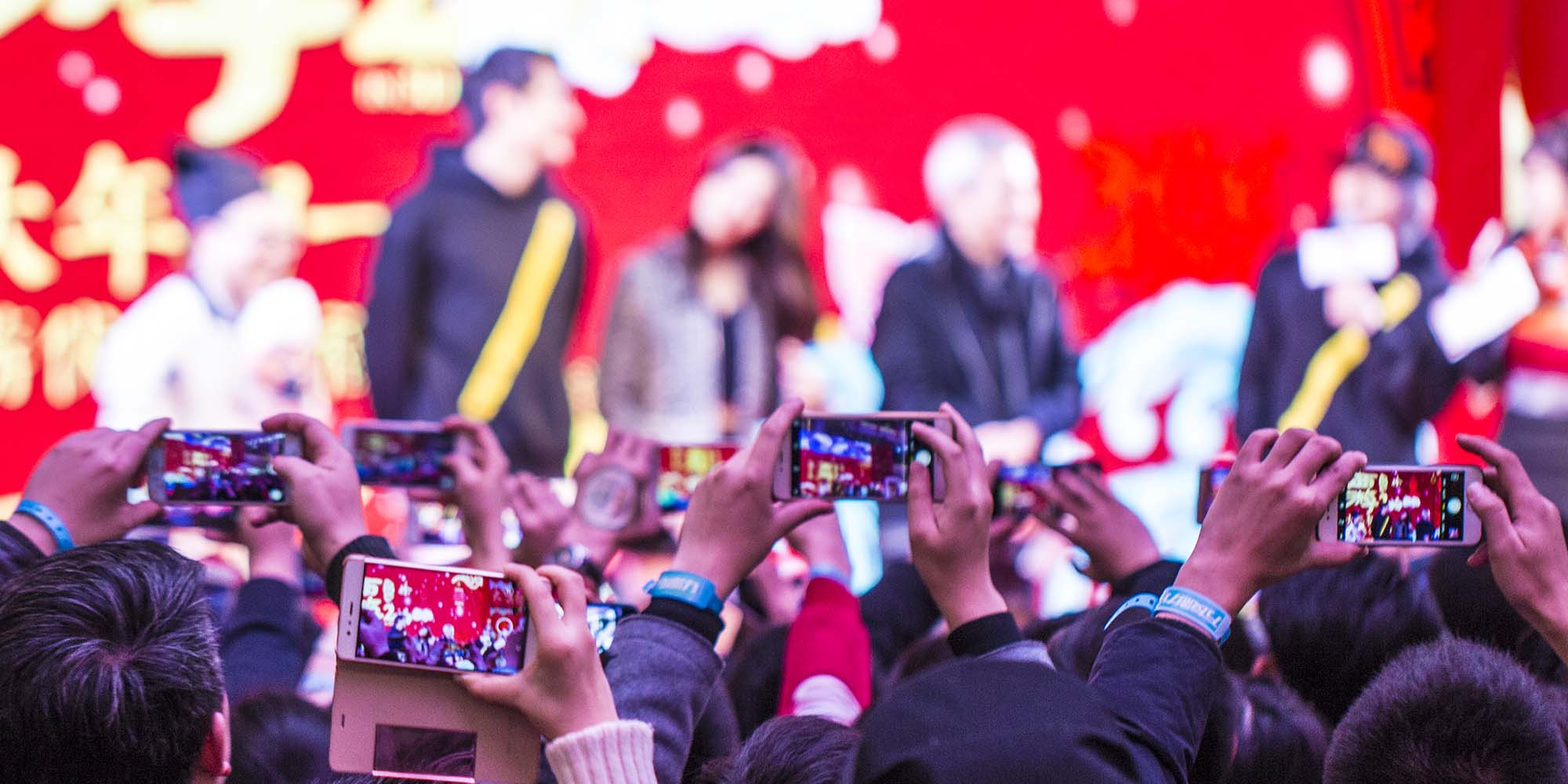 NEWS
China Bans Artists With 'Wrong' Morals and Political Views
The new set of guidelines are the latest measures in the authorities' clampdown on the entertainment industry.
China's broadcasting regulator will now vet the country's entertainers even before they are casted for their roles.
In a notice Thursday, the National Radio and Television Administration listed a range of ideological and physical traits for artists working in the cultural and entertainment industry, banning those with "incorrect political views," "wrong moral standards," and "wrong aesthetics," referring to "sissy" male actors deemed too effeminate.
The regulator said the move was aimed at "building the atmosphere of morality and art" in the wake of erosion of such values among artists and chaotic fan culture. The reforms would therefore "establish an atmosphere of love for the party and the country in the industry."
Thursday's notice came at a time when authorities have been targeting the entertainment industry, with many asking if it is having a reckoning after a crackdown on the country's internet, tech, and education sectors. Over the weeks, pop star Kris Wu was arrested following rape allegations, while Chinese actor Zheng Shuang was handed 229 million yuan ($46 million) in fines for overdue taxes, and works of Zhao Wei vanished from leading streaming sites without reason.
Lately, authorities and social media platforms have also been heavy-handed on overzealous fans, which the former said created a "chaotic" online culture. To deter fan wars, microblogging platform Weibo scrapped its celebrity ranking feature, while streaming giant iQiyi canceled hugely popular idol competitions and online voting during shows.
Editor: Bibek Bhandari.

(Header image: People Visual)