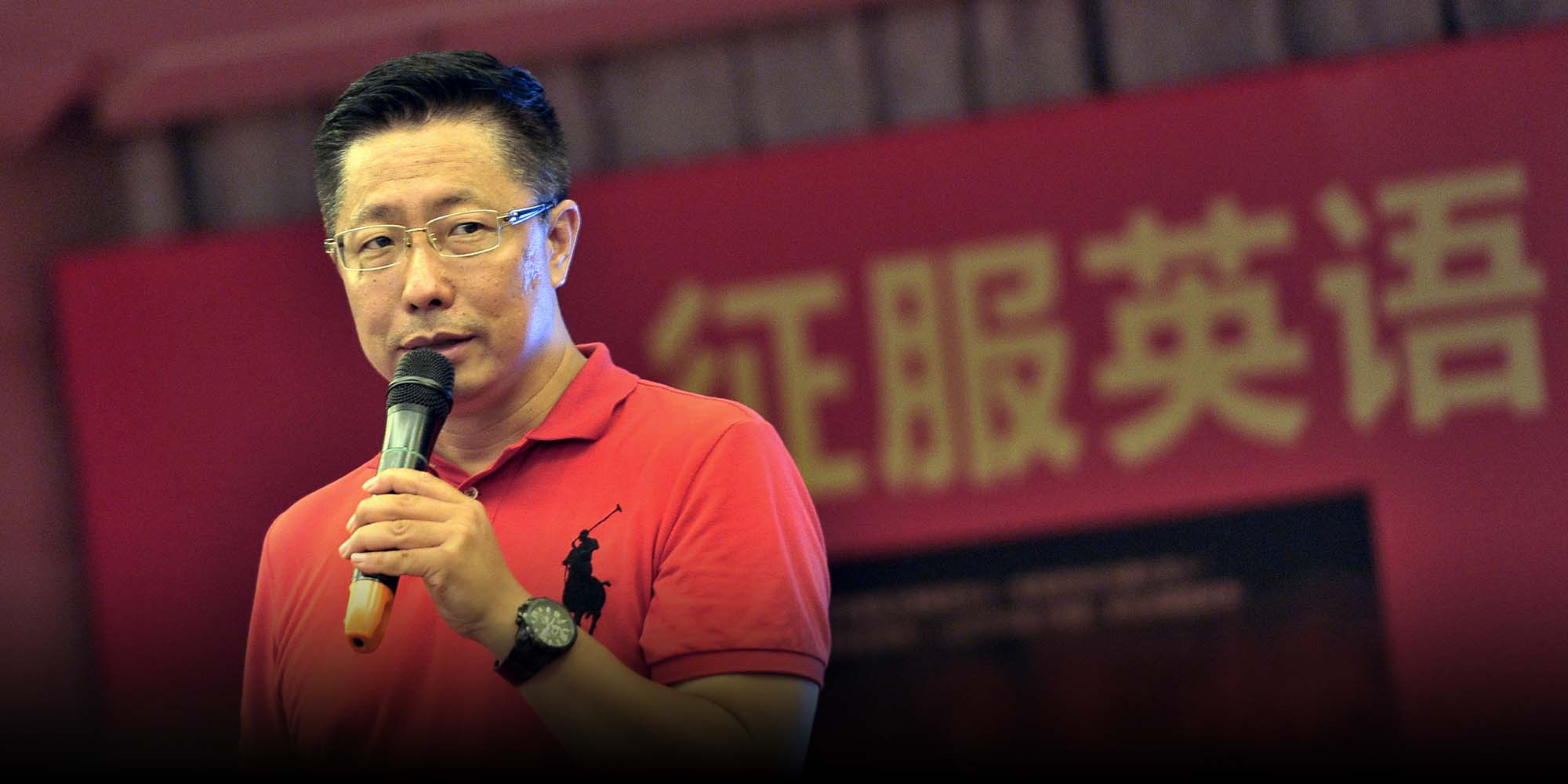 NEWS
Anti-Domestic Violence Icon Kim Lee Says Ex-Husband Abuses Daughters
In 2011, Lee's social media posts about her experiences spurred the development of a law to protect abused women.
Kim Lee, who became a symbolic figure in Chinese women's fight against domestic violence when she publicly outed and then sued her well-known husband for beating her, on Sunday accused him of being abusive toward their daughters.
"When you hit me, you said it was Chinese culture. I had no choice but to get divorced. And because you are my children's father, I forgave you," Lee, who is an American national, wrote on her Weibo microblog about her ex-husband Li Yang. "But now you are brutally beating our daughters, and you threatened them not to tell me or anyone else."
Lee shared a blurry, half-minute video in which — she explained in a follow-up post on Tuesday — Li can be heard screaming at one daughter and berating her to stay quiet when she starts crying. Her older sister then interrupts and yells, "What are you doing? Do you want to beat me? Why do you want to kill me?" to the sound of thumping.
On Tuesday, Lee said her daughters, aged 12 and 15, were now safe with her. She shared a screenshot of a chat with the older daughter, who took the video, which said her father hit both her and her sister during the incident.
Li's lawyer, Zhou Zhaocheng, said in a statement sent to Sixth Tone on Tuesday that Li denies having been violent with his daughters and that he and Lee hold "divergent opinions on their daughters' upbringing." The statement said the video had been edited and that a complete video would exonerate Li.
"In July 2021, Li heard from teachers that his daughter had serious issues around skipping class and dating at an early age, so he had a 'furious verbal dispute' when he was educating her," the statement said in explanation of the video's content. Neither Lee nor Li responded to requests for comment by Sixth Tone.
In 2011, Lee shocked China when she posted photos on Weibo of her bruised and bloodied face and knee and accused Li of abusing her.
At the time, Li was a household name as the founder of education company Crazy English, whose methodology encouraged students to speak as fast and loud as possible. It was the first time in China such a prominent figure had been accused of domestic violence, which at the time was rarely discussed, especially in public.
Two years later, a court in Beijing determined Li had been abusive, ordered him to pay Lee 12 million yuan (the equivalent of $1.86 million today), and granted Lee divorce with full custody of their three daughters, the oldest of which is now in university.
The high-profile case is widely believed to have contributed to China's first anti-domestic violence law, which came into effect in 2016 and allows courts to issue personal protection orders that oblige abusers to stay away from their victims.
Some cities have also introduced local anti-domestic violence regulations. In 2020, a city in China's eastern province Zhejiang began allowing people to check whether their partner has a history of domestic violence before registering for marriage.
In practice, critics say the law hasn't lived up to its promise. Many police officers and judges around the country remain unaware of how to implement the legislation, often citing insufficient evidence in domestic violence cases. In April, media reported on a woman who, after five years, was finally allowed to divorce her abusive husband after judges previously insisted that their marriage could be saved.

Lin Shuang, an anti-domestic violence campaigner who assisted Lee in her case against Li, told Sixth Tone that China also still lacks a system that will follow up with an abuser and provide treatment. Although the 2016 law stipulates that organizations such as state-affiliated women's federations and neighborhood committees can offer counseling to abusers, Lin said such interventions are not mandatory and are rarely undertaken.
"Li's violent behavior is not due to any victims' wrongdoing, but because his behavioral and mental patterns need to be changed," said Lin. "However, since he has faced no real punishment or intervention, he continues to commit violence, even against his own daughters."
Lee's Weibo post on Sunday has received tens of thousands of comments, with most users saying they are astonished to learn that after nearly a decade, the family is still suffering from Li's violent behavior. "If an abuser doesn't change," one response said. "Who around him will be safe?"
Editor: Kevin Schoenmakers.
(Header image: Li Yang, founder of the Crazy English movement, gives a speech in Fuzhou, Fujian province, June 17, 2015. IC)