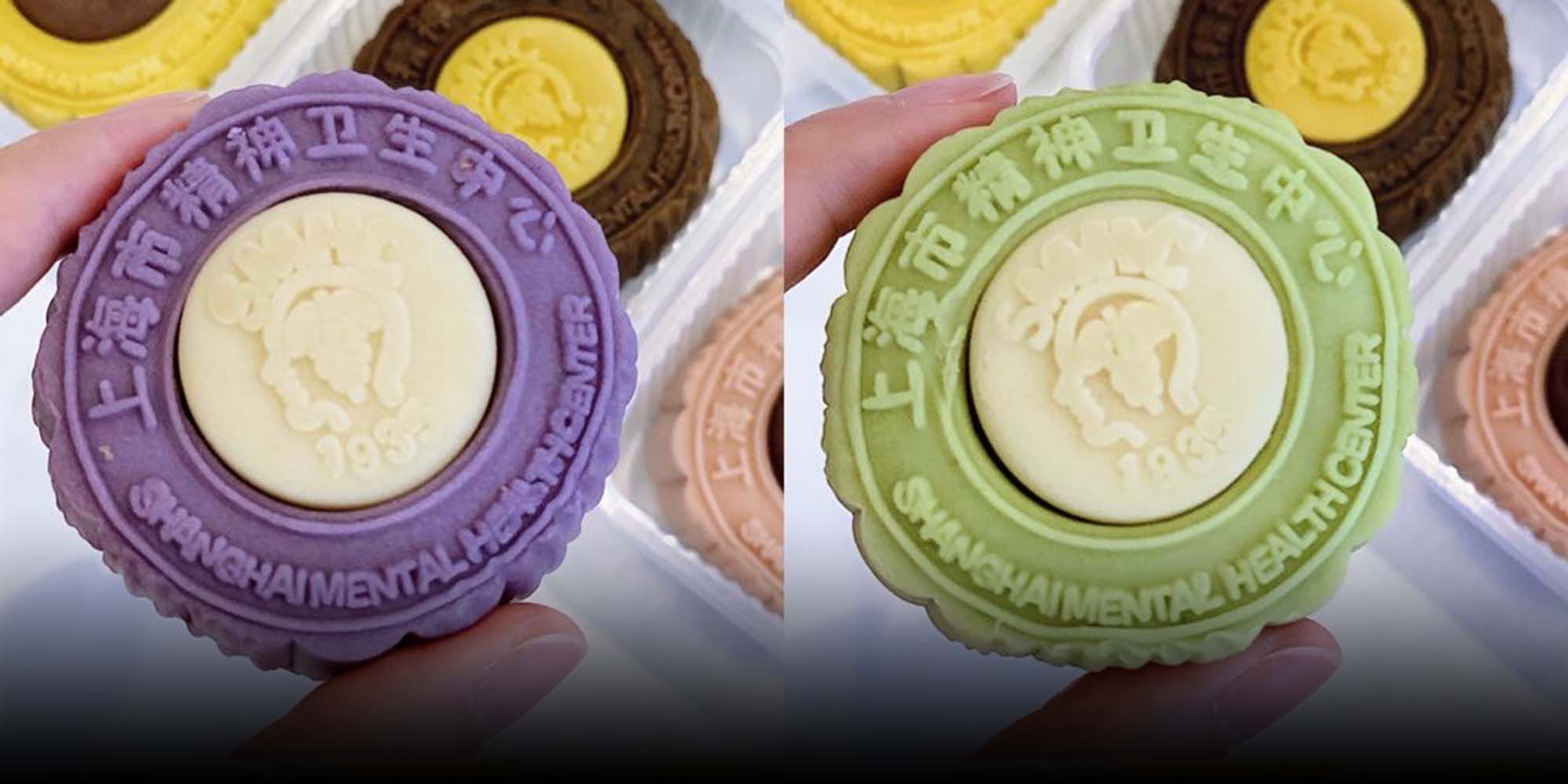 NEWS
Shanghai Mental Health Center's Mooncakes Go Viral Online
Once derided by locals, the city's residents are now sharing photos of mooncakes with the hospital's name engraved, even if they cannot buy the delicacy.
The Mid-Autumn Festival is still three weeks away, but news related to mooncakes — the Chinese traditional delicacy associated with the festivities — is already making the rounds on social media.
In Shanghai, snacks from one of the city's mental health hospitals have gone viral, despite being unavailable to the general public. Locals have nevertheless shared photos of the festival favorite made by Shanghai Mental Health Center on various social media platforms such as WeChat, Weibo, and Little Red Book — with many in favor of mooncakes with a message.
Previously, the city's residents spoke of the hospital and even its main location on Wanping South Road in hushed tones due to stigma associated with mental health. However, the fact that people are sharing mooncakes with the center's logo engraved on them seems to signify a shift in public attitude.
"The popularity of the mooncakes may look like an accident, but it's an inevitable trend," Qiao Ying, a deputy chief physician at the hospital, told Sixth Tone. "People of all ages have (mental health) needs, and we are fulfilling those needs. The importance of mental health awareness has risen in particular due to COVID-19."
Song Yuanming, a young librarian who lives on the same street as the hospital, said the address was often not seen in good light. However, she said times have changed, adding that she also posted photos of the exclusive mooncakes on WeChat.
"There used to be a heavy stigma around the address; people find it mysterious and ominous at the same time," Song told Sixth Tone. "The awareness of mental health illnesses among young people has grown, and as a result, prejudice about the address is gradually lifting."
Though employees can buy the delicacy, the hospital doesn't plan to sell them to the public — even though they've gone viral.
In recent years, mooncakes have evolved from their humble homemade roots to become a more commercial venture, leading people to even profit from fake mooncakes. Every year during the Mid-Autumn Festival — Sept. 21 this year — businesses offer exclusive and often unique versions of the snack.
Xue Guanhua, a Shanghai-based food blogger, said mooncake flavors are an important aspect in how they are received, and the ones from Shanghai Mental Health Center have already emerged as a winner. She said she has tried all six flavors: purple yam, taro, milk and cheese, green apple and plum, peach and oolong tea, and coffee and chocolate.
"Taking into consideration the looks, fillings, and price, they can be listed as among the top three mooncakes I have ever reviewed," Xue, who received them from a friend, told Sixth Tone. "The fillings ooze out as soon as you cut them, and the texture is soft and gooey."
Editor: Bibek Bhandari.
(Header image: Different flavored mooncakes from Shanghai Mental Health Center. From @sasa0828 on Little Red Book)