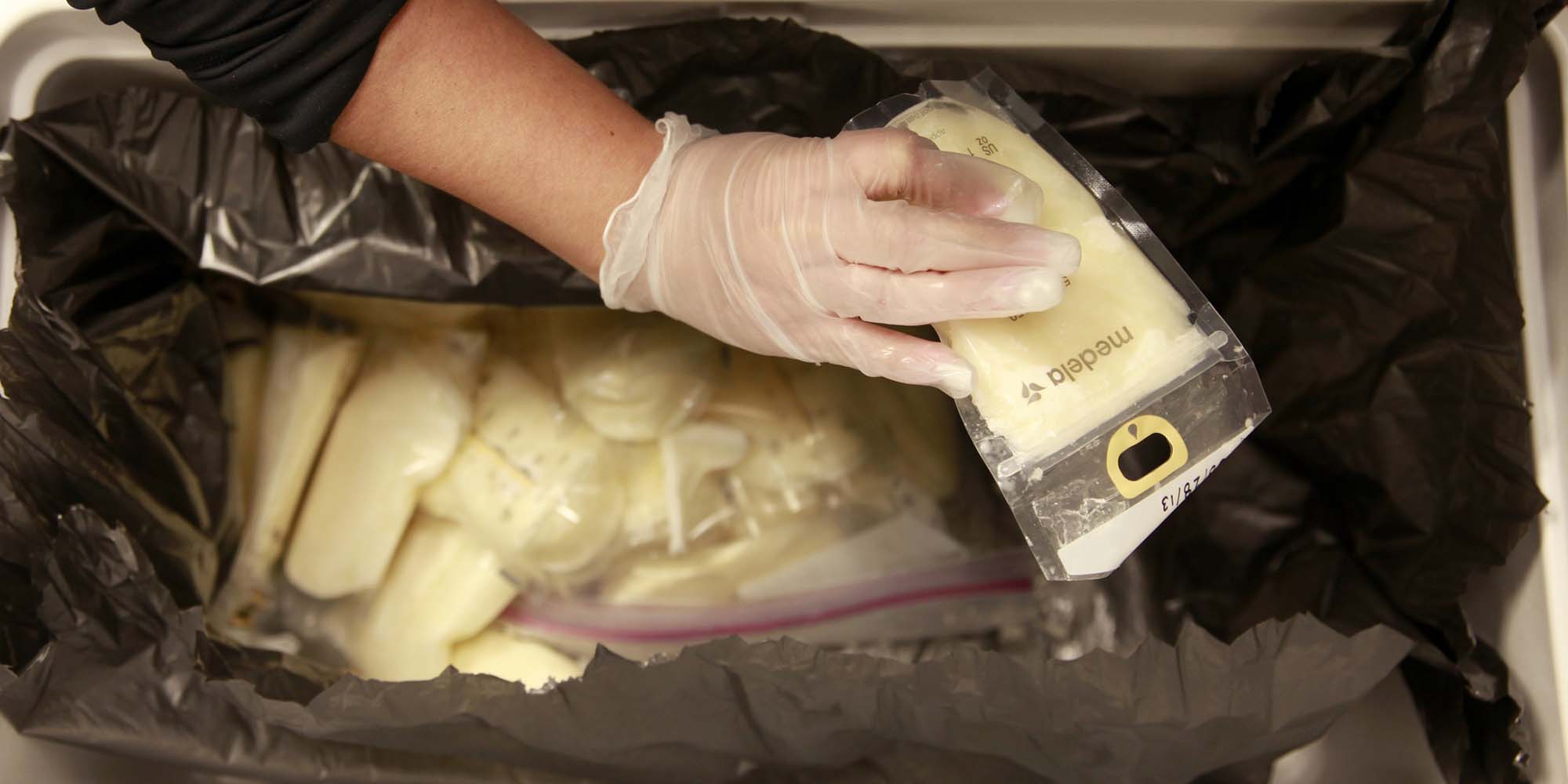 NEWS
Illicit Online Marketplaces Found Selling Breast Milk
Adults are reportedly buying human breast milk for various uses, including feeding infants, treating skin conditions, and consuming as a "tonic."
People claiming to be breastfeeding mothers were found to be using various online platforms to sell frozen breast milk for children in need, as well as adults who use it for various purposes, according to an investigation by Sixth Tone's sister publication The Paper.
Several breast milk sellers set up shops on platforms, such as Xianyu and Baidu Tieba, where they post pictures of soaps, creams, or storage bags to evade platform supervision, The Paper reported Sunday. Upon receiving messages from potential customers, the vendors then switch to messaging apps such as WeChat and QQ for further transactions.
While some parents scour such vendors for their "milk deficient" children, others also bought human milk to treat acne, according to the media report. Others were buying it, believing breast milk to be a "tonic" with health benefits.
The country's health authorities said as early as 2000 that human milk should not be "produced and sold as a commodity." However, no substantive regulations and clear supervisory departments exist to manage and control human milk transactions, thus such practices continue.
A mother of a three-month-old infant told The Paper that she put her extra milk in a 100-milliliter breast milk storage bag and sold it for 15 yuan ($2.30) per bag. Consumers were required to purchase a minimum of five bags, with all sales being final and non-refundable.
In recent years, more than two dozen breast milk banks have been established in several Chinese cities to help mothers who don't lactate enough to support their children. However, a paper published in the International Journal of Pediatrics last year pointed out that China's research involving breast milk banks is still in infancy, and mothers' desire for breast milk donation and acceptance of breast milk donation is relatively low.
But that hasn't stopped "intermediaries" from trying to cash in, targeting clientele who may require milk for their infants, as well as those indulging in pseudo-science. According to The Paper's investigation, potential clients find such intermediaries on social media, who then reach out to breastfeeding mothers to cut a deal.
One intermediary told The Paper that his clients include adults who have relatively high requirements for human milk, so much so they are willing to visit lactating mothers to receive "fresh milk." Such demands are priced anywhere between 500 yuan and 800 yuan to up to 2,000 yuan.
Several doctors told The Paper that human breast milk purchased from private sources could lead to health problems. Medical experts suggest that parents in need should visit authorized milk banks to meet the legitimate needs of "milk-deficient" babies instead of relying on other channels.
A mother surnamed Xu in Shanghai told Sixth Tone that she first heard about such businesses while at a hospital four years ago. She had just delivered her child, and a woman had told her she could sell her extra milk to someone in need, or even "to make soap."
"I was more than shocked," Xu said. "And now it has developed into a one-stop service online," she said.
Xu said she wasn't opposed to giving the extra milk to children in need. She even provided for a friend and her cousin's children then.
"I would only feel comfortable giving it to people I know because an illicit market exists," Xu said.
Editor: Bibek Bhandari.
(Header image: IC)