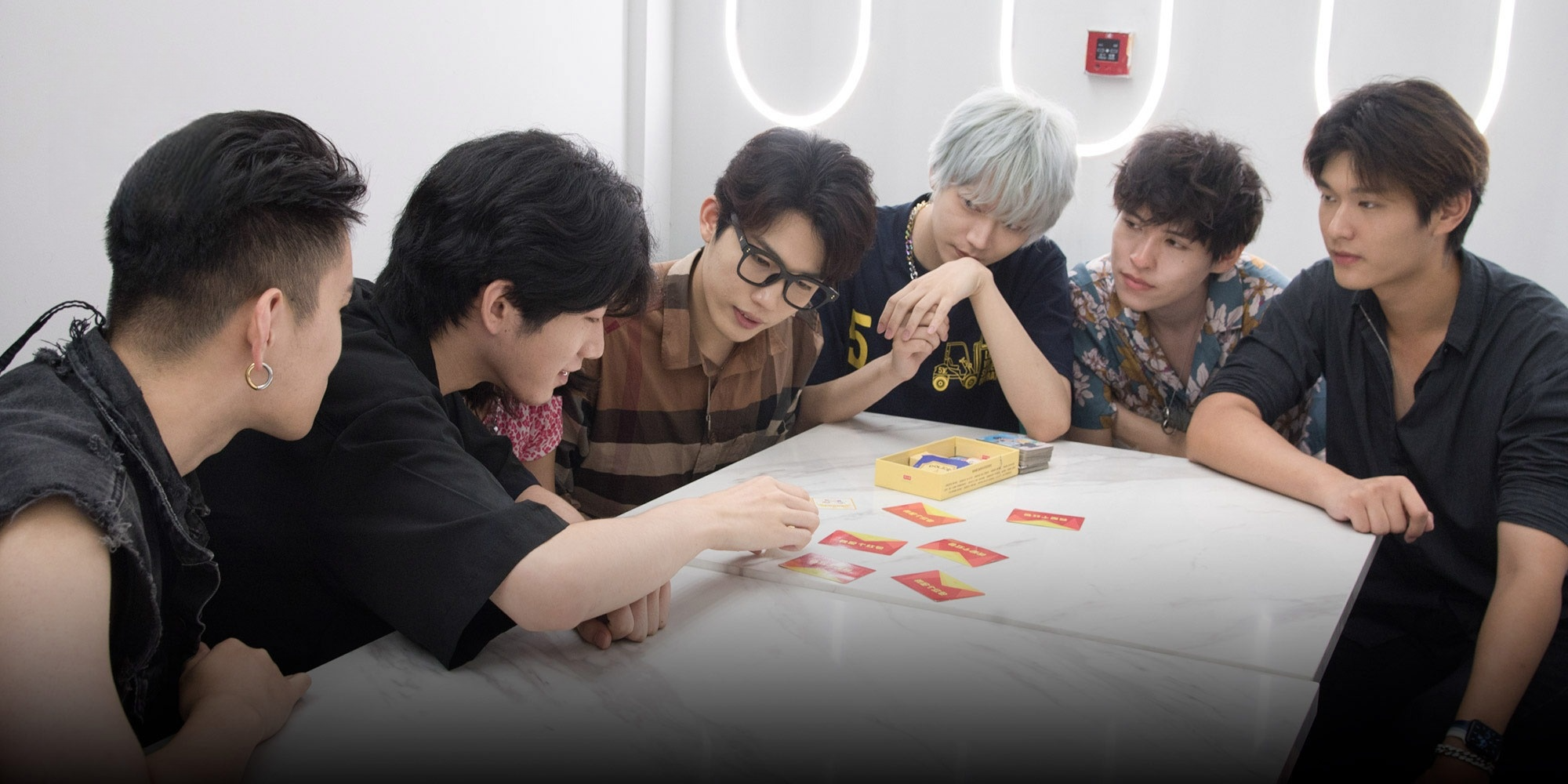 FEATURES
China's Hot New Rental Service: Men Who Actually Listen
Chinese women are fed up with dating self-absorbed men. Now, "butler cafés" are offering them more attentive male company — for a fee.
SHANGHAI — At 40 years old, Zheng says she's tired of searching for the perfect man. So she's decided to hire one instead.
Whenever she feels like some male company, the divorcée heads to a café in central Shanghai named The Promised Land. There, she spends hours being pampered by a handsome young server, who fetches her drinks, watches movies with her, and listens attentively to her anecdotes.
The sessions cost over 400 yuan ($60) each time, but Zheng says they're worth every cent.
"The butlers respect me and care about my feelings," she tells Sixth Tone. "Even if you have a boyfriend, he might not be this sweet, right?"
Zheng's favorite hangout is a "butler café" — a new concept that's generating enormous buzz on Chinese social media by offering women the kind of male attention they desire.
Originally from Japan, butler cafés allow customers to spend time with a team of dashing young waiters for an hourly fee. They're a counterpart to the more mainstream "maid cafés," which feature waitresses dressed in maid costumes serving a primarily male clientele.
Now, the businesses are spreading rapidly in major Chinese cities; the review site Dianping lists dozens of outlets offering "butler" services. Posts about the cafés have frequently gone viral on the Instagram-like social platform Xiaohongshu in recent months.
The outlets have found success by tapping into the frustrations of Chinese women, many of whom feel society remains far too patriarchal. Studies have found that China's wives are less happy in their relationships than their husbands in all age groups.
Mero, one of The Promised Land's three female co-founders, says the café aims to give women a space where they have control.
"Our mission is simple: We want to take care of women's needs as much as possible," says Mero, who, along with her employees and customers, spoke with Sixth Tone using a pseudonym for privacy reasons.
At the Promised Land, which opened last October, customers can choose which man they want, what activities they'll do together, and even how he'll dress (a traditional suit and tie or a Japanese-style school uniform are popular choices). They can also book a butler to accompany them on shopping trips and other errands through the café's "one-day boyfriend" service.
Most of the clientele are university-educated women, who are more "open-minded," according to Mero. They spend 600 yuan per visit on average, though some pay as much as 25,000 yuan to become VIP members — giving them access to special parties with the butlers and other perks.
Wang Qian, a 24-year-old student, is a regular visitor to the café. She tells Sixth Tone she enjoys the feeling of empowerment she gets from spending time there.
According to Wang, many of the men she meets in normal life are pu xin nan — a term popularized by the female comedian Yang Li that roughly translates as "men who are so average, yet so confident." The butlers, however, are considerate and never mansplain anything to her, she says.
"When I play games with my male friends, sometimes they'll just keep winning without making you feel involved," says Wang. "But with the butlers, they'll notice that and make you feel accomplished in the game."
For Zheng, the trips to the café are more meaningful. The Shanghai civil servant first went to The Promised Land with a friend in April simply out of curiosity, but she's now a regular customer. She says the butlers play an important role in boosting her self-esteem.
"With the butlers, you are the queen!" she says with a grin.
When she was married, Zheng often didn't feel liked — or likable. She felt forced to play the role of the nagging wife, shouting at her husband to get up in time for work each morning. She loves that at the café, she becomes a woman who deserves to be respected and served.
"I saw myself back then as a woman who was always yelling, and I didn't like that," says Zheng. "When I'm with the butlers, I almost whisper to them."
Her more conservative friends disapprove of her new pastime, but Zheng doesn't care. After her marriage broke down following her husband's affair, she decided to stop playing along with society's expectations, she says. She now dyes her hair silver and openly identifies as a feminist.
"In the traditional Chinese mindset, men should be the breadwinners," she says. "But there's nothing wrong with women consuming men for fun."
Indeed, Zheng considers paying for men preferable to dating them. She has no plans to remarry — visiting the butlers is enough for now, she says. After spending time at the café, where she's the one calling the shots, she's no longer able to accept the unequal power dynamics that prevail in most Chinese relationships.
"To be honest, men in reality are the ones who pay your check — you're the one who serves them," she says, taking a sip of her frappuccino. "I don't want to be in the subordinate role anymore … It's nice to be on a higher level than them."
Mero, The Promised Land's co-founder, has been surprised by how deeply the café has affected people's lives. When they set up the business, she and her partners thought it'd be a bit of frivolous fun — a place to play board games and hang out with handsome boys. 
But to many customers, the café isn't really about cosplay, but companionship. Some women have asked the butlers to help them move home or accompany them on visits to the hospital, says Mero. She often wonders who truly has more power: the customers or the servers.
"Our experience has made me understand more than ever the importance of connection," she says. "Sometimes, seeing our customers makes me think about what I'll be like when I'm older. Will I be lonely? But if there's a place like this, that would be nice."
The butlers, however, have a far less rose-tinted view of the café. Many of them pay a heavy price to satisfy their female clients' desires.
The Promised Land is ruthless in policing its servers' physical appearance. Unless they're deemed extraordinarily handsome, butlers must be at least 185 centimeters tall. They're also obliged to follow a strict skincare and makeup routine.
"The customers aren't here to pay to see ugly faces," says Mero.
Junxi, a 23-year-old who's been working as a butler for five months, says his life has come to revolve around making himself look attractive. Each night, he goes to bed early to ensure he looks fresh-faced the next day. In the mornings, he spends a long time getting ready: adding foundation to cover up any blemishes, painting his eyebrows, and finishing with a bit of lipstick.
"This is the bare minimum we can do to show respect to our customers," he says.
The butler feels he has to be flawless to progress at The Promised Land. The café imposes a rigid hierarchy. Butlers are divided into three levels: entry, advanced, and celebrity — with each priced differently. To spur competition, the managers hang a board on the wall displaying the number of tips each server has received.
As a newcomer, Junxi is an entry-level butler. Though 187 centimeters tall and slim, he's highly insecure about his body and worries his weight is holding him back. 
"I'm nearly 60 kilograms!" he says. "That's really too fat."
Appearance anxiety isn't the only challenge the butlers face. Several tell Sixth Tone that customers often mistake them for rent boys, and they regularly face sexual harassment in the café.
The problem is so extensive, Promised Land has had to introduce strict policies banning any form of sexual contact. Each room is equipped with a security camera, which monitors the butlers' interactions with customers.
"I've had countless requests to have intimate physical contact," says Changze, a celebrity-level butler who dresses in the style of a Japanese pop star. "I'll usually say I'm very shy, but if they insist, I'll say our café doesn't allow us to do that."
On one occasion, a well-known influencer on China's version of TikTok, Douyin, shot a video at the café that implied the butlers offer sexual services, Mero recalls. When the video went viral, the butler who appeared in it was bombarded with calls from his friends and family, asking him what work he really did at the café.
For this reason, the six butlers Sixth Tone speaks with at The Promised Land have all decided not to tell their parents about their jobs. Mero says she feels bad about the frequent "misunderstandings" her staff members encounter.
Some butlers, meanwhile, privately admit they dislike China's feminist movement. Though they treat their female customers like royalty at work, several make clear they're only doing so for money. Junxi hates when women talk about feminism online: "They're too irrational," he says.
"Although now we say men and women are equal, there are still lots of conservative men who don't believe men should serve women," he adds.
This point isn't lost on Chinese feminists. Though some have hailed butler cafés as a step forward for female liberation, others argue they're nothing but a distraction.
"Sisters, let's calm down! The reason the butlers are tall, handsome, and gentle is because you're paying — making you happy is just their job," read one highly upvoted comment under an article on social app WeChat. "Just think, they might be the same men who call you rude nicknames while you're playing video games." 
But customers at The Promised Land don't consider this debate important. For many of them, just spending a few hours being treated well is enough — even if they have to pay for it.
"If gender relations in our society were really friendly and respectful, I think this industry wouldn't exist," says Wang Qian. "It exists because there are too many women that feel the men around them don't respect them or care about their feelings."
Contributions: Winifred Wang; editor: Dominic Morgan.
(Header image: Butlers play games with a customer at The Promised Land, Shanghai, August 2021. Xie Anran/Sixth Tone)