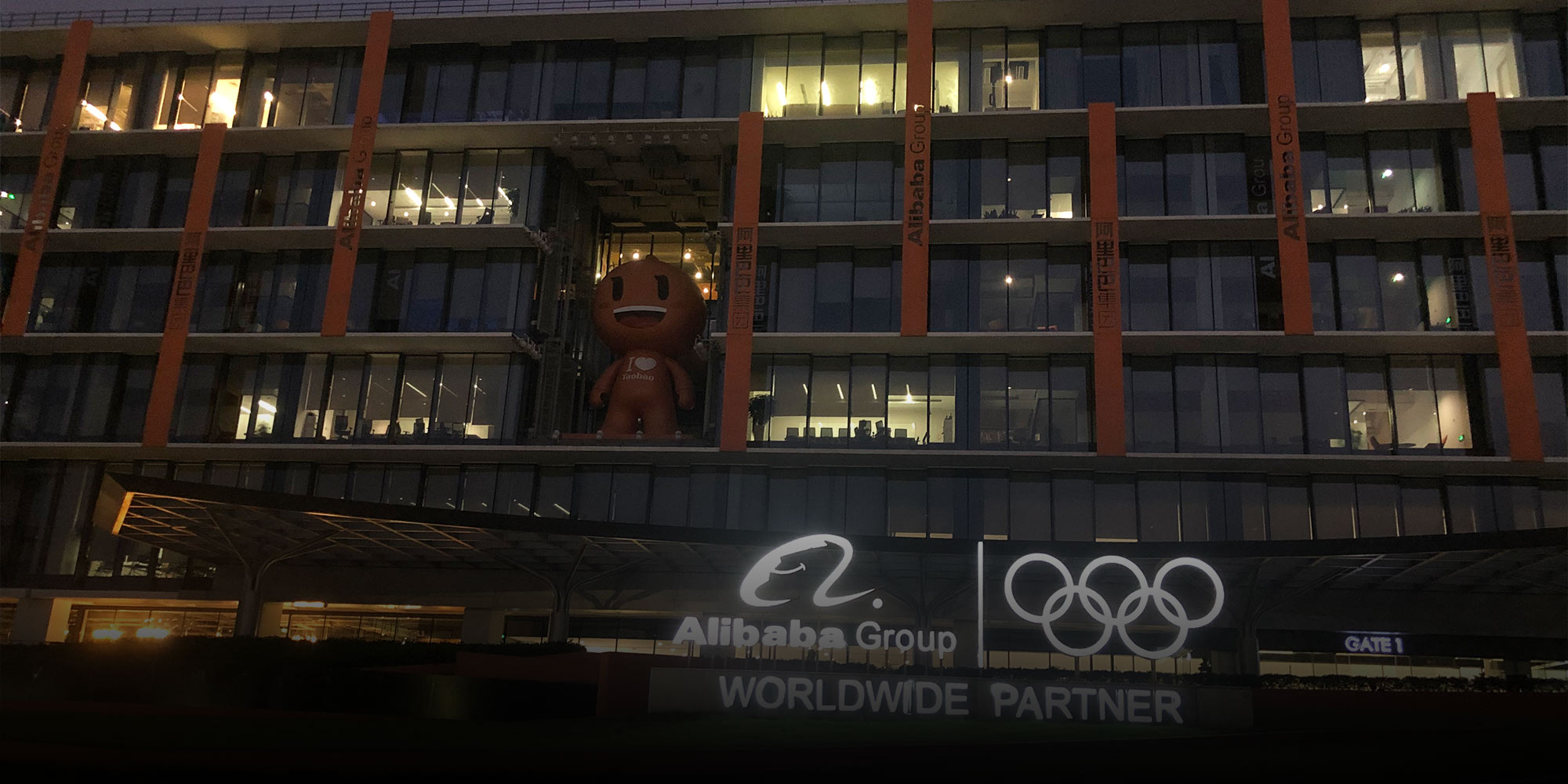 SIXTH TONE ×
Alibaba's Night of Shame
After one employee accused another of rape, China's biggest internet firm blundered in its handling of the case.
The forerunners of China's internet industry have long held up their superior work cultures and corporate values as key to becoming the behemoth businesses they are today.
In these companies, there are no courtesy titles. The lowest-level employees can address the founders as if they are a colleague in the next cubicle over. ByteDance's Zhang Yiming likes to be called "Classmate Yiming," Tencent's Ma Huateng goes by his English name Pony Ma, and at Alibaba, Jack Ma uses the martial arts-novel inspired nickname Feng Qingyang.
Employees are well compensated in exchange for working extremely long hours. Ambitious graduates flock to the companies, which they see as the best possible career moves. Countless startups have imitated them.
But as the growth of these companies has slowed and their halos have dimmed, people have begun to reflect on the problems that lie behind their rapid expansion.
For Alibaba, whose products include ecommerce platforms Taobao and Tmall, its reputation took its biggest blow yet earlier this month.
In the evening of August 7, a female employee of Alibaba, later identified by police as having the family name Zhou, wrote an essay on the company's internal staff platform in which she recounted her experience of being raped by her supervisor and sexually assaulted by a business partner of the company during a work trip.
The post was a final resort for Zhou. She wrote that she had filed a report with the police as soon as possible after the incident, but that a few days later, when she demanded that the company deal with the male employee involved, she was faced with feet-dragging and indifference. To make her voice heard, she handed out flyers and hung up a banner in the company cafeteria, only to be hauled out by more than a dozen security guards. Zhou's post, in which she detailed her experiences since the incident happened late July, was rapidly shared across the web. It wasn't long before #Alibaba became the top trending hashtag on social site Weibo.
Even Alibaba's veteran employees, PR associates, and HR staff — who all are steeped in the company's corporate culture and usually spare no effort to safeguard its reputation — broke their silence and publicly expressed their disappointment and anger. They were surprised not just at what had happened but also at how the company whose founder famously said "customers first, employees second, shareholders third" had mishandled a colleague's complaints.
"Having worked day and night at Alibaba for more than a decade, this is the first time I've felt shaken like this," a veteran employee wrote on social media. Another middle manager expressed his indignation about the scandal with phrases such as "tremendously shameful," "beyond comprehension," and "not the behavior of a normal person."
"I despise myself. I feel completely useless," a publicist for Alibaba wrote on social media, "Why do I work for this company? Why am I so angry?" He added that he doesn't dare to change his profile photo on Alibaba's own professional messaging tool DingTalk to #MeToo or even express his dissatisfaction with the company on his personal WeChat feed, let alone quit his job. All he feels capable of doing is removing the company's name from his social media profiles.
"Who'd have thought that an existence envied by so many people could be this dark? I feel so cold, so disappointed, so helpless, angry, and confused," an intern who'd just joined Alibaba said.
At 3 a.m. on August 8, a middle manager at Tmall said in a group chat on DingTalk, "I'm so angry I can't sleep." Just like him, countless former believers have lost their faith in Alibaba. It was a night of deep shame for the company's 250,000 or so current employees and many more former staff members.
A Belated Investigation
About 36 hours after Zhou's post set China's internet aflame, Alibaba published the results of its investigation. It said the incident had occurred on July 27. That evening, a dinner was held at a restaurant in Jinan, the capital of eastern China's Shandong province, with four employees of Jinan Hualian Supermarket and four Alibaba employees. Among them were Zhou and her supervisor, surnamed Wang, who both work at Taoxianda, Alibaba's online grocery platform that cooperates with Jinan Hualian. (In her essay on Alibaba's internal staff platform, Zhou identified Wang by his full name.)
Zhou, who graduated in 2016, joined Alibaba last year. The colleague she has accused, Wang, joined Alibaba in 2015. Since he began working for Taoxianda in October last year, he successively served as head of the Southwest China Region and the North China Region. A look at Wang's resume shows his ascension through the company ranks was relatively slow: after nearly six years at Alibaba, his rank was only P7 — denoting, in Alibaba's HR system, that he was the lowest-level middle manager.
According to Zhou's own recount of events that night, she was persuaded to drink for the sake of her job, which "made it impossible to refuse." Jinan police said on August 14 that witnesses denied Zhou was pressured to partake. Though, as many women wrote on social media in response to that finding, such coercion need not be explicit for it to feel inescapable.
At the table, Zhang, a male employee of Jinan Hualian, kissed and groped Zhou, she wrote. Surveillance footage confirms that she was dragged while seemingly drunk to an unoccupied room in the restaurant. Zhou wrote that Wang did nothing to stop Zhang — who she also identified by his full name — from assaulting her.
After Zhou had completely passed out from drinking, Wang and a female employer of Jinan Hualian surnamed Chen took her back to her hotel room. Wang then left with Chen before returning to the hotel by himself. He obtained a key card to Zhou's room at the front desk and entered her room a total of three additional times throughout the night, the longest time lasting over 20 minutes.
According to Jinan police, the second time Wang entered Zhou's room, he "forcibly molested" her. He had ordered condoms online but did not wait for them to arrive. The third time he entered was when a female colleague of Zhou's video called Wang from Hangzhou, where Alibaba's headquarters are located, and said she was concerned about Zhou's wellbeing. Wang went into Zhou's room to show her she was already asleep. The fourth time, he entered to retrieve his umbrella.
Part of the scrutiny has fallen on the hotel for giving Wang a keycard to Zhou's room so he could enter the room a second time. The police report said Wang had Zhou's ID card and that the hotel's front desk called Zhou for approval before handing over the keycard. Social media users pointed out Zhou was likely in no condition to approve anything, seeing as half an hour earlier she hadn't been able to remember her own room number when returning from the dinner.
Included in the police report, but unmentioned in Zhou's essay, is that the next morning, at 7:14 a.m., Zhou contacted Jinan Hualian's Zhang and told him her room number. Zhang arrived 45 minutes later with an unopened pack of condoms, knocked on her door, and was let into the room. There, he also "forcibly molested" Zhou. He left at 9:35 a.m., taking with him her underwear, but leaving the unopened condoms in the room. At 12:34 p.m., Zhou called the police.
According to her account, Zhou woke up completely naked that morning, discovered an opened condom wrapper, and could not find her underwear. She wrote that she immediately called the police, who consulted surveillance footage and confirmed that Wang had entered her room. That afternoon, she went through a physical examination, before accompanying the police to the scene of the crime to collect evidence.
Zhou wrote that Wang had initially admitted to her over the phone that he'd had sex with her but changed his story during his 24-hour detention and interrogation, telling the police that she was the one who'd initiated everything. Police said on August 14 that they had detained Wang and Zhang on the charge of forcible molestation but that there was no evidence of rape, which in China is defined as involving penile-genital penetration. On August 25, Zhang was officially arrested. Wang remains under investigation.
Negligent Executives
The ire this incident has incited has also been directed at Alibaba's corporate culture, which has known its share of scandals, and which apparently doesn't preclude some managers forcing female employees to drink and allowing clients to sexually harass them.
In 2018, a clause was added to China's Civil Code, which specified that employers have an obligation to take various measures to put an end to sexual harassment in the workplace. However, the addition did not provide penalties for noncompliance; it merely encourages employers to establish internal measures that counter sexual harassment and assault in the workplace.
Judging from the public record of how Alibaba treated this incident, a lawyer who has dealt with multiple sexual assault cases in China believes that the company may not have established any of the aforementioned internal measures, "or, if they had, they didn't abide by them." Therefore, in this incident, Alibaba should be held liable for failing to uphold their responsibility to deal properly with cases of sexual harassment and assault, the lawyer said.
On August 2, Zhou traveled to Hangzhou with her husband. She reported Wang to his supervisors as well as to a human resources officer. She demanded that Wang be fired and that she be allowed to take an extended vacation. That evening, the human resources director for the Hyperlocal Retail Business Group also learned of the matter and immediately participated in an internal investigation.
On August 5, Zhou received a "ridiculous" response that she said left her speechless: "In consideration of [Zhou's] reputation, [Wang] will not be dismissed."
In its investigation report, Alibaba says that on the day following Zhou's accusation, the human resources department and senior executives found that her description of events was totally at odds with Wang's. That night, the president of the Hyperlocal Retail Business Group also learned of the incident but did not take the initiative to intervene. Management and HR decided to wait for the results of the police investigation rather than immediately suspending Wang.
After the incident, an Alibaba manager commented that the company's handling of the case was "tremendously shameful" and "beyond comprehension." But, when asked what he would do if something similar happened on his own team, he didn't answer. Another middle-level manager said that he would certainly not handle the matter in the same way but never specified what he would have done instead.
In this huge company, most managers were uncertain what measures they should adopt when dealing with complaints of sexual harassment, or the company's mechanisms for doing so.
The messages sent by senior executives in response to Zhou's post on the company's internal platform have only further intensified public indignation. Alibaba employees and the public judged these replies as indifferent and lacking empathy. One Alibaba employee said regarding the messages: "Our executives are completely incapable of speaking properly."
The reply that Alibaba partner and Chief Personnel Officer Judy Tong sent 3 hours after Zhou's post was widely shared on social media because of its impersonal corporate jargon. One particular phrase that has raised eyebrows is: "Regarding this event and its subsequent investigation process, we will carry out a review to determine whether or not problems occurred."
At 8 a.m. on August 8, another Alibaba top executive, Jane Jiang, replied, "When the forest grows, there are all kinds of birds" — a Chinese idiom meaning that, when an organization has a lot of members, there are bound to be a few bad eggs.
In the early morning of August 9, Alibaba Group CEO and chairman of the board of directors Daniel Zhang announced that the Hyperlocal Retail Business Group's president and human resources director had both admitted they had made mistakes and resigned. He added that Chief Personnel Officer Judy Tong had been penalized and the details of her punishment had been noted on her employee record, while the male employee at the heart of the accusations — meaning Wang — had been permanently dismissed with no possibility of being rehired.
A person familiar with Alibaba's management style said that they believe there are two systematic reasons behind the poor handling of this incident. The first is that everything in the company is business-oriented, with more emphasis placed on performance than on individual employees' wellbeing. This is why Wang was not suspended the moment the accusations arose.
The second reason, they said, is the immense pressure the company's executives place on lower-ranking employees; supervisors directly decide on the promotion or dismissal of their subordinates. This would have made it near impossible for Zhou to refuse to accompany her supervisor on a business trip or drink the alcohol he offered her. Until recently, the company used a harsh "3-6-1" evaluation system — whereby 30% of employees are awarded full points, 60% score somewhere in the middle, and the lowest-ranking 10% have their annual bonuses and opportunities for promotion taken away as a penalty. (Forcible bonus cancelations for the worst-performing 10% were removed at the end of 2020.)
It was only at 2:31 a.m. on August 8, hours after outrage had already spread across the Chinese web, that CEO Daniel Zhang stated he'd been made aware of the situation. Seemingly, he had not been informed of Zhou's protest in the company cafeteria two days beforehand. This potentially means that whoever should have reported this incident to Daniel Zhang didn't do so straight away, but instead chose to ignore the matter until they had no choice.
Alibaba employees can contact the CEO directly through DingTalk, but Zhou's post suggests that, rather than reaching out to Daniel Zhang first, she went no higher than the president of the Hyperlocal Retail Business Group. In this incident, the channels of communication between different levels of the company hierarchy — from "business units" to "business groups," from business groups to HR, and from HR to the CEO — all broke down.
Despite these failings at the top, on the evening of August 7, Alibaba employees — in a heartening show of solidarity — launched a group on DingTalk that quickly grew from a few hundred to more than 6,000 members. Their goal was to stand behind Zhou and provide her with psychological and legal assistance. The two founders of the group have joined the team organized by Alibaba to supervise the investigation process.
Accident or Inevitable?
There were many coinciding factors surrounding Zhou's assault. The first is that it occurred in Jinan, one of the provincial capitals where corporate drinking culture is most prevalent. The second is that the success of the Taoxianda platform depends on the cooperation of offline supermarkets, which put a traditional retailer like Jianan Hualian Supermarket at a relative advantage during negotiations. The third is that the Hyperlocal Retail Business Group presiding over Taoxianda had just undergone organizational adjustments a month prior, and everyone's new responsibilities had not yet all been clarified.
Though that did not make the incident inevitable, most interviewees — whether affiliated with Alibaba or not — didn't feel surprised by what had happened. Zhou's case has underlined how the company still hasn't dealt with the crude sides of its corporate culture and has let its discipline slip.
Alibaba was the first Chinese internet giant to emphasize the importance of corporate values and make them a focal point of its expansion plans. The mooncake incident of 2016 — in which several of Alibaba's programmers were fired for rigging a platform for the internal sale of mooncakes to employees for the Mid-Autumn Festival — set an extremely high standard for the enforcement of company values.
But these standards were later seen as contradictory to how the company punished Taobao and Tmall President Jiang Fan, who in April last year, was discovered to be having an affair with influencer Zhang Dayi, whose company Alibaba had invested in. Alibaba canceled Jiang's partner status, indicated his wrongdoings on his record, demoted him, and canceled his bonuses from the previous fiscal year. Compared with the firings over the mooncake incident, this punishment was considered too light by some employees.
Jiang's was by far the largest in a string of sex scandals to have sullied Alibaba's image. Others include a senior employee who wanted to hire a "personal assistant" who would also serve as his mistress for a monthly salary of 16,000 yuan, a middle manager who was exposed on the company's internal platform as simultaneously dating seven different women, and a male mid-level employee who was caught by a security guard having a rendezvous with his female supervisor in the company parking lot.
Since last year alone, several other scandals, including a senior DingTalk employee asking a subordinate to take an internal exam on her behalf, have caused employees' faith in Alibaba's adherence to its own values to drop even further. Many have been left wondering: just where does the company draw the line when it comes to misconduct?
A former Alibaba employee said that, though the disruptions in corporate culture may seem small at first, they can quickly be amplified and evolve into more fundamental conflicts when the designated channels for resolving problems don't function the way they're supposed to.
For example. most of Alibaba's sex scandals, both large and small, first emerged on the company's internal platform before being leaked to the rest of the internet. People have often treated the stories as gossip, and the company rarely addresses them. Many Alibaba employees say they are used to such incidents.
But the incident with Zhou is fundamentally different. As one Alibaba employee put it, the Jiang Fan incident concerned the personal scruples of a powerful man, and the public simply dismissed him as a sleaze. By contrast, this latest incident is about abhorrent, criminal behavior suffered by a far less powerful figure, leaving the public to conclude that some people in the company are downright evil.
Others have been led to believe that the prevalence of sexual harassment is a matter of sheer probability, rather than the product of unhealthy corporate culture. When Zhou reported her assault to Wang's immediate superior, they didn't first attempt to determine if the matter was serious or not. According to Zhou's recount of events, the superior's initial reaction was, "This is all because of the nature of our job. Given how often we travel on business, I knew that this would happen eventually."
As a result of Zhou's case, the sleazy underbelly of Alibaba's corporate culture has once again drawn public scrutiny. For a long time, Alibaba has used sexually explicit slogans to boost the morale of its new employees, and has subjected them to humiliating "ice-breaking" practices.
Ice-breaking culture varies significantly from one department to another, and mainly depends on the person in charge. An employee who joined Alibaba in early 2020 said that he and his colleagues were initially asked to tongue-kiss one another as an ice-breaking exercise. After they expressed discomfort, they were ultimately allowed to kiss on the lips instead. They were also asked to expose various details of their sex lives. "The penalty for not answering is eight bottles of beer per question," said the employee, who didn't want to disclose his position at the company.
Multiple employees of varying ranks and seniority have confirmed that inappropriate ice-breaking practices still exist in some departments of Alibaba but that they are far less extreme than they were in the past. Other employees said they hadn't personally witnessed any of these practices during their team-building exercises.
One employee who resigned from Alibaba Pictures last year said that his team would partake in improper activities during small annual gatherings. On one occasion, male employees competed to see who could do the most push-ups while their female colleague lay underneath them. According to his observations, "if women want to rise up the ranks, they seemingly have to be better at talking dirty than their male coworkers, as if to convince people that they're capable of fitting in with male executives."
The company's founder hasn't demonstrated a strong sense of boundaries in his speeches, either.
While speaking at one of the company's "mass weddings" for 102 Alibaba employee couples in May 2019, Jack Ma, referring to the company's notorious "996" work schedule — 9 a.m. to 9 p.m., six days a week — said: "At work, we uphold the spirit of 996; while in the home, we need to 669 — that is, we need to make love once a day, six days a week," adding "duration is key," using a play on words for nine, which in Chinese is a homonym for "a long time."
Ma also joked that "the key to a happy marriage is to often use 'Dingding'" — a slang word for 'penis' that shares the same Chinese pronunciation as the company's messaging application DingTalk. Continuing the puns, he said authority — a homonym for Weixin, the Chinese name for WeChat, which belongs to Alibaba's rival Tencent — wasn't as important.
Reporters: Guan Yiwen, Zhu Yingli, and Huang Junjie; additional reporting: Yao Yinmi, Cheng Manqi, and Ma Kexin.
A version of this article was originally published by LatePost. It has been translated and edited for length and clarity, and is republished here with permission. Police findings made public after the original article was published, as well as other updates, have been added.

Translator: Lewis Wright; editors: Xue Yongle and Kevin Schoenmakers.
(Header image: A nighttime view of Alibaba's headquarters, Hangzhou, Zhejiang province, Sept. 4, 2020. Dai Yongyuan/People Visual)