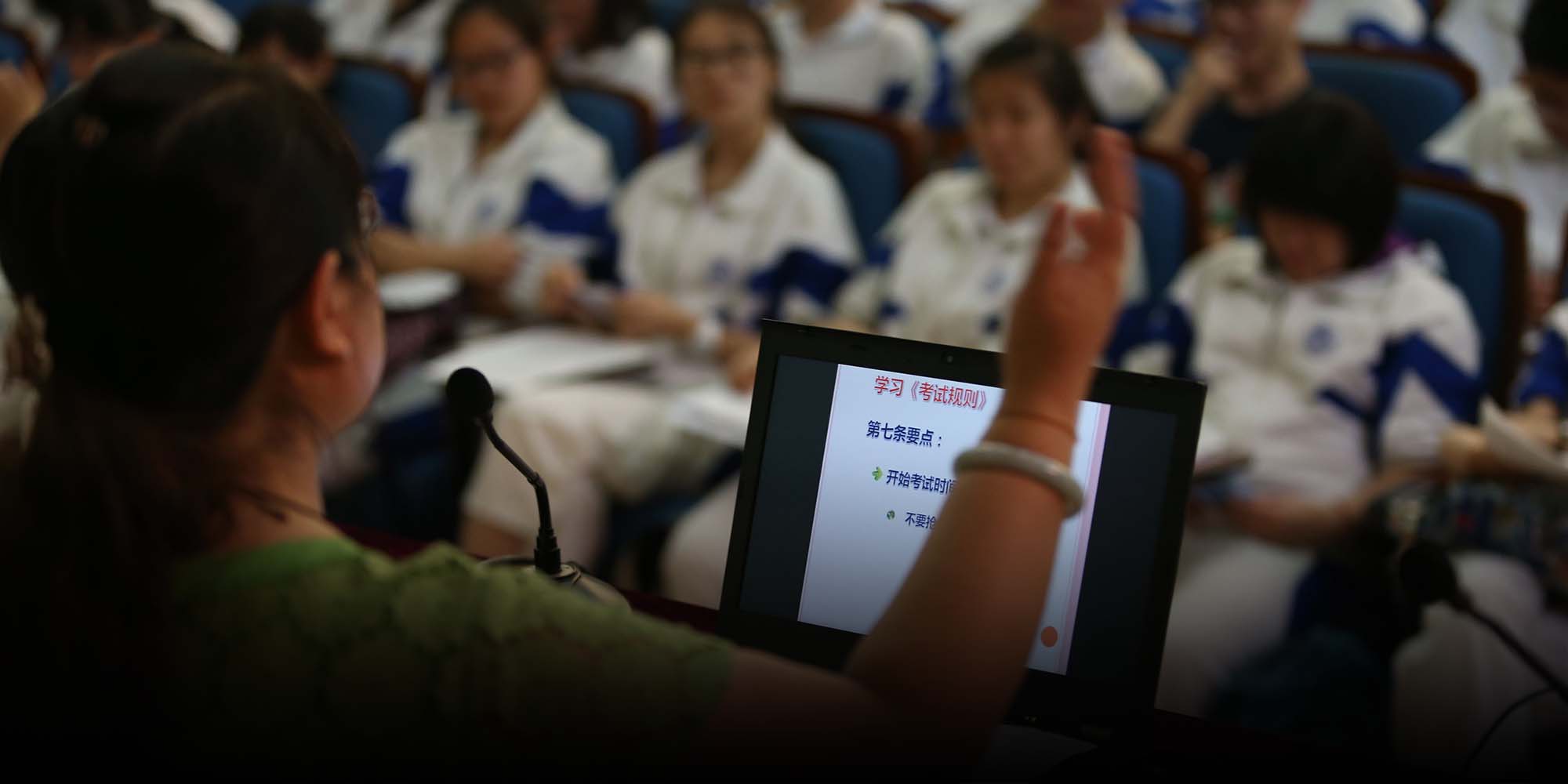 NEWS
Beijing's Top Teachers Will Rotate Shifts Across Schools
The program aims to provide more academic institutions in the city with equal access to top-notch educators.
Beijing is getting tougher on implementing a teacher rotation program, initially proposed by the central government over a decade ago, in a bid to promote education equity and allow more students in the capital to have access to experienced educators.
Under the initiative, "a large proportion" of primary and middle school teachers and principals in "a large range" of public schools will be required to move to other local schools in the upcoming fall semester, according to Li Yi, spokesperson at the Beijing Municipal Education Commission. While only two districts — Dongcheng and Miyun — will implement the scheme immediately, it will expand to six other districts by the end of the year.
Educators who have worked at public schools for six years or more and are five years shy of retirement would join the rotation program to serve another school in the same administrative district, Li said during a press conference Wednesday. The program aims to incentivize eligible educators using higher salaries and will be used to evaluate teachers, though their rotation tenures may vary based on various circumstances.
"Beijing wants to establish a regular mechanism of the rotation this time," said Xiong Bingqi, deputy director of the education think tank 21st Century Education Research Institute. "It is a systematic process that includes reforms in how to manage and evaluate teachers."
The announcement comes amid China's crackdown on the private tutoring sector in an attempt to improve the quality of in-school education and curb the academic burden on students and unfair competition with those attending after-school classes.
The rotation system is also likely to minimize the buying spree on "school district houses" — a trend where parents spend exorbitant amounts to move to areas with top schools and "quality teachers" so their children can enroll there.
Apart from Beijing, cities such as Shanghai, Shenzhen, and Changzhou in the eastern Jiangsu province have either started or plan to introduce the teacher rotation program.
The rotation mechanism was proposed by the central government as early as 2010. In 2014, authorities pledged to have at least 10% of eligible teachers in urban and high-quality schools join the scheme every academic year, along with at least 20% of teachers deemed outstanding, which education authorities in Beijing also reiterated in 2016 and 2019.
However, experts said previous rotation pilots in Beijing were partial and limited, as local authorities tend to devote more resources to building elite schools in their jurisdiction and were less willing to share them. Officials like Li also acknowledge that moving teachers across districts is challenging, considering the process might affect both educators and students.
Chu Zhaohui, a researcher with the state-run National Institute for Education Sciences, told Sixth Tone that the imbalance in compulsory education resources is reflected in teaching talent as well as educational infrastructure, support policies, and schools' autonomy, among other facets.
"Teacher rotation is not enough to promote the balanced distribution of compulsory education resources," Chu said. "It requires local governments to break the hierarchy between schools and equally allocate resources among them."
Editor: Bibek Bhandari.
(Header image: People Visual)