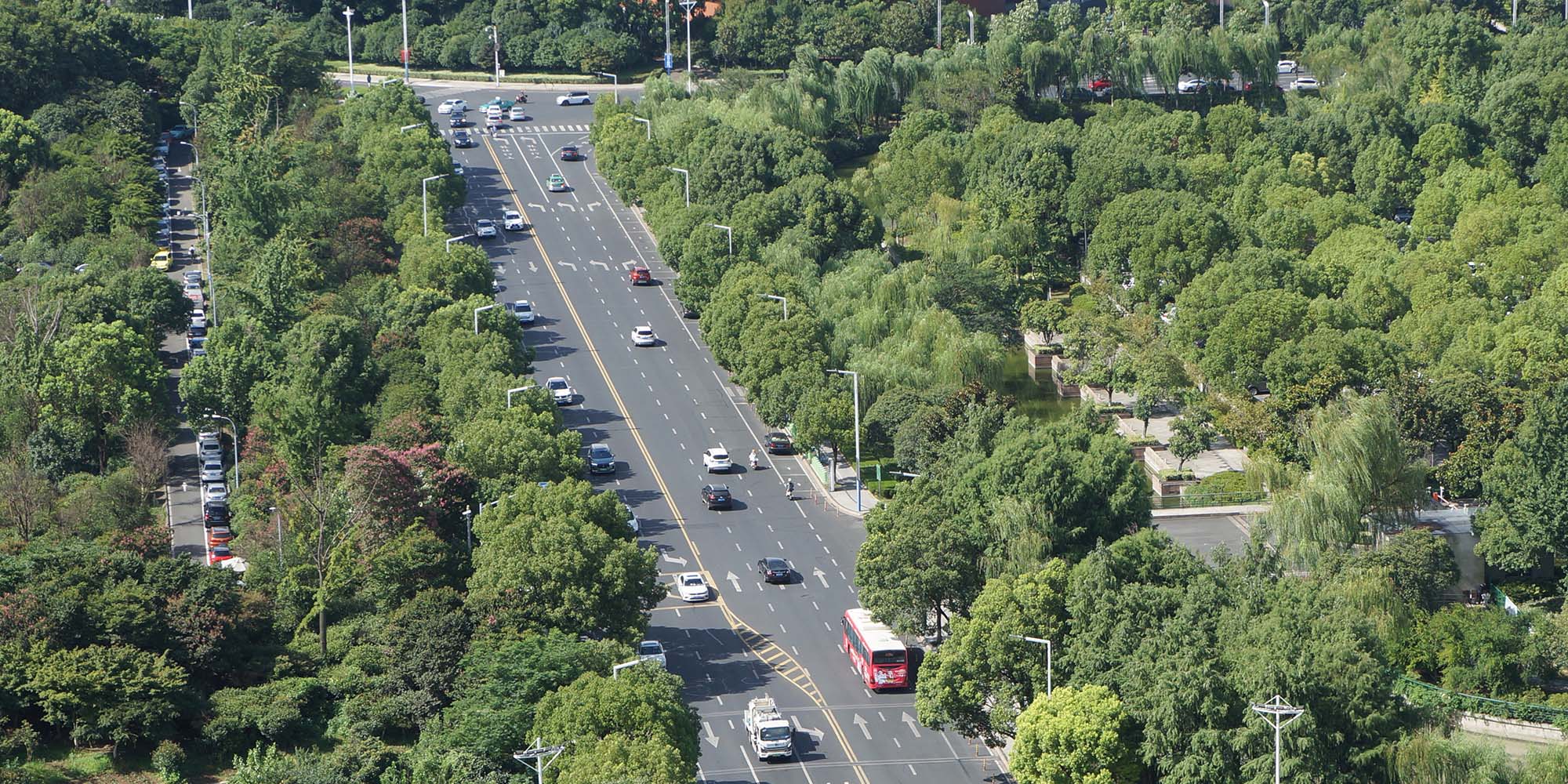 NEWS
While COVID-19 Kept People at Home, China's Plants Grew Greener
Plant life thrived amid the pandemic's cleaner air, researchers find.
Animals around the world seem to enjoy themselves when people are locked down due to COVID-19.
Like the mountain lion found strolling through downtown San Francisco last year, they are suddenly free to roam without being disturbed by human activity.
Now, new research has shown that plants also thrived during the unique period of the early COVID-19 outbreak, which scientists have called the "anthropause."
In a study published Wednesday in the journal Science Advances, researchers found China's plants were much greener much earlier in the year than in previous years, mainly due to improved air quality.
The team, led by scientists at Chinese Academy of Sciences' Institute of Geographic Sciences and Natural Resources Research, analyzed the atmospheric levels of nitrogen dioxide — a pollutant linked to burning fossil fuels — and aerosols including dust and smog. They found their concentrations were significantly lower than average during the first four months of 2020, the period when China implemented nationwide lockdowns.
Using satellite images, the researchers also measured the changes in vegetation's leaf coverage — or greenness — in China. They found that, with fewer pollutants in the air in early 2020 and sunlight better able to penetrate the atmosphere, China was about 18% greener in the spring of 2020 compared to the past five years' average. The "greenness level" they defined as the start of spring was reached eight days ahead of schedule.

"Despite the obvious negative impacts of COVID-19 on human well-being, we traced substantial positive impacts on atmospheric optical clarity that subsequently enhanced vegetation growth," the authors wrote in the paper. "Reducing human activity not only affects climate change over the long term but may also have a more short-term impact that, with appropriate public education, can help to raise awareness of the positive effects of pollution control."
Richard Houghton, an ecologist at the Woodwell Climate Research Center in Massachusetts, told Sixth Tone he wasn't surprised that a decrease in human activity would benefit plants, but that he wasn't convinced by the paper's argument that more direct sunlight led to increased photosynthesis.
"My understanding is that diffusive radiation, as opposed to direct sunlight, may increase photosynthesis," he said, referring to sunlight scattered by aerosols and molecules in the air which previous research found more beneficial to plant growth.
Houghton also reckons the finding's implications for climate change are probably limited. By the end of 2020, global carbon dioxide emissions had climbed back to levels higher than seen before the pandemic. "At that rate, any effects of reduced emissions have been very short term," he said. "We really have no alternative to lowering emissions as fast as we can."
Editor: Kevin Schoenmakers.
(Header image: An aerial view of a street in Changzhou, Jiangsu province, June 24, 2021. People Visual)