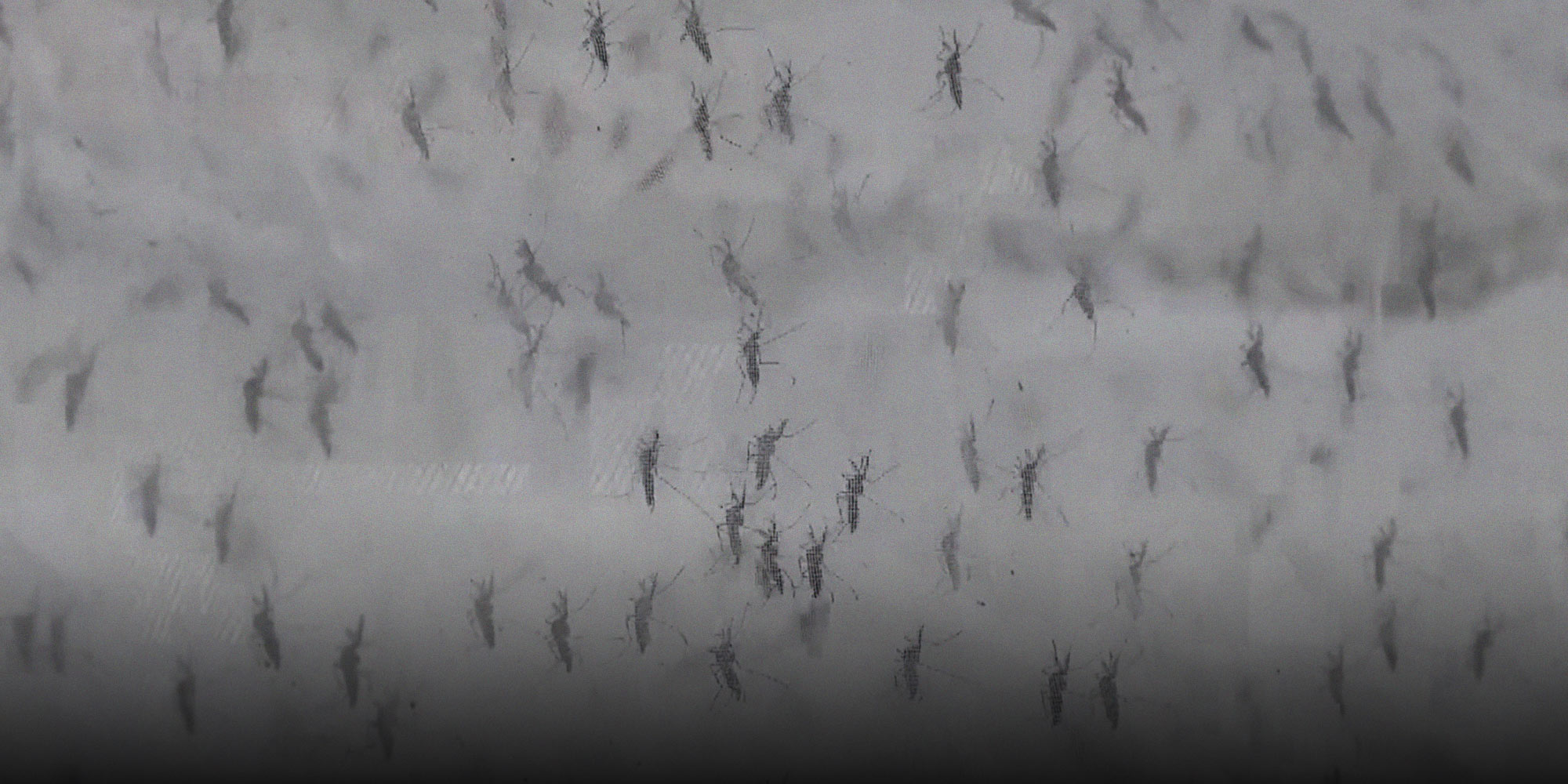 NEWS
Millions of Lab-Grown Mosquitoes Are Being Released in Guangzhou
The so-called mosquito factory can produce some 50 million mosquitoes carrying Wolbachia bacteria weekly to help combat various diseases.
Guangzhou is releasing millions of lab-engineered mosquitoes every day to neuter and prevent preexisting mosquitoes in the environment from spreading vector-borne diseases, local television station reported Saturday.
The Guangzhou Wolbaki Biotech Co., Ltd., in partnership with the city's disease control and prevention bureau, releases about five million lab-grown male mosquitoes daily, which only mate with aedes albopictus mosquitoes to stop them from reproducing disease-carrying offspring, according to the media report. Only female aedes albopictus, also known as tiger mosquitoes, prey on people, potentially transmitting the viruses that cause dengue and chikungunya, among other illnesses.
The biotech company's "mosquito factory" in Guangzhou — where dengue fever is a public health concern — breeds mosquitoes to produce offspring carrying the Wolbachia bacteria, which is commonly found in insects and not harmful to humans, before releasing them to the environment. When mosquitoes carrying Wolbachia mate with aedes albopictus, it reduces the replication of the viruses they carry, making them less likely to transmit it to humans.
The lab-made male mosquitoes do not bite humans and only mate with aedes albopictus without affecting any other species in the wild, according to the media report, citing researchers from the company. The method is described as safer and more efficient than using insecticides to kill mosquitoes.
Researchers at Guangzhou Wolbaki feed the mosquitoes with sheep blood and sugar, producing some 10 million mosquito eggs every day, the local TV station reported. According to the company's website, its mosquito factory currently produces about 50 million male mosquitoes every week and releases them in the city's surrounding islands and districts.
Zhang Zhoubin, deputy director of Guangzhou Center for Disease Control and Prevention, said that the density of the adult mosquitos in the city's Baiyun District decreased by 59% and 70% in 2018 and 2019, respectively, while the number of mosquito eggs also dropped significantly, domestic media reported.
Guangzhou Wolbaki declined Sixth Tone's request for an interview Wednesday.
Other countries, including the United States and Brazil, are also attempting to breed and release genetically modified mosquitoes to combat several vector-based diseases, including Zika and malaria. Malaria alone kills over 400,000 people annually, though China eliminated it this year.
In May, the World Health Organization (WHO) issued new guidance for research on using genetically modified mosquitoes to fight malaria and other diseases. In it, the WHO outlines standards to inform the implications of releasing such mosquitoes and the potential effects on humans, animals, and the environment.
"If proven safe, effective, and affordable, genetically modified vector mosquitoes could be a valuable new tool to fight these diseases and eliminate their enormous health, social, and economic burden," the WHO said.
Editor: Bibek Bhandari.
(Header image: A screenshot shows mosquitoes being bred in Guangzhou Wolbaki Biotech's lab in Guangdong province, August 2021. From @广东台触电新闻 on Weibo)