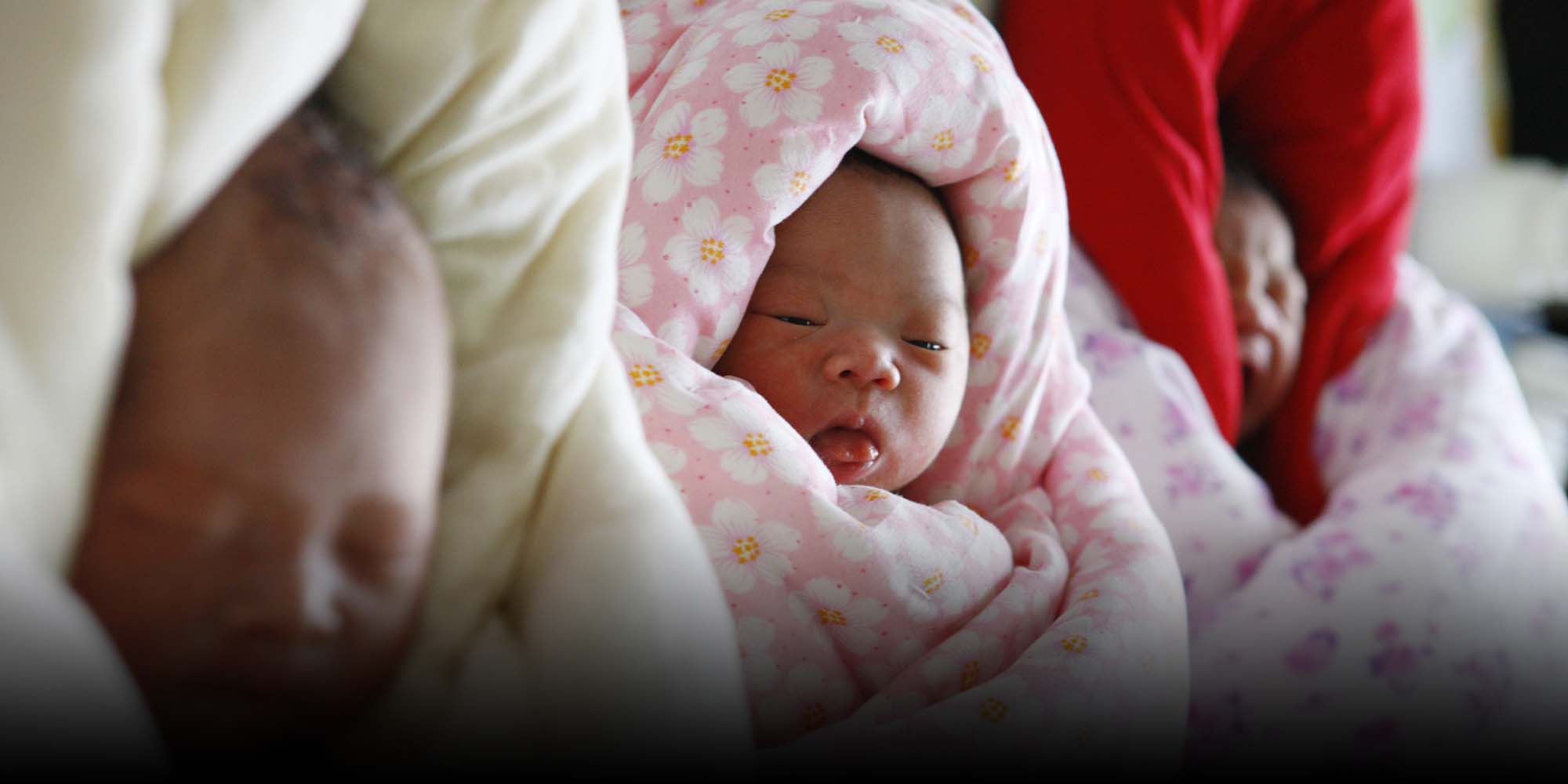 NEWS
China Enshrines Three-Child Policy Into Law
Authorities are encouraging couples to have more children amid low birth rates and an aging population.
Chinese lawmakers have approved revisions to the country's decades-old family planning law, making it legal for couples to have three children as the country faces challenges from a rapidly aging society and shrinking workforce.
The amendment includes scrapping punitive measures for couples who have three children, previously a punishable offense.
The Standing Committee of the National People's Congress approved the new policy on Friday, nearly three months after the central government announced lifting the birthing restrictions, state-run Xinhua News Agency reported.
The country's top decision-making body also approved several other provisions, echoing pledges from the State Council, China's Cabinet, to "improve birth policies and promote long-term balanced population development." 
Those include provisions to help couples reduce the burden of childbirth, parenting, and education — in the form of tax rebates, insurance, education, housing, and employment benefits. Meanwhile, other provisions relate to parental leave and childcare — though specific details remain unclear — something the central government has used to encourage couples to have more children.
Since the family planning law was implemented in 2002, it has only been updated once, in 2015, when China scrapped its decadeslong one-child policy and introduced a two-child policy amid a looming aging population crisis. However, the desired outcomes from the relaxation have been limited, as the number of newborns has declined over the years.
Song Jian, a professor at the School of Sociology and Population Studies at Renmin University of China, told Sixth Tone that family planning remains China's basic policy, and the country's "management of fertility will vary according to its demographic and socio-economic conditions."
"(The policy) may be strict control during the population explosion or promoting fertility and childbirth amid an ongoing low fertility rate," she said.
Editor: Bibek Bhandari.
(Header image: IC)