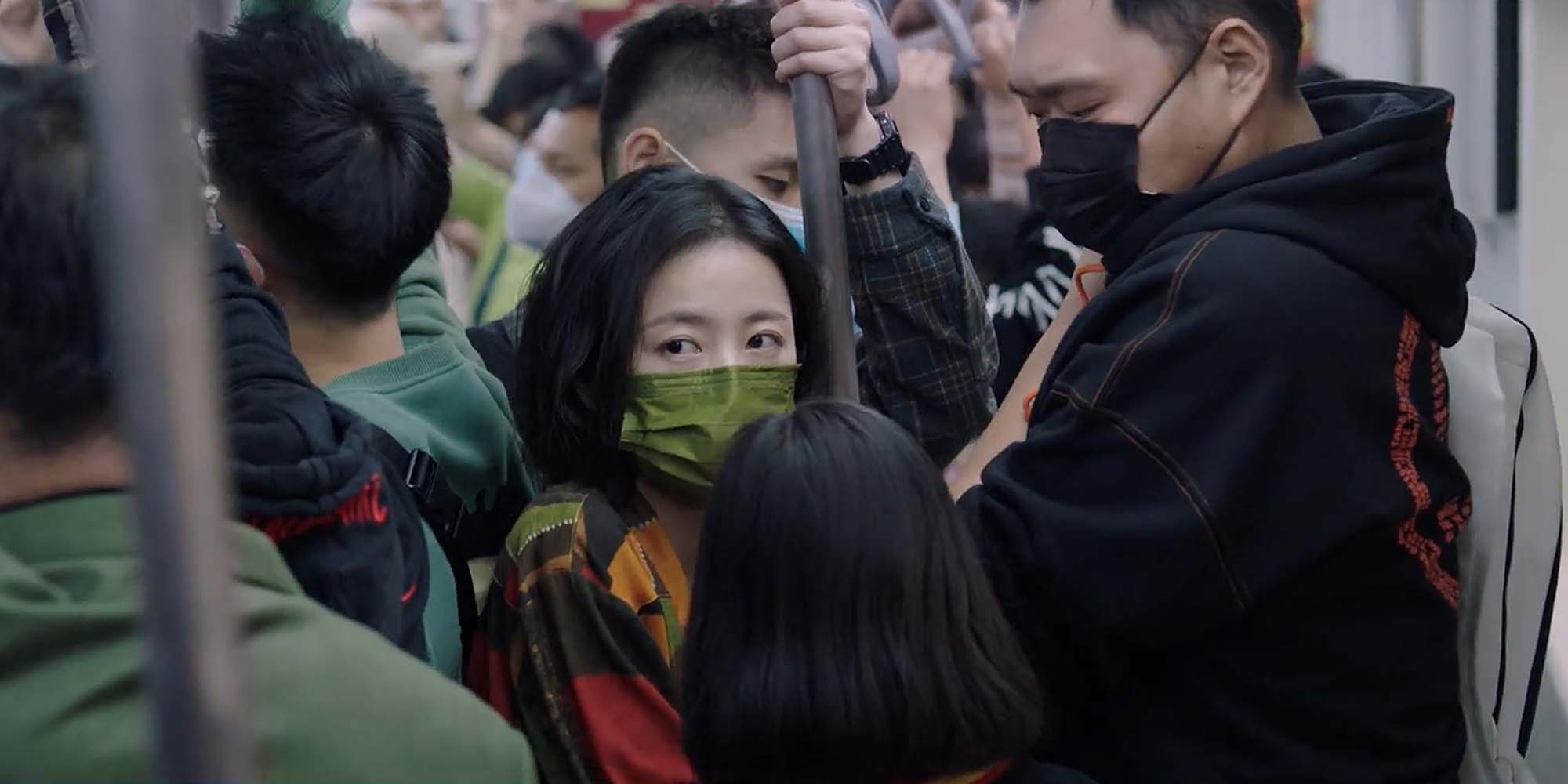 NEWS
Audiences Want Female-Centric TV Dramas to Be More Realistic
"Remembrance of Things Past" has been praised for steering away from stereotypes, but some viewers say the genre still has room for improvement.
Chinese television channels have been flooded with dramas with female-centric roles in recent years, some drawing rave reviews from critics and viewers alike. However, many such shows have also been called out for not doing enough to flesh out women characters.
"Remembrance of Things Past" seems to have cut through the crowd, emerging as a crowd-pleaser with its strong female cast and shunning of obvious stereotypes. Already a hit, the new drama, set to conclude next week, has been hailed as offering a "realistic" portrayal of four women living and working in Beijing.
The 12-part series first aired on July 19 on state-run Hunan Television and Mango TV focuses on the young quartet as they navigate their work and life in the Chinese capital. The characters are seen jostling in packed subways, complaining of eviction due to housing fraud, struggling to keep up with exhausting work culture, and facing unexpected layoffs — all while stressing over their appearances and trying to put off blind dates set by parents.
Their stories are all too familiar, and both the characters and the plot have resonated with millions of others who traveled to Beijing hoping to accomplish their dreams. As of Monday, "Remembrance of Things Past" has been watched 950 million times on Mango TV — an online subsidiary of Hunan Broadcasting System — while a dedicated hashtag page has 1.4 billion views on microblogging platform Weibo.
Meanwhile, on review site Douban, the show has a favorable score of 8.3 out of 10.
"Rather than using the female-centric feature as a gimmick, the drama builds up realistic images of women that closely mirror reality," said a commentary published by the online video research unit at Communication University of China. "The story of their struggle in a big city reflects not just the growth process of women, but also showcases the experiences of countless people working in a place far from home."
"Remembrance" arrives as audiences demonstrate a growing appetite for women-driven television shows, a genre that mostly took off after the hit series "Ode To Joy" in 2016. The series was touted as the Chinese version of the popular American series "Sex and the City" and followed five independent working women.
However, the show was also criticized for commodifying the protagonists' emotions when it came to love.
But criticisms aside, women-centric television dramas have proved successful, attracting millions of views from its target demographic. Last year, women accounted for 62% of the total viewership for Chinese TV dramas — up from 57% in 2018 — while more than half of the 294 online dramas released were tailored toward women, according to two separate industry reports.
Most shows released last year resembled real-life stories spun into fiction but devoid of the soapy plots that often involve domestic quarrels between mothers and their daughters-in-law. For example, "Nothing But Thirty" told stories of urban women and the plethora of pressures they face at 30, while "The Romance of Tiger and Rose" reversed its characters' gender roles, showcasing the plight of many women in an ironic way.
But producers wanting to woo female audiences haven't always been successful in delivering. This year's "Crossroad Bistro" fell into that category.
Directed by successful film director Feng Xiaogang, "Crossroad Bistro" has been widely criticized for its pompous display of its female actors' luxurious lifestyles. Audiences were quick to note that some characters were portrayed as too shallow.
"I am prepared for the worst — if I lose it, I'll just put it down to the cost of experiencing life," one of the actors, who borrows to invest 300,000 yuan ($46,340), says in the series.
Li Yufei, a 34-year-old film and television critic, told Sixth Tone that online movements calling out sexual misconduct and violence against women have emboldened many filmmakers to tackle feminist topics and bring them to life on screen. He added that women are no longer treated as just "ornaments" to appeal to the male gaze.
"There will be more female-centric dramas, and more sub-genres that can better reflect specific female depictions in different industries," Li told Sixth Tone, specifically praising well-known actor Sun Li's representation of a female cost engineer at a construction company in a recent TV drama.
Many female viewers of "Remembrance of Things Past" agree with the analysis, while voicing their excitement online for the season finale next week. However, despite the show being rooted in realism, for some, the plot is far from perfect.
Du Wendy, a 32-year-old company employee in Beijing, has been following the characters and their journey over the past several weeks. As much as she can relate to their struggles, she described how it appears to have been written in a typical fashion by capitalizing on trending topics to get a rise out of its audience and generate discussion online.
"The female characters are fragmented and incoherent," Du told Sixth Tone. "The drama doesn't really tell how the girls grew up in a way that pulls at your heartstrings."
Editor: Bibek Bhandari.
(Header image: A still from "Remembrance of Things Past." From Douban)