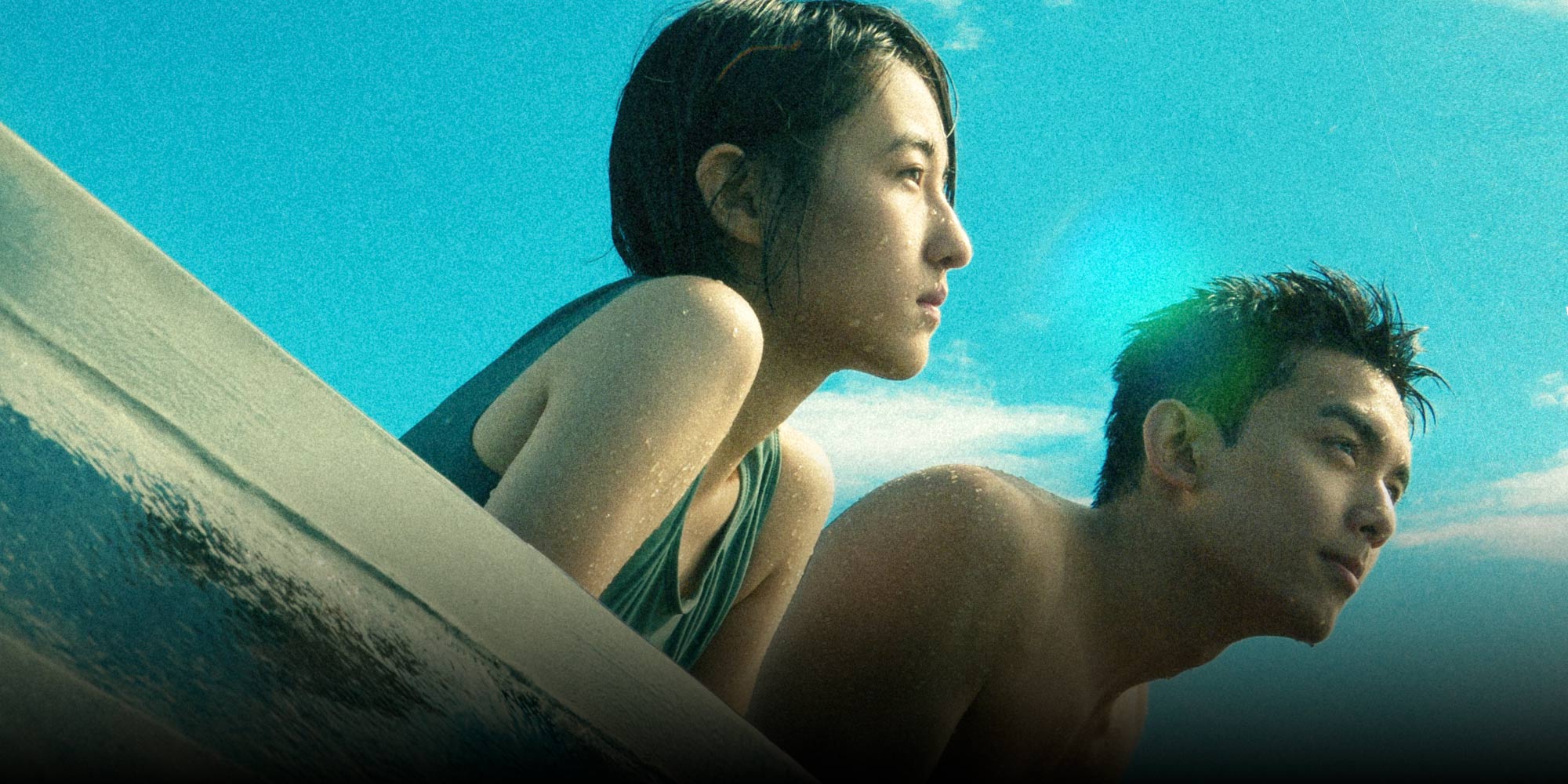 NEWS
Moviegoers Divided Over 'Invisible' Gay Cast in 'Upcoming Summer'
The teen romance has become a box office hit, but many viewers are questioning if the movie hid an LGBT character in plain view.
Is one of the protagonists in the latest box-office hit gay? That's what many Chinese moviegoers are trying to find out.
The coming-of-age drama "Upcoming Summer" tells the story of two high school students experiencing the perks and pitfalls of love while reappearing for the gaokao, China's college entrance exams. But one of the protagonists has a past romance that remains elusive in the plot, with audiences guessing it's a same-sex relationship.
Movies with LGBT themes are rarely made in China and regulatory restrictions on the portrayal of same-sex relationships have added more challenges for producers willing to bring these stories to life. Though "Upcoming Summer" makes an effort to discuss homosexuality, some audiences say the hushed tone and the "symbolic presence" contradicts the purpose of making LGBT characters visible.
"It did little to make the gay character clear to the audience to get an official approval (for domestic distribution)," Liu Diyi, a student in Beijing, told Sixth Tone, referring to the strict vetting process.
Other moviegoers have complained the trailer was misleading in its portrayal of a man and a woman embarking on a romantic journey. Some accused the filmmakers of "fraudulent marketing," saying that the characters shouldn't have been masqueraded as heterosexual couples.
Directed by Taiwan's Leste Chen and starring popular actors Zhang Zifeng and Wu Lei, "Upcoming Summer" has made over 261 million yuan ($40 million) in the Chinese box office over the past two weeks. It is currently the second highest-grossing film this month, just behind action movie "Raging Fire."
Reviews on Chinese state-media outlets have been upbeat — some even called it one of the best youth dramas of recent times — either having missed the nuance or neglecting it entirely. Many viewers commented that regardless of the debates on the sexuality of one of the characters, the film distances itself from cliche.
"Do puppy love movies have to be only heterosexual narratives? Do sexual minorities have to be invisible under a 'normal' youth love movie?" said one user on review site Douban, where the movie has scored 7.4 out of 10.
Some on social media have also likened "Upcoming Summer" to the 2020 Netflix film "The Half of It," in which the female protagonist, while helping a friend woo a woman, starts developing feelings for her. Others say that the new movie has traces of Chen's 2006 LGBT-themed teenage drama, "Eternal Summer."
Yuan Yuan, a 23-year-old teacher in Chongqing and fan of actor Zhang, said "Upcoming Summer" offered something "unique" and was different from what she had expected.
"The message in this film is not the same as in other youth movies," she said.
"I really like the hidden storyline," said Elinor Rui, another moviegoer in Shanghai. "It increases diversity and speaks to the universal theme of unrequited love. Anyone could feel such pain — it's not related to gender, sexuality, and age."
Editor: Bibek Bhandari.
(Header image: A still from the 2021 film "Upcoming Summer." From Douban)