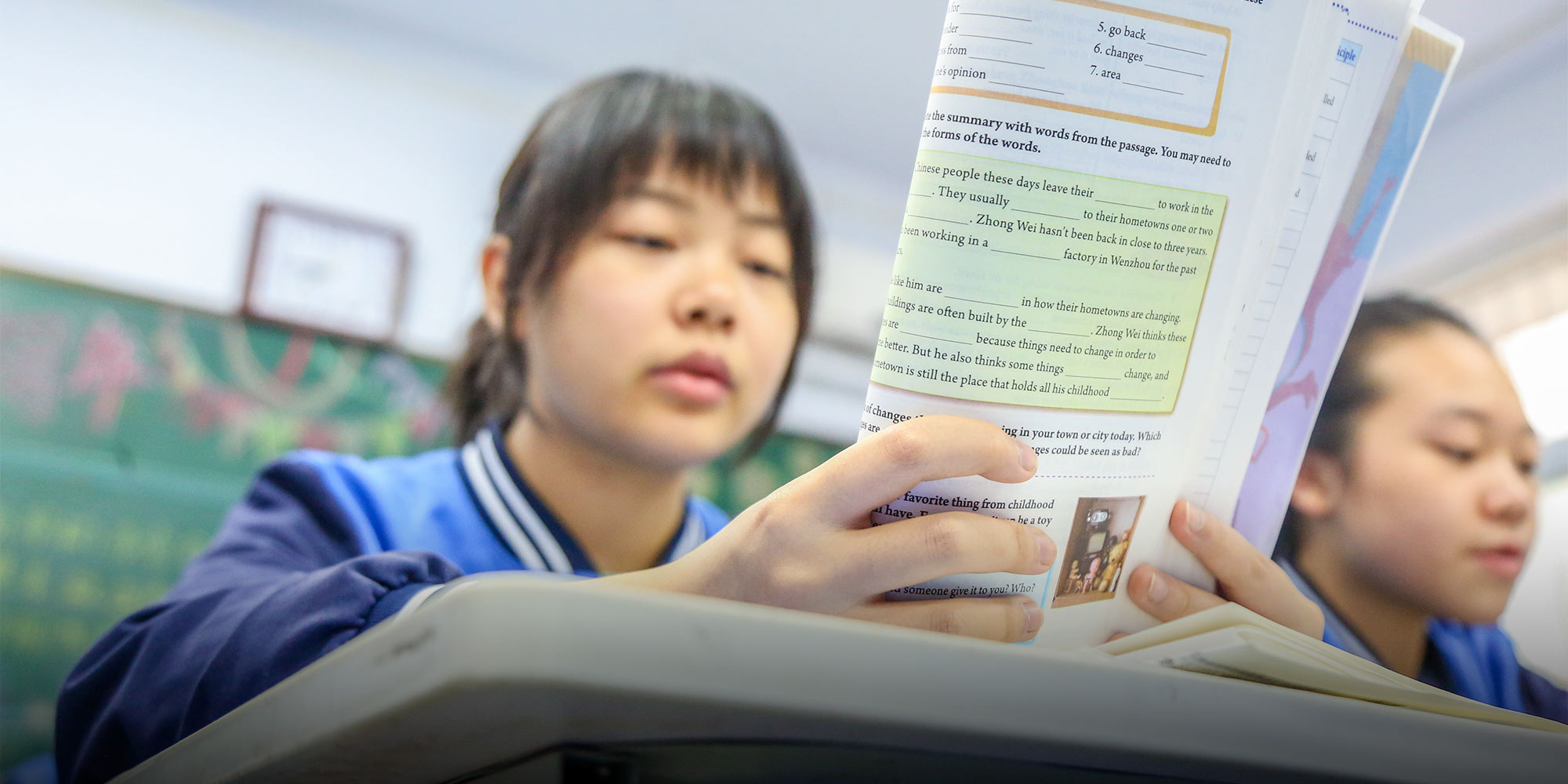 NEWS
Beijing Bans Foreign Textbooks in Primary and Middle Schools
The capital is the latest city to implement education reforms to "reinforce teaching materials serving the state."
Beijing has become the latest city to heed calls from the central government to ban the use of foreign textbooks during compulsory education from grades one through nine.
The Beijing Municipal Education Commission on Monday issued a set of guidelines on textbooks, prohibiting primary and middle schools within its jurisdiction from using overseas teaching materials. Officials said the move aims to "highlight the political orientation, and reinforce teaching materials serving the state."
In January 2020, China's Ministry of Education published textbooks-related regulations, calling primary and middle schools to stop using imported or self-published textbooks in their curriculum. The decision came after a month-long inspection of teaching materials launched in September 2018.
"Textbooks can reflect the state's will and carry key questions of how to cultivate students and for whom to foster what kind of students," an unnamed official in charge of teaching materials at the education ministry said in a statement last January. 
The official added that the rise of the internet and the collision of different values and cultures had brought serious challenges in creating teaching materials, while a responsible unit in selecting foreign teaching materials was "absent."
Chu Zhaohui, a researcher with the state-run National Institute of Education Sciences, said many private primary and middle schools mainly use foreign textbooks to learn English, giving those students a competitive advantage. He said the trend has been particularly prevalent in China's affluent eastern areas compared to those in the central and western parts of the country.
"While the Chinese government is concerned about cultural, political, and value-related information from other countries contained in foreign teaching materials, many Chinese parents prefer the pure English wording and diversified cultural values found in the textbooks written by native English speakers," Chu told Sixth Tone.
Over the past few months, education authorities in multiple provinces — including eastern Zhejiang and southern Hainan provinces — have released similar guidelines banning foreign textbooks. Last week, Shanghai authorities also said schools cannot use foreign teaching materials without authorization from the textbook review committee under the city's education commission.
In a separate move, the central government has also announced strict measures to curb after-school tutoring, prohibiting online education agencies from using foreign-based teachers. The decision has affected the country's leading education platforms, as well as students and teachers abroad.
Editor: Bibek Bhandari.
(Header image: A middle school student with her English textbook in Zhengzhou, Henan province, June 3, 2021. People Visual)