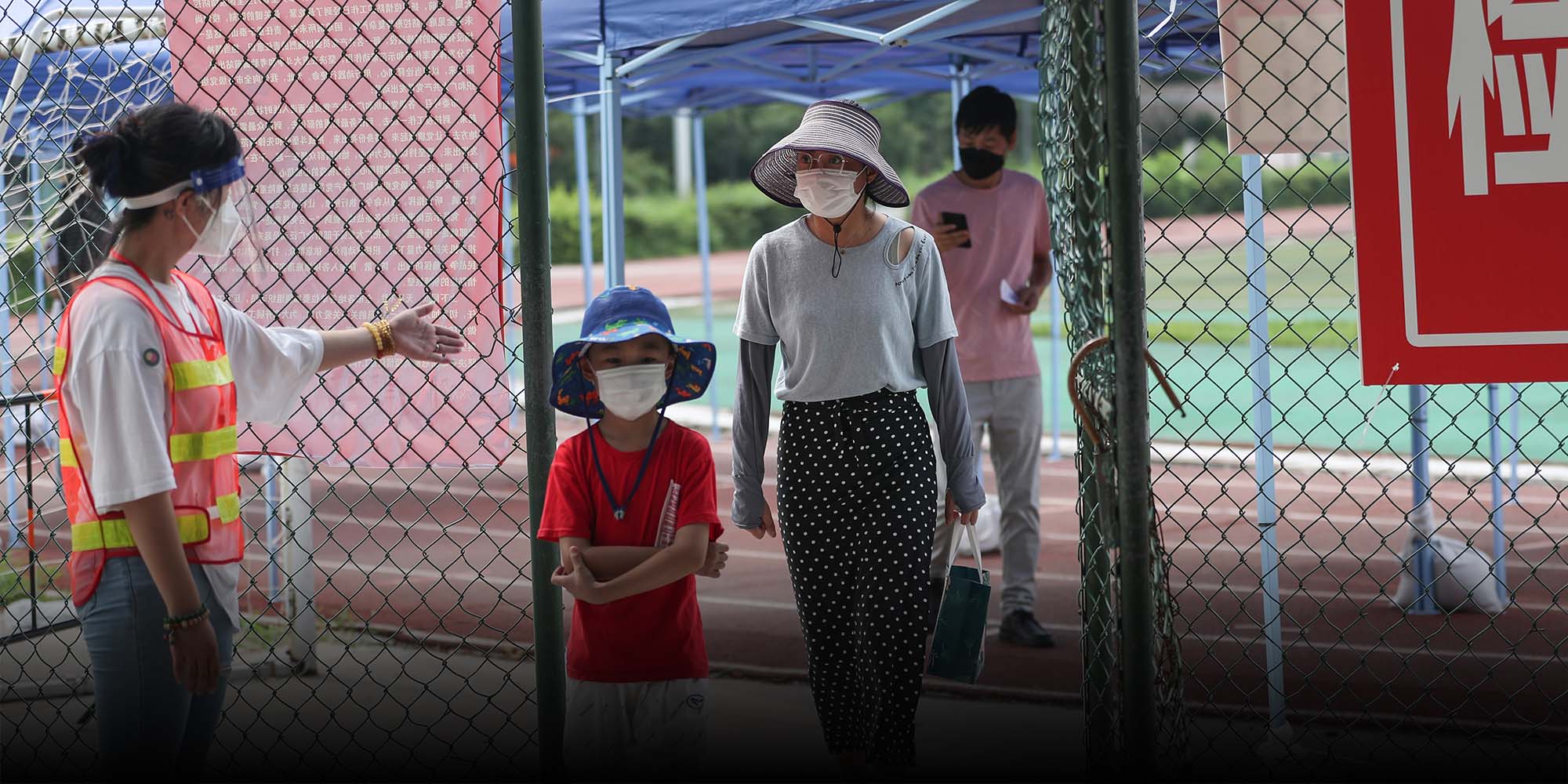 NEWS
Yangzhou Becomes Another COVID-19 Hotspot as Cases Surge
The city has tested millions of residents for the coronavirus seven times and imposed strict restrictions to contain its spread.
Another city in eastern Jiangsu province has become the latest COVID-19 hotspot in China, as the country tries to contain a new wave of infections that started from Nanjing three weeks ago and has since spread to at least a dozen provinces and regions.
Yangzhou has reported 448 confirmed local cases after identification of the first infection on July 28, local health authorities said Wednesday. Officials said the outbreak in the city was "complex and severe," with infected patients ranging from 1 to 90 years old.
The city of just over 4.5 million people now has more infections than the provincial capital of Nanjing, which has logged 234 confirmed cases since the outbreak began from an airport cluster on July 20. Authorities said the latest outbreak started when nine workers contracted the virus while cleaning an inbound flight from Moscow carrying an infected passenger.
On Wednesday, Yangzhou also reported 37 of the 61 confirmed local cases in the Chinese mainland, according to authorities.
The outbreak in Yangzhou has been traced to a 64-year-old Nanjing resident, surnamed Mao, who had traveled to the city on July 21 without informing relevant authorities. Before testing positive for the virus, she visited multiple public places, including restaurants and crowded mahjong parlors. Her sister, who Mao was staying with, also tested positive for the virus.
Mao now faces detention for concealing her travel history, though details about the punishment are unclear.
Authorities said one of Yangzhou's nucleic acid testing sites was also responsible for a new cluster. At least 35 people who received their COVID-19 test in the city's Guangling District on July 29 tested positive for the virus.
Wu Zhenglong, governor of Jiangsu province, said Tuesday there were still weak links and loopholes in controlling the outbreak, urging local authorities to take "more decisive and robust" actions to contain the virus. Yangzhou is mass testing its residents for the virus for the seventh time to find possible infections and break the transmission chain.
Residents told Sixth Tone on Thursday that the city has been increasing COVID-19 tests for communities, while curbing gatherings and public activities. A university student surnamed Zhao said she was about to get her seventh COVID-19 test Thursday afternoon, and movement in her residential compound has been limited.
"We were tested every two days, but I'm not sure if it will become every day," she said. "The basic rule is that the test must be done within 20 minutes of queuing. We are also not allowed to gather and chat in the compound, and you hardly see anyone on the road."
Meanwhile, COVID-19 cases in Nanjing have been declining over the past few days. On Wednesday, the city logged only one new case of local transmission, while there were no confirmed infections on Sunday and Tuesday.
Additional reporting: Zhuge Rongrong; editor: Bibek Bhandari.
(Header image: Residents enter a COVID-19 test spot in Yangzhou, Jiangsu province, Aug. 11, 2021. People Visual)