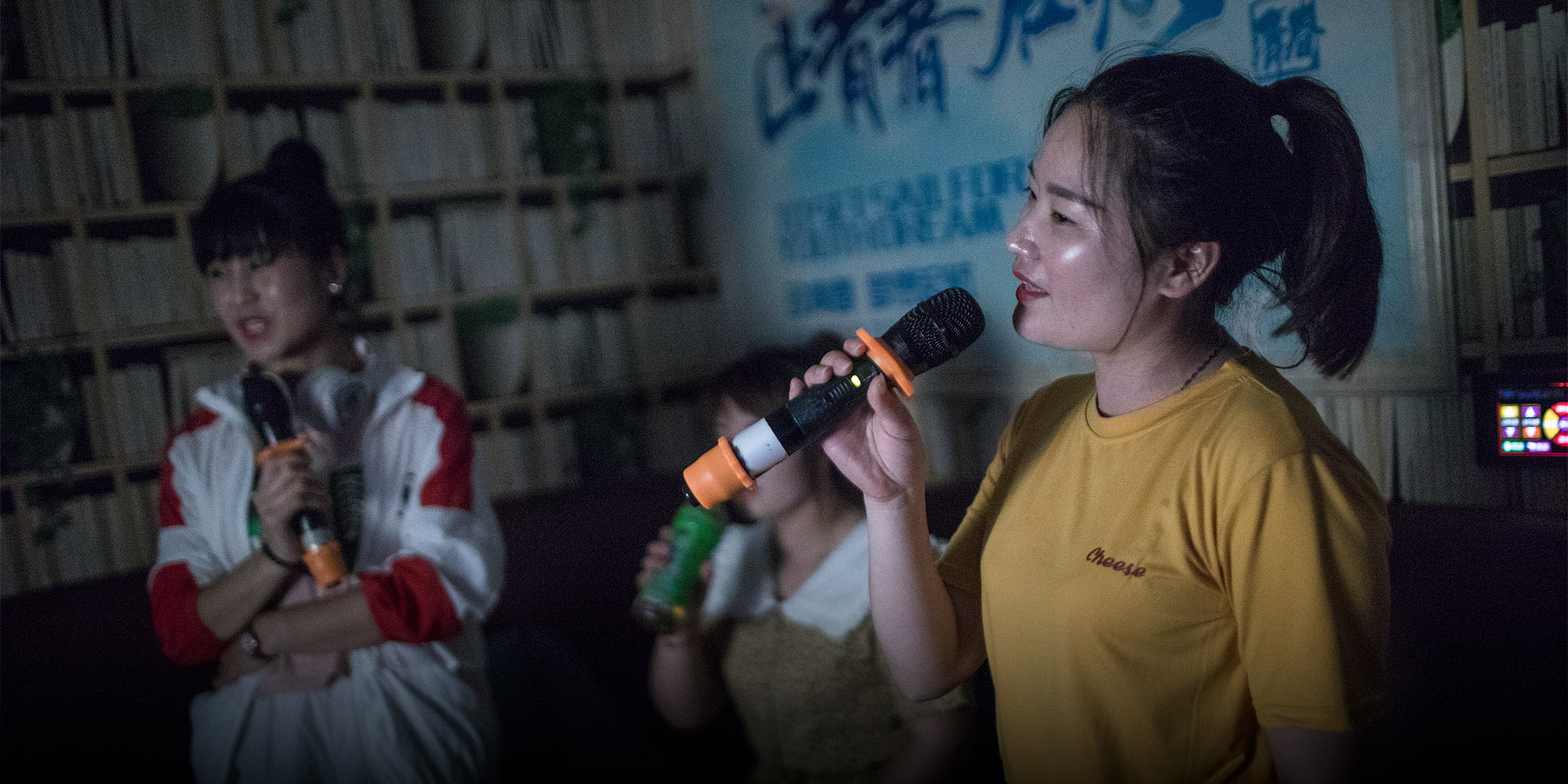 NEWS
China Orders Karaokes to Ditch Songs With 'Illegal Repertoire'
Prohibited content includes tracks that endanger the country's sovereignty or include obscene or violent lyrics.
Chinese authorities want the country's entertainment venues to provide more than just entertainment — they should also harbor "healthy and positive" values.
The Ministry of Culture and Tourism on Tuesday published new provisions to oversee the song selections at karaoke parlors — popularly known as KTV — prohibiting songs with "illegal repertoire." The ministry, along with local authorities, will set up task forces specializing in content supervision to implement the new guideline starting October.
Under the new rule, karaoke venues are prohibited from playing songs and music videos that "endanger national unity, sovereignty, or territorial integrity." Songs that propagate obscenity, gambling, violence, and drug-related illegal and criminal activities are also banned.
Karaoke is one of the most popular group activities for many Chinese, though some also prefer to go solo. Authorities say there are an estimated 50,000 karaoke venues nationwide, each offering over 100,000 songs, and facilities with materials deemed problematic will be issued warnings.
The crackdown on KTVs came at a time when Chinese authorities are strengthening its oversight of various sectors, including tech, tutoring, and even celebrity culture.
Responding to the new KTV provisions, a new media researcher surnamed Liu told Sixth Tone that music is divine in its original form, and any kind of restriction would ultimately hurt the art.
"Also, what professions do administrative employees have to control the music content?" said Liu, who only gave their last name due to the sensitivity of the issue. "KTVs are social entertainment venues — it should be humorous and fun."
Editor: Bibek Bhandari.

(Header image: Women sing at a KTV in Ningbo, Zhejiang province, 2019. Jin Ke/Rayfoto/People Visual)