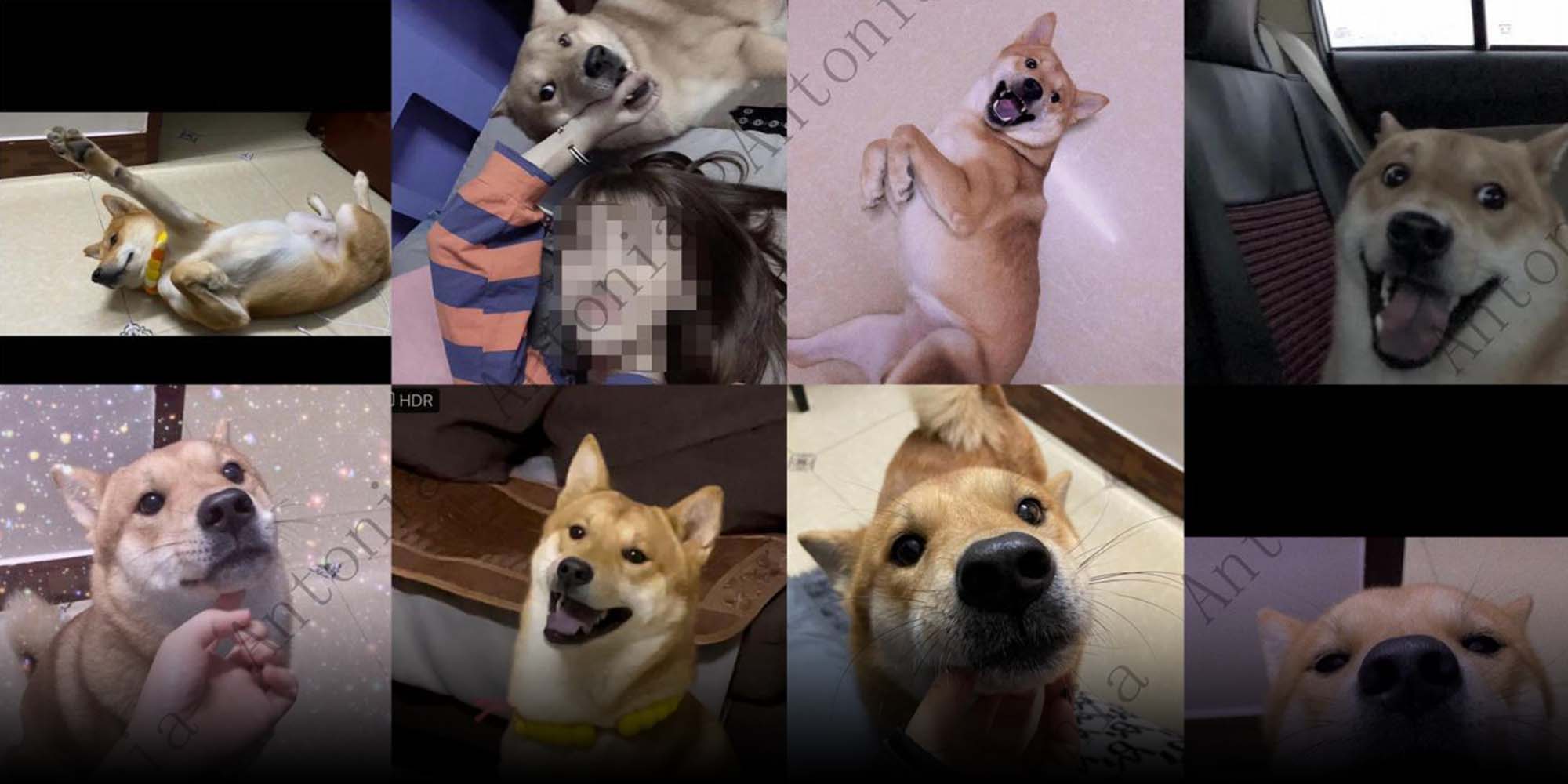 NEWS
She Lost Her Dog — and Found Him at a Dog Meat Stand
A pet owner and rights activists are calling for national legislation on animal protection to stop animal abuse and killing.
Minutes after Chuqi was unleashed during a morning walk, a stranger snatched the 4-year-old shiba inu and darted into narrow alleys nearby.
The pet owner, surnamed Wang, was at her home in the southern city of Zhuhai that morning while her father was walking the dog. She tracked Chuqi on a mobile tracking device — it alerted her pet was outside the assigned area — before he disappeared in an area bordering the city of Zhongshan.
Wang immediately reported to the police that her dog had been stolen. Fearing the worst, she then drove to the area last shown on the tracking device — an area also known for selling dog meat.
There, in front of a store run by an elderly woman, she saw a red plastic bag with what appeared to be chopped meat inside. She also saw a microchip — that of Chuqi.
"I just lost it, I couldn't hit or scold anyone, my hands were shaking. I felt angry, resigned, and helpless. My tears began to pour as soon as I got into the car," she wrote in a Weibo post on July 30, urging locals to help find the suspect.
Wang's plea for help underscores the issue of trading dogs as a meat source, which despite backlash from locals, authorities, as well as animal rights organizations, continues on black markets. For years, the city of Yulin in southern China's Guangxi Zhuang Autonomous Region has been notorious for hosting an annual dog meat festival, although the local government withdrew as the official host in 2014 due to social pressure.
In July, around the same time when Chuqi was abducted, animal rights activists found 68 dogs near Yulin reportedly being taken to slaughterhouses. After being discovered, they were transferred to a shelter.
With a growing number of pet owners in China and heightened awareness of animal rights, consuming dog meat is now largely seen as immoral and backward in urban areas. In mid-July, China's Ministry of Agriculture and Rural Affairs announced that dogs "are not livestock," warning people from being involved in the dog meat trade.
Zhuhai, the city where Chuqi was abducted, banned the consumption of dog and cat meat last April, but nearby Zhongshan doesn't have any regulations in place. Animal rights activists say that the absence of a national animal protection law means such announcements and local prohibitions have little effect, while animal abuses and violence against pets continue.
"We have been working toward cracking down the dark trades of dogs and cats," Chen Qiang, head of Companion Animals Working Group at China Biodiversity Conservation and Green Development Foundation, told Sixth Tone. "The people involved in these trades have so little to pay, we want to hold them accountable legally."
Given the lack of relevant laws, Chen said that the dognapping suspect may only be punished based on the value of the stolen object, considering dogs can be deemed private property.
On Tuesday, Wang told Sixth Tone that the Zhuhai police are still investigating the case, while she awaits Chuqi's worth. The suspect has not yet been caught.
"Things are moving forward in Zhuhai, but in Zhongshan, the market regulators and the city regulators defer responsibility to each other," Wang said. "The elder woman is still selling."
Meanwhile, users on microblogging platform Weibo have been moved by Wang's experience, with many trying to console the bereaved dog owner. However, some argued that Chuqi should have been leashed, which is mandatory by law.
"No one can watch their dogs at all times of the day. The dog sellers that inflicted this pain are so abominable, they are the same as human traffickers," one Weibo user wrote under Wang's Weibo post.
"The root cause for this tragedy is that China doesn't have animal protection laws," another one wrote.
That's exactly what millions of pet owners and rights activists are fighting for.
"Everything points to the fact that society urgently needs laws for companion animals," Chen said. "With the public's attention on our furry friends, (provision of an animal protection law) is now an irrefutable trend."
Editor: Bibek Bhandari.
(Header image: A photo collage of Chuqi. From @我不是王芊 on Weibo)