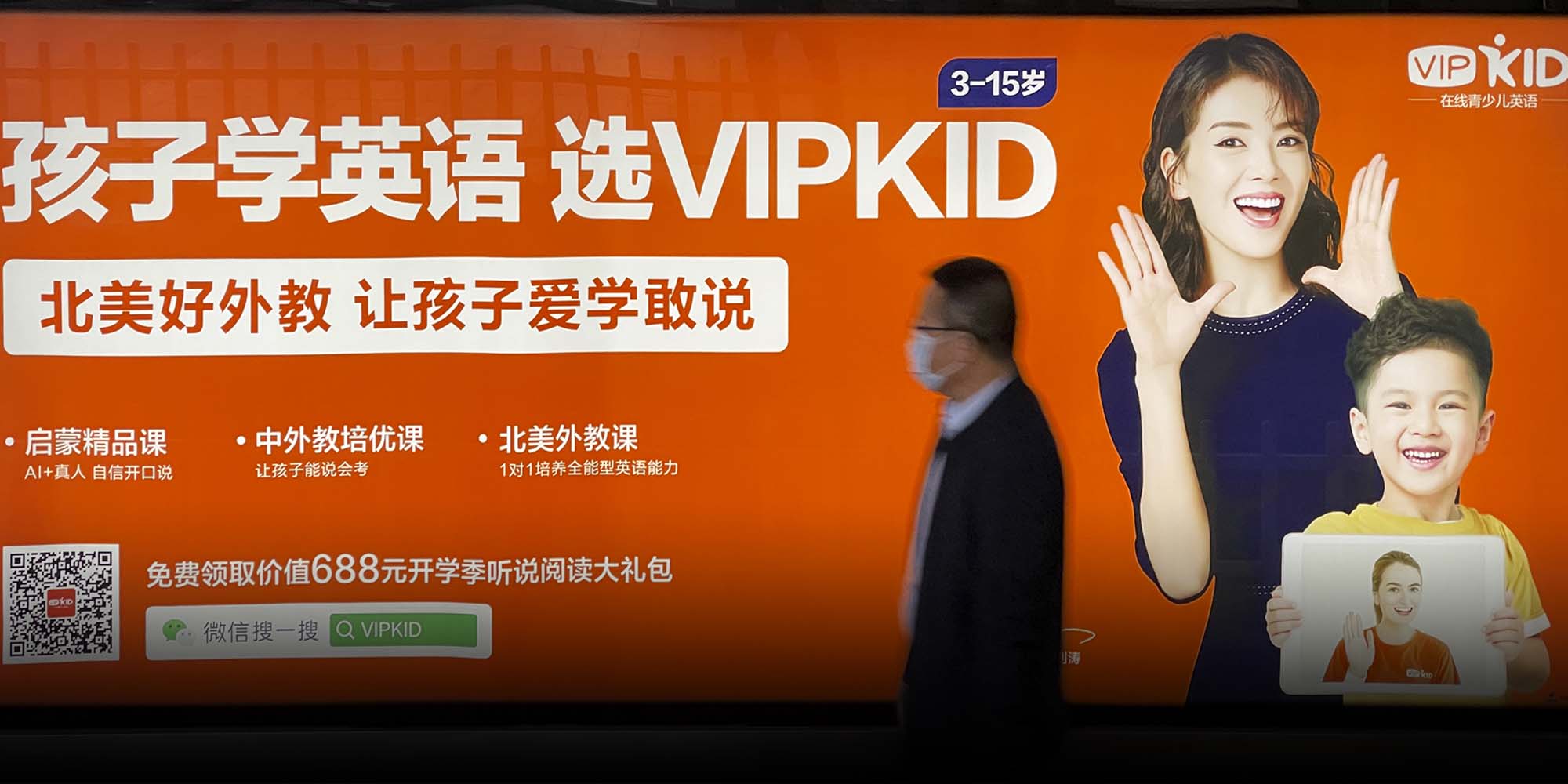 NEWS
Chinese Tutoring Platforms End Classes With Foreign-Based Teachers
Some teachers abroad say the changes will affect their personal finances, while students and parents in China are concerned over its impact on learning English.
Several online English tutoring firms announced they will stop offering classes taught by teachers based abroad, as companies adjust to a raft of government restrictions targeting the country's tutoring sector.
51Talk, an online English education platform with around 30,000 Filipino teachers, said Monday that it was immediately halting courses taught by foreign-based tutors to teenagers and children in the Chinese mainland. However, students aged 15 and above who are mainly enrolled in adult courses will not be affected by the change.
The announcement came just days after another leading English education platform, VIPKid — backed by tech giant Tencent — announced to stop selling classes taught by tutors abroad and ceased renewing those classes starting Monday. VIPKid said it will however launch English courses for adults and "bilingual classes on intangible cultural heritage" in the future.
Both companies said domestic students can complete the classes they have already signed up for, while those outside China will not be affected.
The recent changes came as tutoring agencies rush to comply with several measures released last month by China's cabinet, the State Council, including a ban on hiring foreigners outside the country to teach.
The rules could affect tens of thousands of foreign-based teachers, as major English tutoring services providers — including ByteDance Ltd.'s GoGoKid and Whales English — have moved to make similar decisions. VIPKid, which touts its one-on-one English tutoring by foreign teachers, has more than 70,000 tutors in North America alone.
Many foreign teachers have expressed disappointment over the abrupt change. One Twitter user from the United States called it "a game-changer" for her family, as well as their finances.
"I've taught online ESL for almost four years. It's a big blow to my heart as much as our finances," she wrote.
Meanwhile, some parents in China are seeking refunds, fearing that such platforms may shut down in the future, while others are concerned about finding alternative agencies.
"After my child's finished with all the purchased classes, I may have to pay much more to ensure the current level of native English teaching for my son, such as by finding a private teacher," Xie Jing, a mother who enrolled her 6-year-old at VIPKid in May, told Sixth Tone. "The cost of education is likely to increase."
Chu Zhaohui, a researcher with the state-run National Institute of Education Sciences, told Sixth Tone that the restrictions have a sweeping impact on everyone from foreign-based teachers to students to their parents. He said English classes taught by foreign-based teachers are aimed beyond improving exam scores and would thus hinder students from learning more about the outside world.
On microblogging platform Weibo, one mother said that renewing classes for her child before the changes took effect was a "risky investment."
"Learning a second language is an essential part of education," she wrote. "Platforms that provide language learning education should be continuously improved under supervision, rather than being cut outright."
Additional reporting: Zhuge Rongrong; editor: Bibek Bhandari.
(Header image: A man passes by an ad for VIPKid in Beijing, March 30, 2021. People Visual)